Realtor marketing logos are a big deal in my world! I work with many Realtors and generally we start the branding process with a logo for the agent. The first question I get is…does it have to be a house?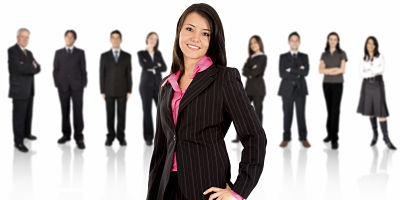 Starting out as a Realtor or even re-branding yourself in this new real estate market is always a challenge. When you are setting up your marketing plan, the most important thing you need to have in place is your logo. It determines the colors and theme of the rest of your materials. With that in mind, I thought I would show you some of our realtor clients' logos and what the thinking was behind the design.
Does it have to be house?
I truly believe you should say EXACTLY what you are selling! It is all well and good to set up an elaborate branding campaign if you are a multi-million dollar company blowing into a new area, but for most small business owners, those marketing numbers are out of reach. For realtor marketing I am divided between two schools of thought…
If you are going to be doing a lot of realtor marketing and have a plan for how that is going to be implemented, you can make your logo any old thing you want!
If you are going to be using your logo on letterhead and maybe on a sign, then it would be best to stick to something that is recognizable as a house so that people who see it can immediately associate it with real estate.

Realtor Marketing Non House Logo Examples

One of my personal realtor logo favorites is Lori Crawford, Trinity FL Real Estate Agent. Lori came to us knowing that she liked sand dollars and that this was the icon that she would like to have for her logo. She has ROCKED the marketing using her logo on everything from wine bottles to yard signs. The classic fonts and colors that we used for Lori make this a traditional logo that will serve her well in the upscale farm area that she works!

Another neat realtor logo was done for Garrett Grimes, of the Grimes Home Team. Garrett is very active in his kids sports, especial baseball. We played off of that look with a Grimes Home Team logo. This double entendre lets people know that Garret is a Realtor AND supports the home team. The teal color with white and black were favorites of this busy agent.

Come To Clearwater was the name of my website when I was a Realtor in Clearwater, FL. OF COURSE this is my favorite real estate logo of all times. I liked the combination of a road to represent the "come" part paired with the beach and sunshine of Florida. The blue and gold combo is a popular color choice which is contemporary and up-to-date.

Realtor Marketing House Logo Examples

The Donna Hastings Team was looking for a logo which would be simple but still show her real estate roots PLUS a tropical look and feel. Notice how the gold color paired with black instead of blue makes a tremendous difference in the feeling of the logo. Donna wanted a clean look which would go well with her high end marketing materials.

This is one of my favorites! Palm Harbor Waterfront Specialist, Julia Fishel, was looking for something with a house AND an immediate visual that showed her commitment to selling beach and waterfront properties. The fresh sunshiney colors are a great combination and one that we have used in many of her marketing pieces!

Realtor Marketing Text Only Logo Examples

Finally, you can have a Realtor Marketing logo which only is text. Denver Realtor, Tena D. wanted to use her company name as her logo. Denver Realty and Rentals is a great example of simplicity and fun, with the classic color combination of black and red which works well with the black and white photography that we use in her marketing pieces.

Incoming search terms:

clever personal realtor logos