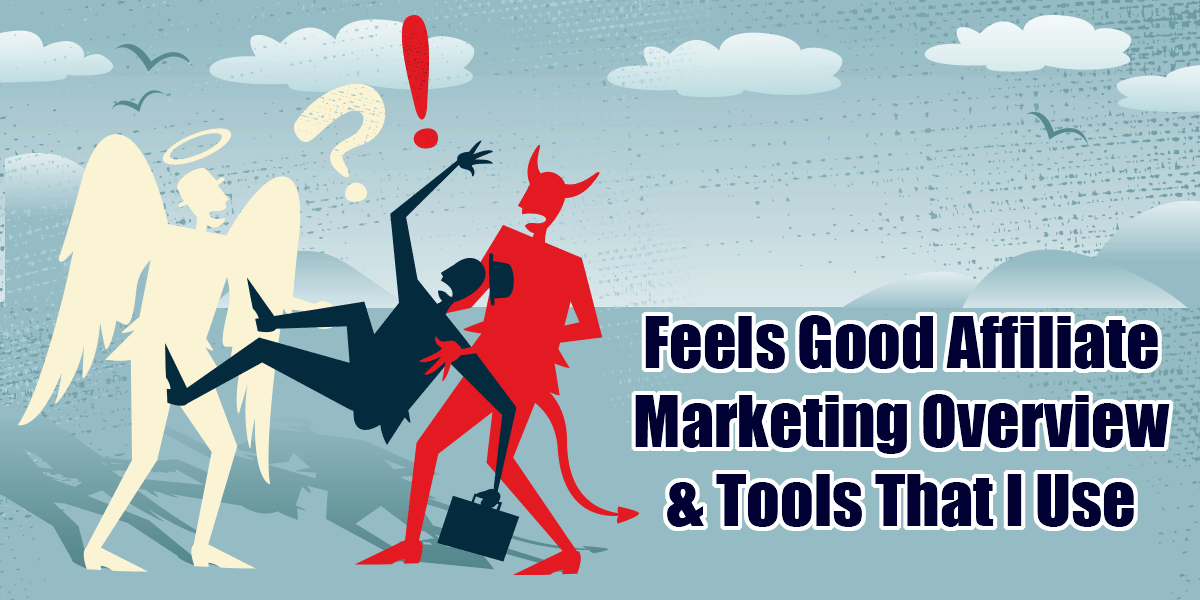 Today's post is going to out to Kir mostly and a teeny bit for Sean who have questions about affiliate marketing or how to sell their own products on their websites!
Overview
I titled this post "feels good" affiliate marketing because I really believe that you can either have an income or supplement your income with selling products that you believe in and use every day. That said, I have done this multiple times over the years half heartedly and had between AMAZING (promoting Infusionsoft actively) to meh, promoting a whole bunch of different things randomly.
With that in mind, here is my take on Affiliate Marketing and how it can be done with elegance and grace!
What Do You Use Every Day?
The one way I find affiliate products to post easily is to check on every type of product I use day-to-day to see if they have an affiliate program. The easiest way to find them is to go to the bottom of the page and see if they have an "affiliate" link. For an easy way to see this, GoDaddy has a link at the bottom of their page directly to their affiliate program.
The other thing you can do is check and see if any of the things you log into have a referral link inside your account. I didn't even have to ask lead pages to join their program, they give everyone a link in their account info!
Complying with the FTC Rules
One thing to realize is that you have to disclose that you are selling something when you promote an affiliate offer. Just this week, a ruling came down that said if you are posting a tweet directly to an affiliate link, you need to indicate that is to an advertisement.
As you can see in this Twitter post, it is super easy to include an (ad) or (spon) – for sponsored – designation. Of course I am not a lawyer (so check with one if you have a question), but it does seem that as long as your intention is not to rip people off, and you disclose on your site or in your posts that it is an affiliate link, you will be okay!
Making Affiliate Marketing Videos
My first step when promoting a product is to make a video showing the features and benefits. This doesn't have to beautiful or perfect, in fact it will be better if it isn't perfect. Think about it, we all hate to watch commercials (Tivo built a whole company around the fact that you could fast forward through the commercials).
Once you have some videos that you can use to show why YOU love that product, you can put them on a web page that helps to sell the product or service even more, like on our Infusionsoft affiliate marketing recommendation page.
BRILLIANT For Sharing Affiliate Links (or sell your stuff)
The last thing I want to talk about is the little picture links below. Seriously, I have spent A LOT of time searching the internet for a way to make easy tables that I could put affiliate links into. The problem was making them look nice and then you would have to manage all those links and if you had a change you would have to go back and change them all individually.
This solution comes from the world of the craft girls. They are selling machines and they use this InLinkz program to make sharing affiliate links easy peasy!
Additional Resources