updated September, 2018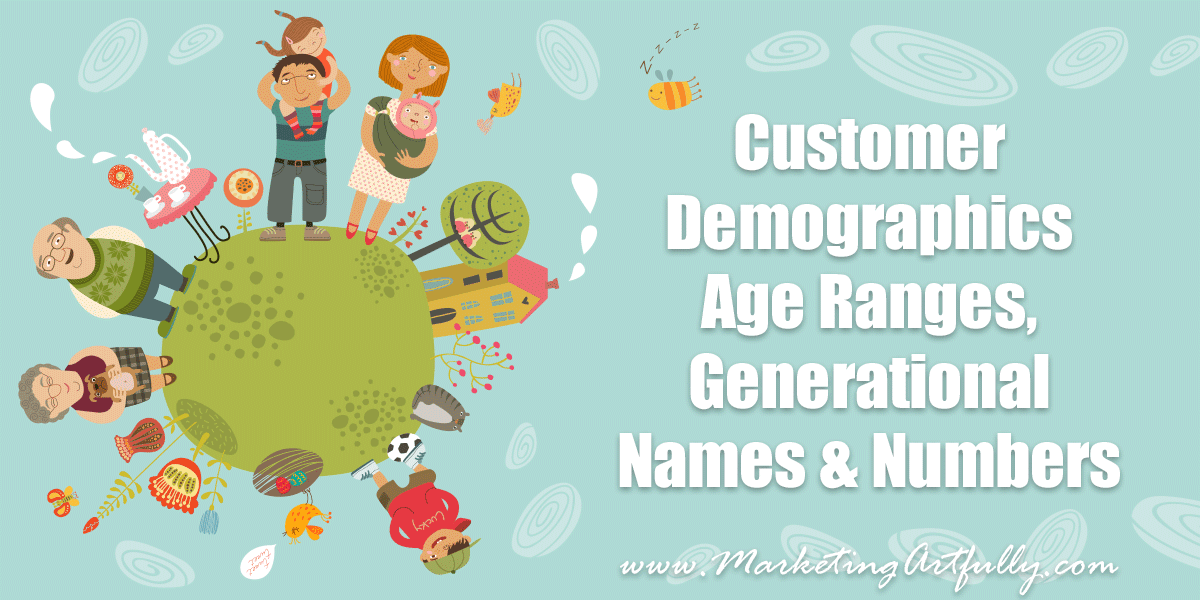 Currently there are about 328,559,277 people in the United States (Population Clock)
Population Estimate Source National Population by Characteristics: 2010-2017
There are basically 6 generations alive today: (calculation is based on percentage of the population)
The Greatest Generation
Born between 1901-1926
Age 92+ (in 2018)
The Silent Generation
Born between 1927 and 1945
Age 73-91 (in 2018)
The Baby Boomers
Born between 1946 and 1964
Age 54-72 (in 2018)
23.40% of population
76 Million
Additional Baby Boomer Resources
The Baby Boom Cohort in the United States: 2012 to 2060 : Population Reports Population Estimates and Projections PDF, US Census 2014

Gen X
Born between 1965 and 1980
Age 38-53 (in 2018)
20.79% of population
67 Million
Xennials (newer term)
Born between 1977 and 1983
Have the Gen X Cynicism & the Millennial Optimism
Additional Resources

Gen Y or the Millennials
Born between 1981 and 2000
Age 18-37 (in 2018)
27.48% of population
89 Million
Centennials – Newer Term
Born between 1995 and 2008
age 10-23 (in 2018)
26% of the population (84,474,633 in 2017)
2,000,000,000 worldwide
Gen Z, Post-millennials or iGen
Born between 2001 and 2018
age 1-17 (in 2018)
18.01% of population
58,514,928
Interesting article: Move Over Millennials, It's Gen Z's Turn to Kill Industries
– – –
Want More Customer Demographics?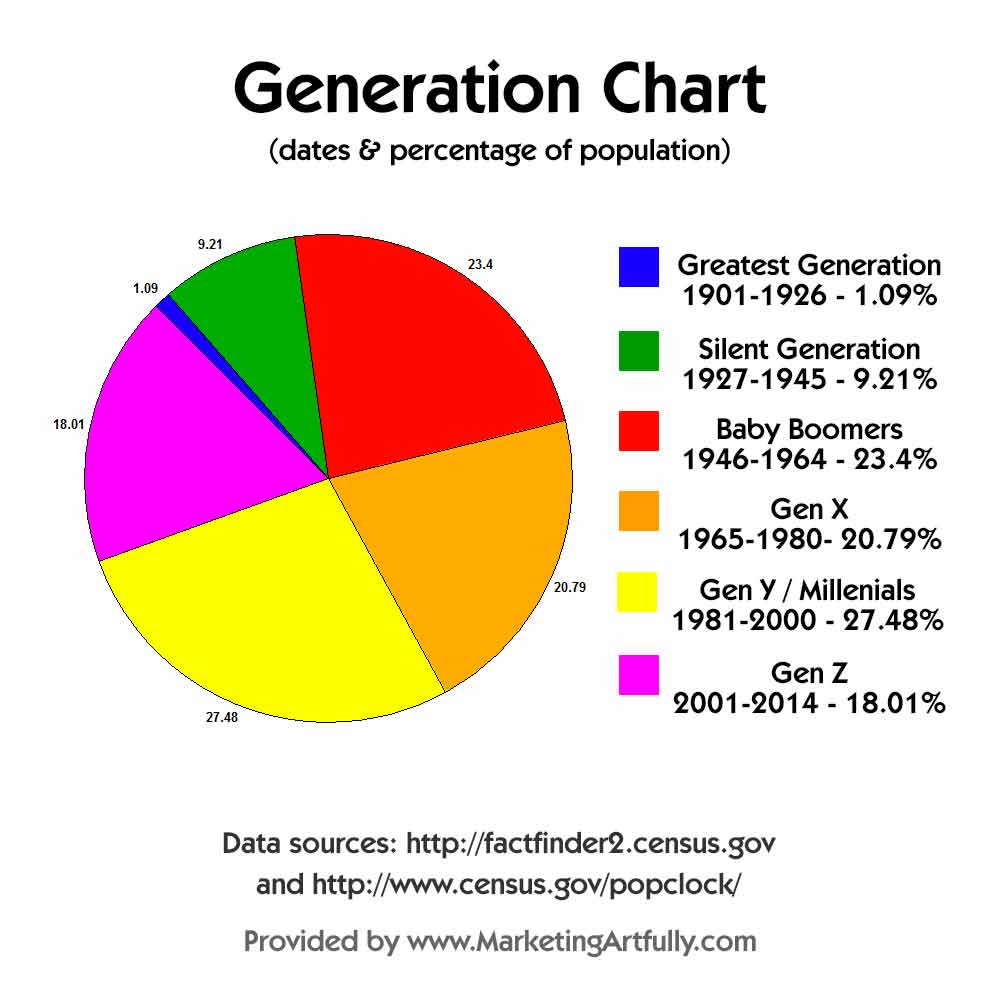 The numbers and charts provided are for marketing purposes only and should not be taken as gospel! We are waiting for updated data from the next census to revise percentages. 

(Visited 28,994 times, 36 visits today)

Today's post is a reader question: What are the generational age ranges for the different customer demographics including ages, how many are there and what are they called.