So today we are going to be talking about key influencers. These are people in your industry or other influential people who potentially help your business.
(please note in a first world marketing problem, my "assistant" Sammy asks to be let out towards the end of the video!)
How Many Key Influencers Should You Target?
I like to have 100-150 on each of my influencer lists. Now I say each because I have a number of different target markets like Realtors, Authors and then general business peeps. If you are just starting out, having one list will be just fine!
Isn't this stalking?
So I often get people who are hesitant to use this marketing method. They hem and haw and tell me why they couldn't possibly be so blatant about targeting people who could help their business.
I get that, but at the end of the day, my IMF list is not necessarily about helping me. It does eventually, but mostly it is a way to make sure that I am loving on the people who provided me value first.
To give you an idea of this in practice…here are some of my IMFs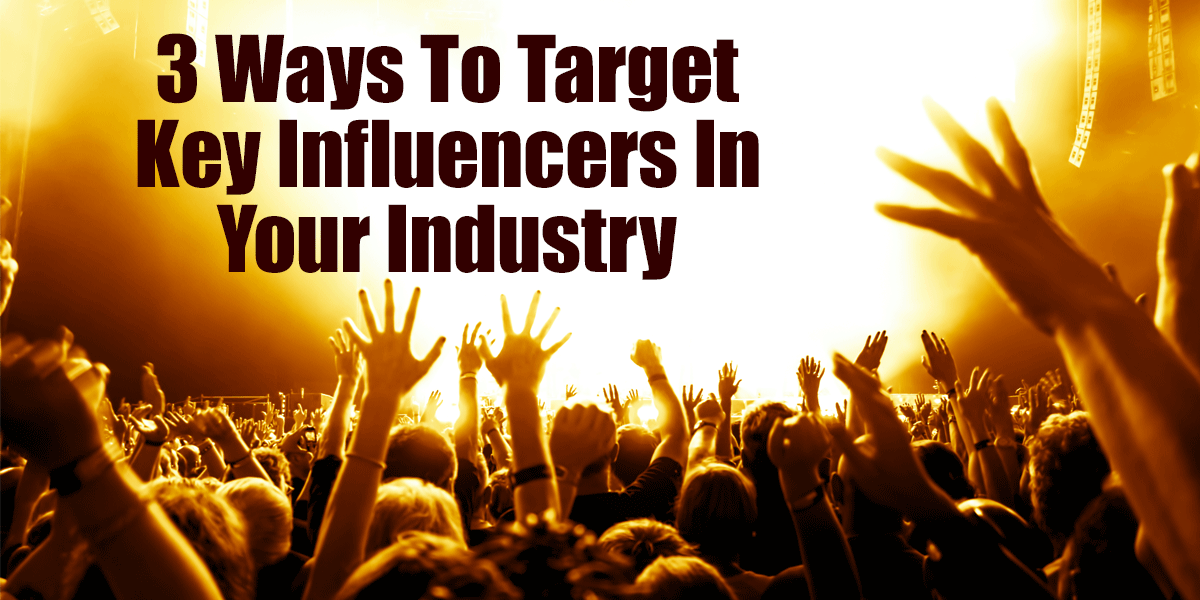 Chris Brogan – I am not really sure how I initially found Chris, but I have bought a number of his courses and all of his books over the years. The value I get from his "stuff" is a drop in the bucket compared to what I have learned from him.
Seth Godin – Now Seth is a super busy guy who sends back really short email messages, but if you email he DOES talk back. Anytime I can share his new book, support his Kickstarter or do anything nice to help him I am totally on board!
The Self Publishing Podcast Guys – When my writing partner and I started writing books I needed to know how to do the publishing. After dinking around for a bit I found the most amazing podcast done by three guys, Johnny, Sean and Dave. Over the years I have supported them by sharing their Kickstarters, buying their membership and other fun bits. Then just the end of last year they became my clients and now I know, know them…what could be more wonderful than that!?!?!?
Methods of targeting influencers mentioned in the video
Twitter Lists – These are super easy to set up and use for targeting your peeps. Just make your list and then check in everyday to see if your influencers have posted anything good you can share or if they have retweeted anyone cool you can refollow.
Paper.li – This is a really neat, free way to find great content to post that originated with your influencers. Make sure you @mention them when you are posting something you found through them.
Bloglovin – A super cool way to see what they have posted on their website in a easy to categorize and follow program. Oh and it is free! This is a blog feed reader that works like Google Reader did before they shut it down.
(Visited 44 times, 1 visits today)