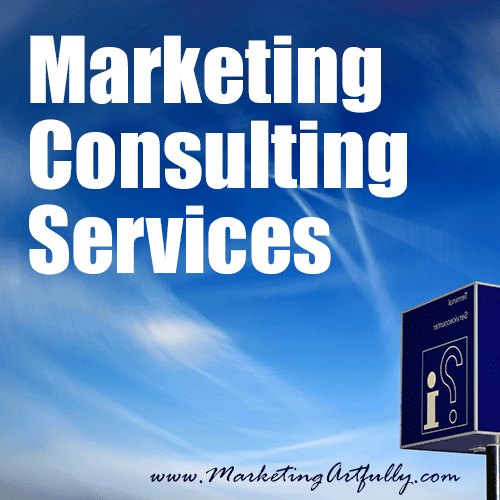 Learn about our small business marketing consulting services! This page lists some of the services that we provide for both entrepreneurs and small and medium sized enterprise. All marketing consulting services are provided by Marketing Artfully owner, Tara Jacobsen and Rebekah Welch, new media marketing expert.
These two powerhouse marketing professionals have over 30 years combined knowledge and collectively have over 500,000 social media and online connections.
They have worked with hundreds of business owners over the years, assisting them in their marketing goals both on a consulting basis and currently in the field for active clients. Their marketing skills and business acumen will help you or your company succeed!
100 Marketing Ideas Small Business Strategy Session
Are you sick of only hearing about the marketing ideas that the current salesman in front of you is pushing? Wouldn't it be nice to know EVERYTHING that is out there that you could do, with actual real-world information about your cost (in money and time) to implement it. Join us for a strategy session where we lay out all the marketing channels available right now and then work with you to develop a marketing plan that has drum tight goals and measurable results….find out more about our 100 Marketing Ideas Small Business Strategy Session
Executive Marketing Consultants
The Marketing & Media Monsters are award-winning, experienced professional consultants that will help your business develop a targeted, effective marketing plan. Having been both company and consumer, we are the voice of creativity and innovation for your business, helping you create systems that will elevate your company's message above the noise of the competition so that your clients will find – and choose to do business with – you…find out more about our Executive Marketing Consulting Program
Entrepreneur and Small Business Marketing Consulting
The Marketing & Media Monsters provide one-to-one phone or web consultations worldwide, and in-person consultations for people in the Greater Denver Metro area. Your one-hour consultation will be completely focused on your specific needs. With a combined total of over 30+ years of marketing experience, you can trust that our recommendations will be the best possible options for marketing your business or event in today's noisy and overwhelming world. Find out more about our Entrepreneur and Small Business Marketing Consulting Program
Realtor Marketing Consultation
Real estate marketing is crazy! Should you be doing Zillow or Trulia, getting a new website or doing more phone calls? Should you have a farm or just make some more friends on Facebook? Spend an hour and find out some of the most effective real estate marketing ideas with our Realtor Marketing Consult
Event Marketing Consultation
The Marketing & Media Monsters Event Marketing Consult could be exactly the kick start you need to learn how to get your announcement out and registrations pouring in! While there are many ways to market your event effectively for little to no cost, unless you know where to find them and how to use them they can't help you. Find out more about our Event Marketing Consultation
Incoming search terms:
marketing consulting services
marketing ideas for a small business enterprise