YouTube video marketing is the hottest thing going right now, BUT if you are TRYING get your small business video to go viral, you may be disappointed!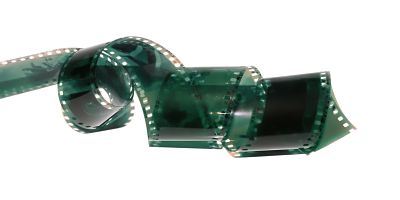 What Does Going Viral Mean For Video Marketing?
Going viral supposedly means that you get billions of hits and your video is shared across hundreds of sites like Digg, Facebook and other social media platforms.
The very first video that I can remember "going viral" was the dancing baby video years ago and it was not sent via a service like YouTube, it was on a basic web page. Currently the dancing baby video on YouTube has 735,071 views.
Some recent "viral" videos that I have seen lately are the laughing baby ripping paper (with over 13 million views) and soldier coming home to dog (with 3.5 views). Those are some big numbers that anyone would be happy to get for their business, but they weren't made for business, were they?
YouTube Videos For Big Business
A couple of recent national videos for business that I know have gotten a lot of views are Jenifer Aniston for Smart Water where she does a spoof on videos going viral (over 8 million) and the official Chrysler commercial with Eminem which has about 80,000 views.
Wait, what was that, Eminem and a Superbowl commercial with national exposure have 80,000 views? I read a few places that the commercial cost about $9 million to make. So that is, I am not good at math so…it cost them A LOT to make an ad that got seen on the superbowl and achieved relatively few YouTube views.
YouTube Videos For Small Business
So, if small business owners shouldn't expect millions of hits, what should they expect from video marketing? They should try and do enough videos that one of them becomes "viral" in their own space. For example, a plumber who does a video which shows EXACTLY how to get hair out of a drain, could become viral and get thousands of hits. The best part is that there are only 2,640 videos online right now about "clean a drain", there are 31,300,000 results on google.com for that same search term.
Additionally, plumbers have a radius of area in which they work. Having someone in Belgium like their video won't help, so adding your location to the video could make your success (getting calls or website hits) even more beneficial.

Quantity Versus Quality
When I talk about quantity versus quality I mean in the video production, not in the information and knowledge you are sharing in your video. Having a "snazzy" video with all of the bells and whistles can mean that you will get LESS views than if you have a great video that has good information which people actually need.
People on YouTube (and social media in general) are not there to watch your commercials. They are there to solve their problems, entertain themselves or generally learn something. Having a great video with smooth transitions, titles and a voice-over are not what they are looking for. Good, solid content is what will make a difference!
So, if you are trying to make a small business marketing video that will "go viral" on YouTube, maybe you should try for one that will fill a niche or be a great video on search term that is good for you but without very many results.
Check back tomorrow to find out what videos to make on YouTube for small business!