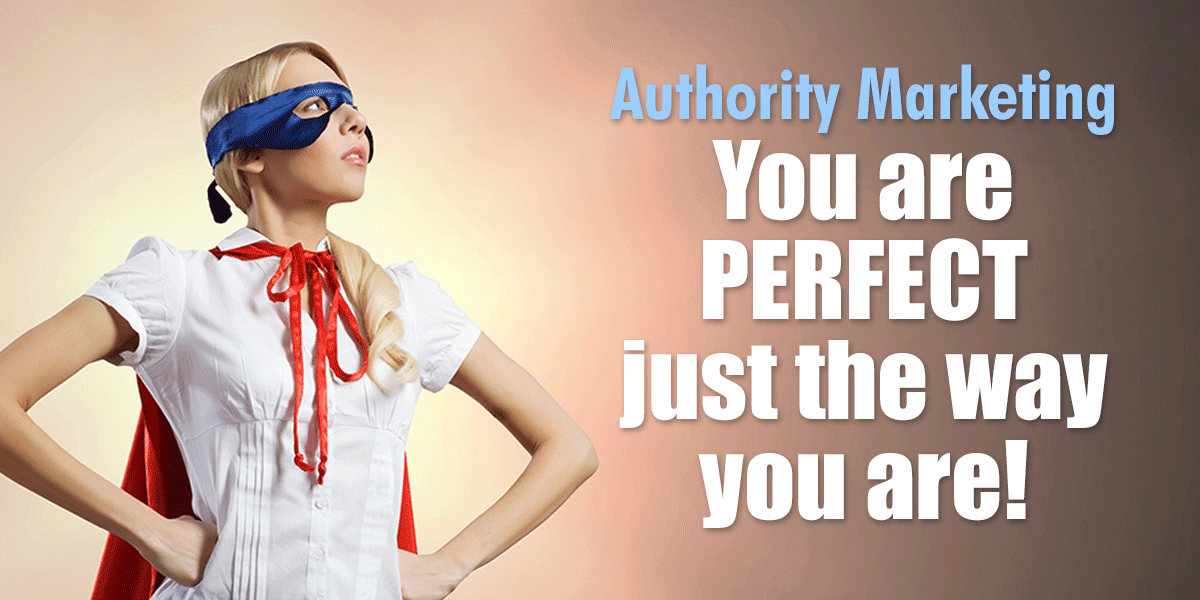 Today I want to get a little deep and talk about you and all your faults, me and my faults and what we should do about them. Starting today…start believing you are perfect just the way you are!
Generally I talk about glorious marketing and gloss over the other bits in life like fears, kids, dogs, purpose, food, husbands, etc. While I am not planning on turing this into a Dr. Phil episode, I do think that one thing I have been noticing lately is a movement among my peeps towards fear and doubt about being "in public" or about "being special". I want to nip that crap in the bud!
What Everyone Says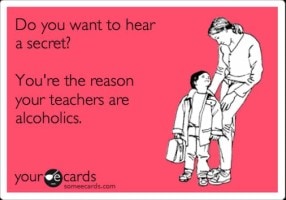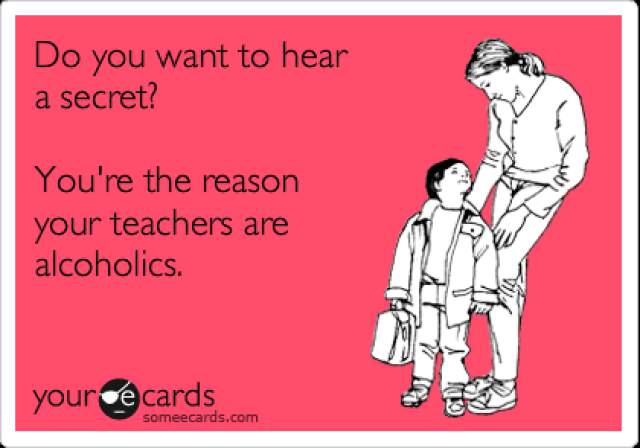 So I read today that a teacher had a Pinterest board that she made with funny teacher sayings and a incoming student's mom saw this graphic and called the local news channel on her….WHAT?!?!
As the mom of that kid who drives his teachers to drink, I hope she gets the support and admiration that she deserves rather than facing school problems. thanks for the great article Scary Mommy!
This seems like a crazy way to start a "self help" post, but where I was going with this is that being online today can seem like high school all over again. It feels like everyone has an opinion and is watching what you do. And that is true to some degree, but the opinion of few judgemental trolls should not be something that makes you crazy.
Please do not read things like this and start thinking, "oh I can't post that because someone might get mad" or "gee I wish I could have a cool Pinterest board about tattoos but what would people think?". I can tell you what they think right now…the people who dislike you will hate you even more. They will think that you are a punk and may even post nasty comments on your board or posts.
BUT the people who do like you, the silent minority, will like you even more. They will think, "hmmm that is really neat that she likes this" and be willing to follow you even more.
Tip #1 – Don't let the fear of being disliked cause you to be a turtle. Stick your head out there and be your glorious self!
Doing The Right Thing
My new besty, Honorée Corder, has a great saying, "You can't do the wrong thing with the right person, and you can't do the right thing with the wrong person." What that means is that if someone is predisposed to like you anyways, they will not be offended if you accidentally send out an email to your entire database with no subject line or if you link to a Facebook post with a cuss word.
What will happen though is the people who don't like you will weed themselves out. They will unsubscribe to your database and may even email you to tell how stupid and wrong you are. Just smile and think, "they are not the people I was looking for" and move on!
Tip #2 – When you start to get haters, you know you are on the right track! Just remember "those are not the people I am looking for"!
Your Real Life Matters
Lately that nice Chris Brogan has been taking a lot of sweaty selfies at the gym. When he first started exercising and talking about getting fit I was grumpy. What did that have to do with marketing (which was what I liked him for!) But over time his happiness in working out ground me down. I thought, damn that man is working hard and it started to filter into my life. Between him and one of my real life bestys (Rebekah Welch who is training to compete nationally in weightlifting competitions) I started to think…hmmm maybe I should hit the gym.
I still love both of them for their marketing minds, but now I have even more to love about "knowing" their real lives better.
I reached out to Chris to ask what he thinks about this additional life sharing and he said, "Non-converting media like Instagram and my podcast allows me the opportunity to offer converting media to the people I sell and serve."
What that means is that when you share about your real life (non-converting media), when you are ready to sell something (converting media) the people who like you will want to buy.
I have been sharing a bit more about my "real life" lately. My husband and I adopted three kids a while ago and now my Instagram account is full of kid pictures. While this is not something I "use" for marketing my products, I have had some really amazing conversations about kid stuff with people who I really like and who have bought my products and services.
Tip #3 – Sharing your offline life can be scary, but being open and honest is the currency of authority marketing now and it is not going to go away anytime soon.
YOU Be A Special Snowflake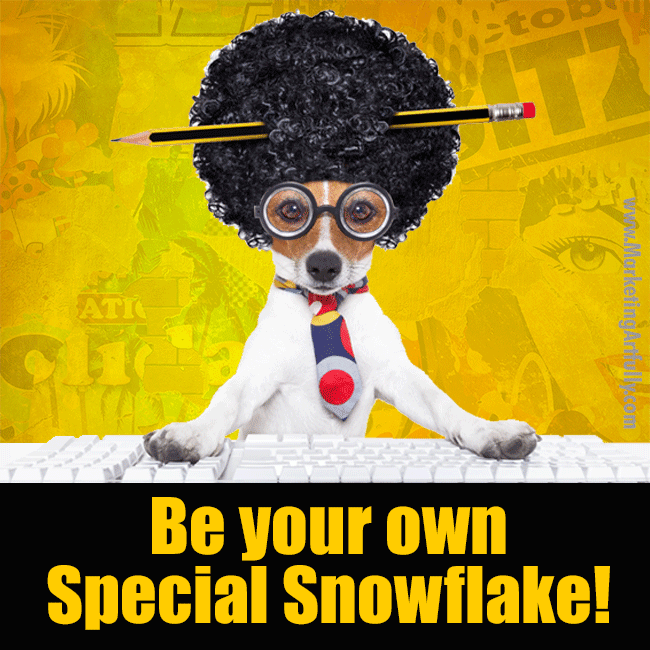 What your mom said is true, YOU ARE SPECIAL AND PERFECT AND LOVELY JUST THE WAY YOU ARE!
I love that phrase, "Special Snowflake" so much. For me it conjures the feelings of what I love most about my friends and colleagues. Some are smart, some are strong, some are no-nonsense and some are flighty. Some work fast and some need all the details before they can do step one.
But in the world being a "special snowflake" can call undue attention to you! Maybe you are snarky and funny and some people hate you immediately on first site. Or maybe you are super kind and compassionate and that makes people call you a wimp. It is only when we start to pop our heads up over the top that the crowd begins to try and pull us down.
Crab mentality, sometimes referred to as crabs in the bucket, is a phrase that describes a way of thinking best described by the phrase "if I can't have it, neither can you." The metaphor refers to a pot of crabs. Individually, the crabs could easily escape from the pot, but instead, they grab at each other in a useless "king of the hill" competition which prevents any from escaping and ensures their collective demise.[1][2] The analogy in human behavior is sometimes claimed to be that members of a group will attempt to "pull down" (negate or diminish the importance of) any member who achieves success beyond the others, out of envy, conspiracy or competitive feelings. Wikipedia
Don't let fear of being harassed or ridiculed stop you from being special. Get out there and be your shiney, amazing self!