When you are busy and need to pound a blog post, it is easy to ask yourself why you should put pictures in your blog posts. They are hard to find legally (no stealing!) and sometimes, unless you are a graphic artist, you cannot find exactly what you are looking for which takes even more time!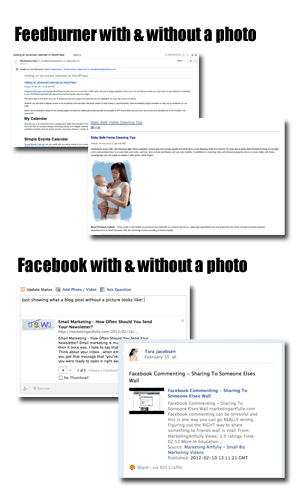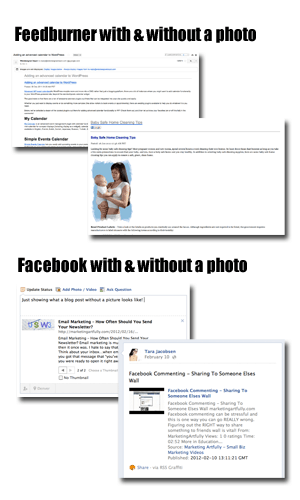 So why, in 2012, should you put pictures in your blog posts?
First off, many people use Feedburner to read your postings. Feedburner lets people sign up to get your articles or post by email. As you can see in the picture, when Feedburner sends out that message, it includes the picture from your post. Humans like pictures (especially pictures of people so that is something to think about!)
Feedburner is owned by the google so it is a GREAT idea to have a feedburner feed set up for everything you do that has a feed (like your YouTube videos (but that is a post for another day!)
Secondly, in 2012 EVERYONE who is any marketing idiot knows that you need to add your blog posts to Facebook and the other social media sites. Because I did not have a photo in the first example, the only photo Facebook could find to post was the captcha from a form (NOT a great draw to get people to read my post!) The second one had a photo so Facebook was able to pull a relevant photo from the blog post and get it in there to attract readers!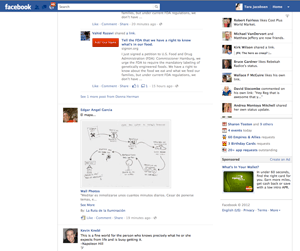 When you look at this screen capture of my Facebook wall, you can see that there is a little red button (which is just a part of someone's website design) and then there is a drawing that was a picture in a post. Think about it, which attracts you more? A little piece of a boiler plate website or something that catches your eye and makes you want to read more?
If you have been on the internet lately, you will have noticed that photos and videos are much more highly consumed than are words and marketing drivel. People want a quick idea if they should explore more. Now I am not saying that you should have pictures and not posts (you have at this point read 369 words and counting). Blog posts are a great way to find people who are looking for expertise on the search engines. What I am talking about is getting their attention in the first place!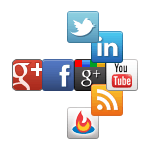 Okay, most small biz owners are overwhelmed, disgusted or confused by social media. What is it, why do they need it and how should they fit it into their already busy schedule?
We work with small biz owners to help implement a social media marketing plan that will work for their company! Find out more about our social media marketing services or call today to talk with real live human being! 727-415-9165