When should you send email newsletters, blog posts or postcards? There are going to be some common sense tips here but my biggest tip is "when you can!"
I have been in marketing A LONG TIME and conventional wisdom gives us times that are set in stone for sending things out but I want to bust some myths and bring some sanity to the process!
When To Send Direct Mail Pieces or Postcards
I always heard that the best time to send direct mail pieces like postcards or hard copy newsletters was Thursday. The thinking was that if you went to the post office with first class mail, it would take a couple of days to get there so the person would receive it Saturday. So let's bust this one wide open:
They are talking about slowing down the mail service and so that could no longer be true
Now-a-days we have mailing lists that don't just include local peeps, we have connections with people all over the planet and they could get it Saturday, Tuesday or even the following Friday depending on where they live
Are you sending direct with a stamp or is it going out bulk? Makes a difference you know in how long it will take to get there
So here is my take on this, send them out when you get done without worrying what day it is. If you are having an event, make sure they are in the mail at least a couple of months before for a "save the date" kind of thing with a follow up reminder no sooner than 3 weeks before the event. People are super busy and stressed and are not planning things months in advance anymore so you need to give them notice but remind them when the event is drawing near.
When To Post Blog Posts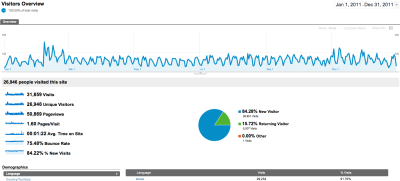 Okay, here is a secret. I am writing this post because I have a hard and fast goal to post 3 times per week. In a perfect world, I would post on Tuesday, Wednesday and Thursday early in the morning to give me the best shot at getting sharing and readers. That having been said, stuff happened and this is not going to post until well after dinner time. SOOO, had I decided that posting on the "right" day was more important than getting something out there, I would have waited to send this until next Tuesday (5 days away).
In the real world, many of you will find this post on the internet by doing a search. You will not know that it posted on the right day, but the wrong time. So, my advice is (again) post em while you have them and have a plan to post on the right days for you (check your google analytics) but DO NOT wait for the perfect time if won't work for you today!
When To Send Email Newsletters
You should send email newsletters Tuesdays for sure! The people are over the weekend and ready to read. Or Saturday, definitely! Then they are at home and have more free time. Oh, oh, oh in the morning, but not too early or they will be in shower, not too middly or they will be on the Facebook. Rats, are they B2B customers or B2C customers? Stay at home moms or small business owners?
Get my point? You should have a plan of when to send your newsletters (weekly, monthly) and a general idea when your open rates are best from your email provider BUT DO NOT NOT send them because you missed an arbitrary deadline you set for yourself. You are not behind, sending it today instead of yesterday puts you ahead of your competitors who who are waiting for the perfect time to send theirs (ps – there is never a perfect time!)
When Should You Post On Social Media?
I saw a study that said the perfect time to post on Facebook is 11am. Okay, 11am my time (Mountain) or 11am Eastern (even though lots of my peeps are out here). So I figure out the 11am thing (going with Eastern because 47 percent of the US population lives there while only 5.4 percent live in my timezone) but darn, I am going to be teaching a class then so, guess I will forget it for today and plan on doing it tomorrow when I can hit the "right" time.
Thinking that there is a hard and fast rule is a sure way to let procrastination and sloth into your life. Much like getting pregnant never comes at a good time, it is never the right time to post on social media every day. What I do is schedule it for first thing in the morning, check my Facebook, LinkedIn, Twitter, Google+ and YouTube, then go on with the rest of my day. I schedule about 20 minutes tops. If I have time later in the day I will pop back in, but better to have some solid time early before the day gets away from me.
So why this rant so late in the day? Last week I had another marketing person approach me and say that we HAD to get a press release out by Monday. Okay, but Monday was a national holiday so many people would not be at work. Sooo what about Tuesday? Well Tuesday was the day back and people would be inundated with left over messages and mail so we looked at Wednesday.
What became clear to me was that no thought what-so-ever had gone into this scheduling at all and that common sense was lost. I want common sense back! A blog post like this one will not die on the vine just because it is going out late, it is well SEO'd, pretty long and full of information. I am proud of the fact that I am accomplishing my 3X per week blogging goal and did not give myself permission to fail.
So, if you get anything out of this post at all I would hope you take heart that I teeter on the edge of failure like everyone, but fight on to the end. I keep integrity by doing what I say will. AND I would rather send out 20 okay blog posts, emails or postcards than never send one because the time is wrong, or there are misspellings or I am working on getting it "just right". Instead of just right, just do it!