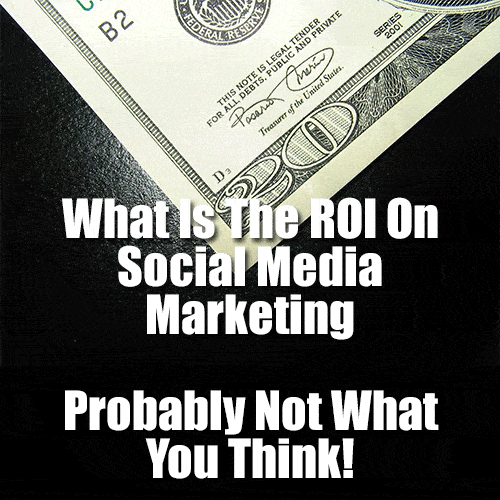 So a couple of years ago, selling social media marketing was an uphill slog. Our business owners were amazed that anyone would consider messing around on Facebook or Twitter as actual marketing. Luckily today we have a better handle on the fact that social media marketing is similar to having a yellow page age in years past. If you don't have it, then you aren't in business.
That said, one question that keeps coming up over and over is….what is the ROI (Return On Investment) for social media marketing?
This term, bandied about by everyone from marketing "experts" to grandmothers, actually comes from the manufacturing industry and accountants who want a direct outgoing cost to match with a direct incoming profit.
With businesses that have been drilled in cost accounting principles almost 100 years old, this is their paradigm: the view that any amount of money that goes out the door other than taxes can have a return, and those returns can be compared across any investments….problem with Social Media is that it generates multiple returns, and only some of those are sales. Awareness, assists, advocacy and avoided costs are just some of the extra benefits a business can receive through participation in social media, and not all of those can be turned into a dollar figure.
great story about SMM and ROI here! go ahead and read it, I will wait here until you come back…:)
The Indirect Benefit of Social Media Marketing
So now we know that the expectation is that you will spend one dollar on social media market and you will directly receive one dollar (or more) back. Okay, there are ways to do that including driving traffic to a specific page, having an amazing offer on that page, getting someone new's contact information, then sending them an offer and having a percentage of the people accepting it. I do believe this is best accomplished with pay-per-click marketing like Adwords, but people with big networks can do the same thing without paying. (BONUS…grow big networks)
The problem with this type of marketing is that as soon as you stop paying, the faucet shuts off and you were right where you started (with a few more leads hopefully).
The brilliance of social media marketing is that you are growing a huge network of people who WANT to hear your industry information and who, when ready and also looking for a marketing message. They will NOT go away the first time you stop paying (but they will if you stop posting consistently). So what can honestly expect from social media marketing?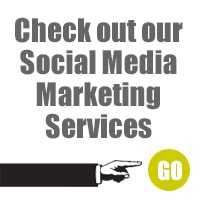 Branding – Years ago I was NOT a huge proponent of branding, the reason being that sending 10,000 postcards or paying for multiple full page ads in magazines is cost prohibitive (according to Quirks Marketing Research, the average cost of a full page, full color ad is $3,500, which would pay for basic social media marketing for 7 MONTHS, not just targeting readers of a magazine, but everyone on the internet! As the cost of branding yourself has gone down, so have the channels available (Facebook, Twitter, GooglePlus, YouTube, Pinterest, etc.)
Multiple Platforms – One of the reasons it used to be easier to do your marketing was a matter of scale. One neighborhood newspaper, three TV stations, one yellow pages. Now there are hundreds (if not thousands) of places for people to consume media. They are looking at social media sites, their tables, Netflix, their phones, and there are no longer 5 places but 5,000 places to be! Having a strong social media plan means being on as many of the sites that people are visiting because it is all about them and how they conduct their content consumption!
Crooked Line – The hardest part of social media marketing is the not knowing where and when being out there will make a difference. One of our peeps just told us about this opportunity:
Just received another FB Realtor referral! When I asked the obvious question why me? the Realtor said that I'm active on FB and friends with her OP and she looked at my profile and picked me! Ya gotta love the power of social media:)
Now, there is no way that we could know she would get a referral in this agent's geographic area, nor could we know that that the OP was important to target. What we did know was that the broader and more prolific her contacts on the social media were, the more chances she would have for getting this kind of message.
So, what is the ROI of social media? About the same as attending your local Rotary or Chamber of Commerce meetings consistently, just on a global scale! Making those connections and "being out there" is the same online and off, just the opportunities grow as your networks grow!
(Visited 27 times, 1 visits today)