Unintended marketing consequences pop up at the most inopportune times! If you are not minding your goals, it is easy to run off the track with something new and shiney that does not do what you thought it did.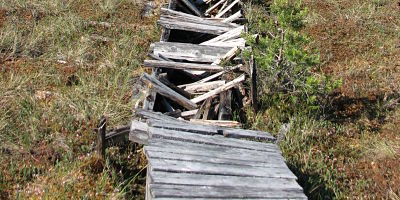 I have to say that I hear about all kinds of new marketing ideas every day from blogs I read, email lists, readers who send me ideas and friends who know I like marketing. Some of them are G-R-E-A-T and some have put a really bad mojo on my marketing efforts. That is why I generally test out anything I am going to recommend on my stuff first. At least if I mess my Marketing Artfully or Tara Jacobsen marketing up I can usually fix it!
Recent unintended consequences…:)
MarketingArtfully.com redesign – to all you email readers out there, you may not know that I redid Marketing Artfully's look and feel. While it is BEAUTIFUL, I have to say that it DID make some time changes necessary. In the past I could knock out a post in about 15 minutes and bang, up it went. Now there is more juggling around with image sizes, categorizing and more. Not a deal breaker but DEFINITELY did not know that would be the result!
Adding everyone to Gist – Now I do not know if www.gist.com is going to take off BUT like all things that pop up I joined in case it does do well (here is my take on Social Networking First Responder Advantages). That having been said, uploading everyone all at once to that one was a major ick factor. It wound up creating the same mess that I have now trying to follow all my real friends online stuff.
Getting more of the kind of clients you DO NOT WANT! My biggest beef with unintended consequences is when you are very successful but have started down the wrong road. This has happened to me a couple times where I built a successful client base but did not like the work I was doing. Argg. Be very careful to plan who you want to work with BEFORE you get started with what kind of marketing to do
If you have any neat bad marketing mojo stories, please feel free to share them here!!!
PS – The title of this post cracks me up, the Beware Beware part comes from the movie Labyrinth and funny rock people say that in a really spooky voice…I am cracking myself up over here this morning!