I frequently talk to my small business owners about fun twitter marketing things we can do. The normal response is glazed eyes and protestations that it will not work for them! Today, the New York Times had a GREAT article about small business owners who are leveraging twitter to gain market share – Twitter for small business marketing has FINALLY gone mainstream.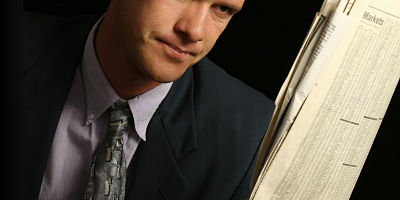 One of the most interesting interviews was the owner of a software company that has been able to leverage his social media channels into real website traffic and a allowed him to be a evangelist for his company.
(Mr. Berry) posts about interesting articles, blog links and anything that strikes him as surprising. "The key thing is being interesting," he said. Mr. Berry said he believed that his Twitter stream generated 10 to 20 percent of the traffic that came to his company Web site. If he can pique interest and establish himself as a trusted authority, he said, customers are more likely to buy his products and services. Read the whole story!
The small business marketers featured in this story have small local twitter lists and HUGE twitter followers. Some use it to talk to customers and some use twitter for quasi focus groups. Unilaterally, all had a goal in mind for their social media efforts and executed a plan instead of feeling like they were just "messing around".

Some goals small business owners can have for their Twitter Marketing Strategy…
Grow your email list – if you have a great call to action on your website, drive Twitter people to your site to sign up
Grow your Facebook Fan Page subscribers – send people to your fan page for specialized info
Ask questions about upcoming products or services you are developing
Paste links to older evergreen blog posts to drive traffic to your blog
Become an authority on something and grow a large Twitter following who like and trust you
Those are the Twitter Marketing do's, here are the don'ts
Do not misunderstand who your followers are… If you have a twitter list of small business owners, DO NOT try and sell them baby products, even if you have a high commission on that item and you think it is great.
Do not send spam messages over and over again. Just because you can load your affiliate link into software that will send it out every 15 seconds doesn't mean you should.
Do work like you are a human. Take some time to think about what your twitter list would be interested in and find more of that. Be honest with yourself, would you like the stuff you are posting or are you just going through the motions.
Twitter marketing is actually easy, fun and can be profitable if done right! Now that the NYT says it is okay for small businesses to market on Twitter, get out there and get started today!!!!
If you would like to learn more about Social Media Marketing for small businesses – check out our Social Media Marketing Videos!