The TOP 10 Internet Marketing Lies! Okay, that may have been a little overly dramatic, but believe me, todays post is about over the top marketing.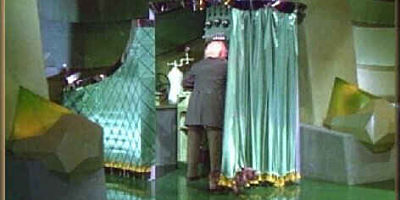 Here are my Top 10 Internet Marketing Lies in no particular order and with my own take on what is really going on. All examples are taken directly from emails that I have been sent and are less than 1 month old.
I am writing this because people are spending good money every day on products and services that do not work and which cost A LOT of money. Hopefully when you are done with this post you will be able to sort out good products from hype and get some real help!
Top Internet Marketing Lies #1 – "It's about a new $2,367 a day secret. And the best part…It generates INSTANT results!"
This one is over the top. Your total income for this offer would be $863,995 a year. AND they say you get INSTANT results. Really? Don't you think if someone was selling a way to make almost a million dollars a year instantly they would sell out immediately?
Top Internet Marketing Lies #2 – "Tara, $146,063 in on 30 days? No problem – Have you always dreamed about making an automated income as an affiliate marketer online?"
I am assuming it should be "only" 30 days but this one is even more ridiculous. Annual income would be $1,752,176 – yep that is right, this one is almost TWO MILLION a year, but wait it gets better…it is automatic. I have to tell you, most online marketers I talk with would be happy with ten thousand a month and most make considerably less than that.
Top Internet Marketing Lies #3 – "Video EXPOSES How $23.6m Was Made"
Okay, it is getting out of hand here now. BELIEVE ME, if I really thought that I could make $23 MILLION watching videos I would be watching them 24 hours a day, 7 days a week. It would take almost 12 YEARS of the previous ridiculous offer to make as much as this one promises.
Top Internet Marketing Lies #4 – "Newbie Earns $37,730 In His Second Month"
Alright, this one is ONLY $452,760 a year BUT it implies that a brand new internet marketer could be raking in the big bucks within a month. I can tell you, I have been on many trainings with newbies and they are ALWAYS left behind. They do not understand the vocabulary, let alone have the skills or experience to get off the ground within 30 days. That is not to say that Newbies can't learn those skills, but it is not realistic to think they could learn them AND succeed within a month.
Top Internet Marketing Lies #5 – "RE: your $400 a day?"
This is one of least favorite email "tricks". This marketer added RE: to the email subject. Because most email programs do this to show when someone is replying to you, it seems like they are answering a question that you asked them. VERY disingenuous and makes the offer seem shaky even before I open the email.
Top Internet Marketing Lies #6 – "It will do things like create over 10,000 social media accounts at the push of a button!"
I have to say this is crazy! It may create that many social media accounts but what are you going to do with them? I see lots of these when I am doing work for clients. Usually it is an account that has 1 link on it that goes to an affiliate product. While I am not anti-marketing on social media, I am anti having pure spam accounts.
Top Internet Marketing Lies #7 – "$1 gets you all the traffic you want…Become a Social Media Expert for Only $1"
OHHH this one makes me mad. I have been marketing obsessed for 10 years now and spend all my time reading and learning about marketing. The idea that you could spend a buck and become a social media expert makes me wicked mad AND makes me worry that there are going to be thousands of people out there selling bad social media marketing services.
Top Internet Marketing Lies #8 – "Make $557,22 every 24 hours!"
That is not my typo, this one says you can make $557,22. Well if it is $55K then your annual income would be $20,338,530 a year – that is right, $20 MILLION. And if it is actually $557,220 then your income would $203,385,300 – TWO HUNDRED MILLION a year. If someone has found a way to make TWO HUNDRED MILLION a year, do you REALLY think they would be selling an information product, really?
Top Internet Marketing Lies #9 – "Best Freebie I've Ever Seen…"
This one you have to be careful of! When the internet marketers launch a product they generally send out three free videos then go for the hard sell. Those videos are sometimes GREAT! So if you are careful that you don't slip and buy something, you can get A LOT of great training for free. AND if the information that they are giving away for free is that good, consider buying the product. Just make sure that their pitch sounds realistic so you do not get burned.
Top Internet Marketing Lies #10 – That there is no good training online. This is my last one and it is going the other way. I have bought many training programs online that ranged from absolute drivel to mind-blowingly wonderful. What you SHOULD do if you want to find out if someone has good training is ask someone in the industry if they have ever bought training from that person and if they thought it was worthwhile. I have a number of people who's training has been MARVELOUS and who I can recommend should you be interested!