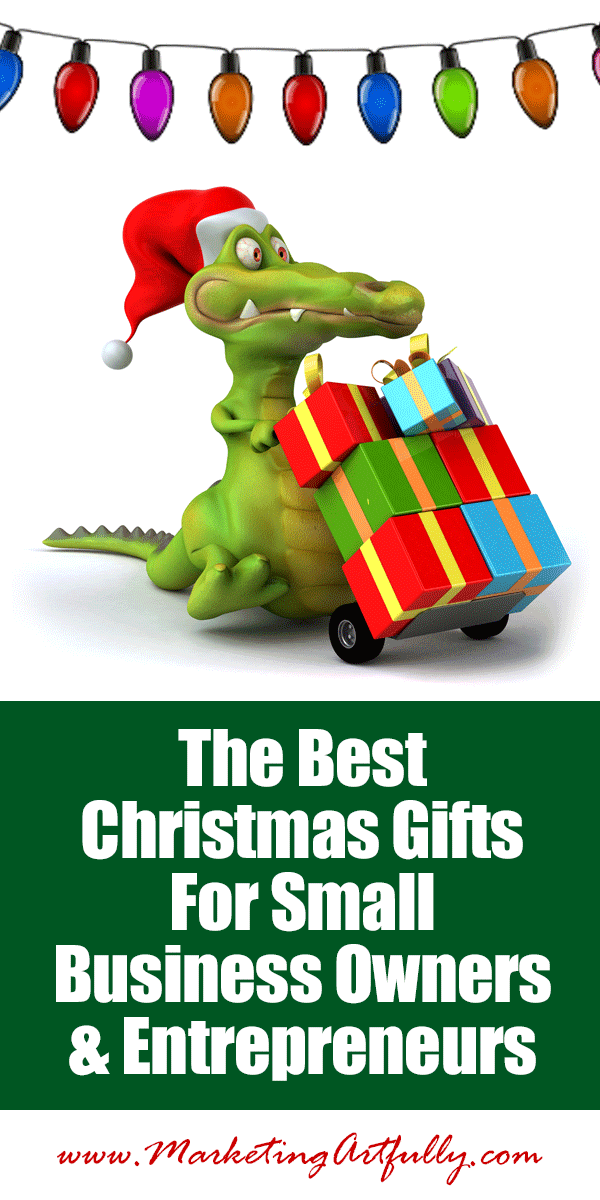 Buying the best Christmas Gifts for entrepreneurs and small business owners can be hard! Should you get them something to help their business or should you stick to something personal? This list includes things that can help support them at a business level, a personal level and as a marketing genius who will be able to grow her business exponentially over the next year!
Why Not Get Her A Toaster Again This Year?
As a business owner myself, I can tell you the top reasons that I appreciate getting these types of business related Christmas Gifts are:
By getting me something for my small business my spouse is telling me that he cares and supports me and my business (it doesn't always feel that way during the year!)
Because I am still building my business, I wouldn't necessarily be willing to buy these things for myself right now
I am not always okay with spending money on myself and so having him pay will make a REALLY great Christmas present…:)
For the purposes of this post I am going to try and break down where your spouse, boyfriend, finance, business partner or other significant other might be in the process of their business right now. I am also going to try and explain why the recommended product might be such a great training or business opportunity for them! Some of the links go to affiliate links where I might get a couple of bucks for the recommendations, but many just go to things I really do think will be a benefit to small business owners and entrepreneurs and make you look great this Christmas!!!
Christmas Gifts If They Are Just Getting Started In Business
The Last Marketing Strategy Guide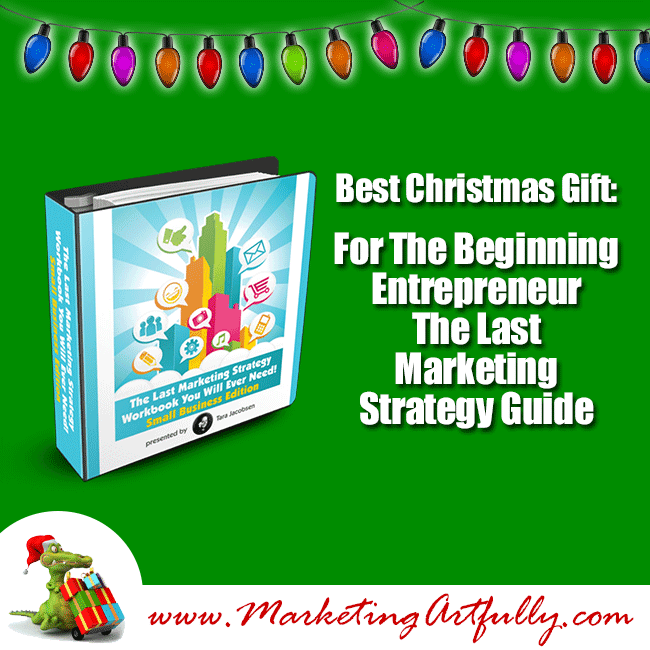 This is my product and I am super dedicated to helping you make this an amazing Christmas Present!! If you order before December 15th and want the printed out copy I will send it to you wrapped up all beautiful with an awesome letter about how to get started! This one is available via phone only (727) 415-9165 for $250. Want the regular version that you can print out yourself, just click this link or the graphic above!
$200-250
Super Cool Stocking Stuffer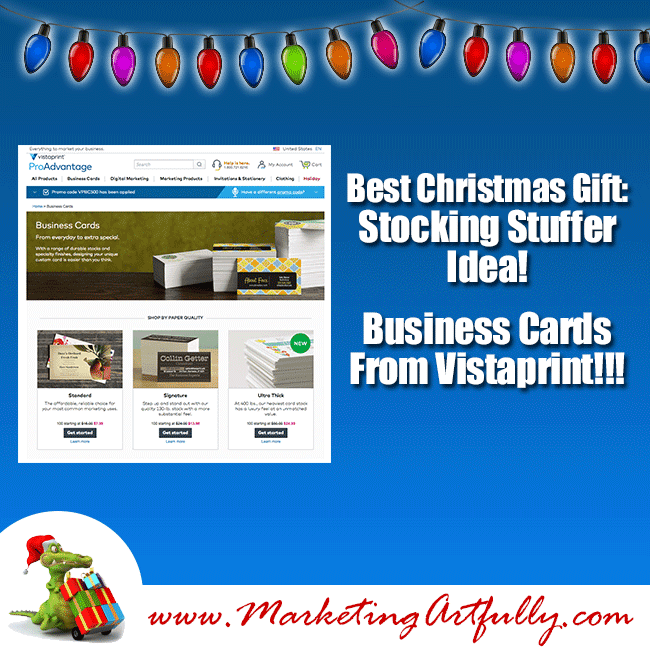 What about a fun stocking stuffer of business cards from Vistaprint to get her/him off on the right track! Some things to consider… 1) a lot of people like to have super glossy fronts and then just a plain white back so that people can make notes when putting them in the database. 2) If you don't like any of the "regular" designs from Vistaprint, use Fiverr.com to get someone to do quick custom design for you to make it special! (BONUS…you get $10 off your first order with Vistaprint!)
$25-50
Christmas Gifts For The Author In Your Life
Fiction Unboxed – Self Publishing Podcast Guys
If your significant other is thinking about writing a book, getting to see behind the scenes to know what goes into the process of being a successful author. I bought the original fiction unboxed and seeing how the guys work was really valuable to me (even though I only write non-fiction!) Find out about Fiction Unboxed
$39
Author Marketing Club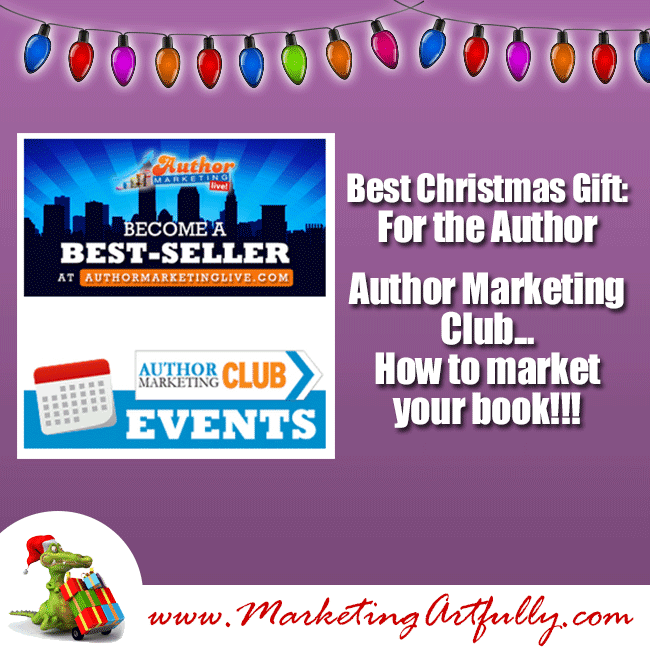 Jim Kukral started the Author Marketing Club and is a pretty techy kind of guy. His site allows authors to hear about the latest marketing techniques but best of all, he has the coolest "description generator" that works to make your Amazon descriptions look snazzy and stand out from the pack!
Check out the Author Marketing Club
$105
Christmas Presents For Speakers, Coaches, Authors and Trainers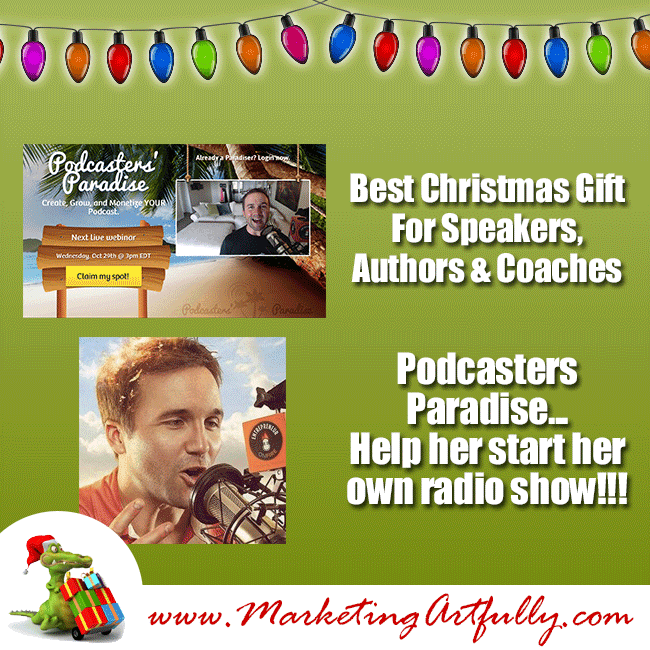 John Lee Dumas is the most popular business podcaster in the world! His show is listened to by thousands of people a day and his annual income from podcasting is in the millions. If your Author, Speaker, Coach or Trainer has been talking about having a podcast, get on this webinar and sign up for a special discount! Podcasters Paradise
$1,200
Technology Gifts For Entrepreneurs and Small Business Owners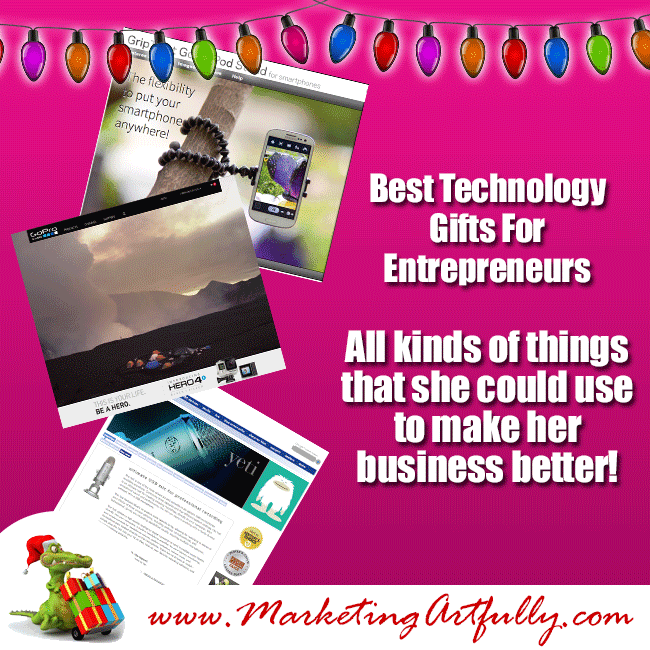 GorillaPod Stand for Mobile Phones – If she is going to be doing videos of herself, having to have a person there to hold the camera may become a huge boundary. The GorillaPod will let her position her phone practically anywhere! $29.95 – great stocking stuffer!
GoPro Hero Camera – The GoPro is the neatest camera since sliced white bread. I know that this will look good under the tree because many of the giveaways that are at networking events feature this camera and there are fights over who will win it! $499.99
The Yeti Blue Microphone – Whether she is doing a podcast, webinars or just meeting with clients online, having a rock star microphone will make her sound great! $119 – If you want to shop local Best Buy will match online pricing from Walmart and other major retailers
Handmade Laptop Bag – You might not know about Etsy.com where artists make customized products to sell online. I have gotten a couple custom laptop bags and really enjoy the craftsmanship as well as not being a "me too" the same as everyone else. $20-200
Well there you have it, my list of the best Christmas Gifts to give Entrepreneurs and Small Business owners this year! If I missed something you think would be a great idea, please let me know in the comments. Manufacturers and publishers, if you can give my peeps a deal and have a great product, please let me know!
* * *