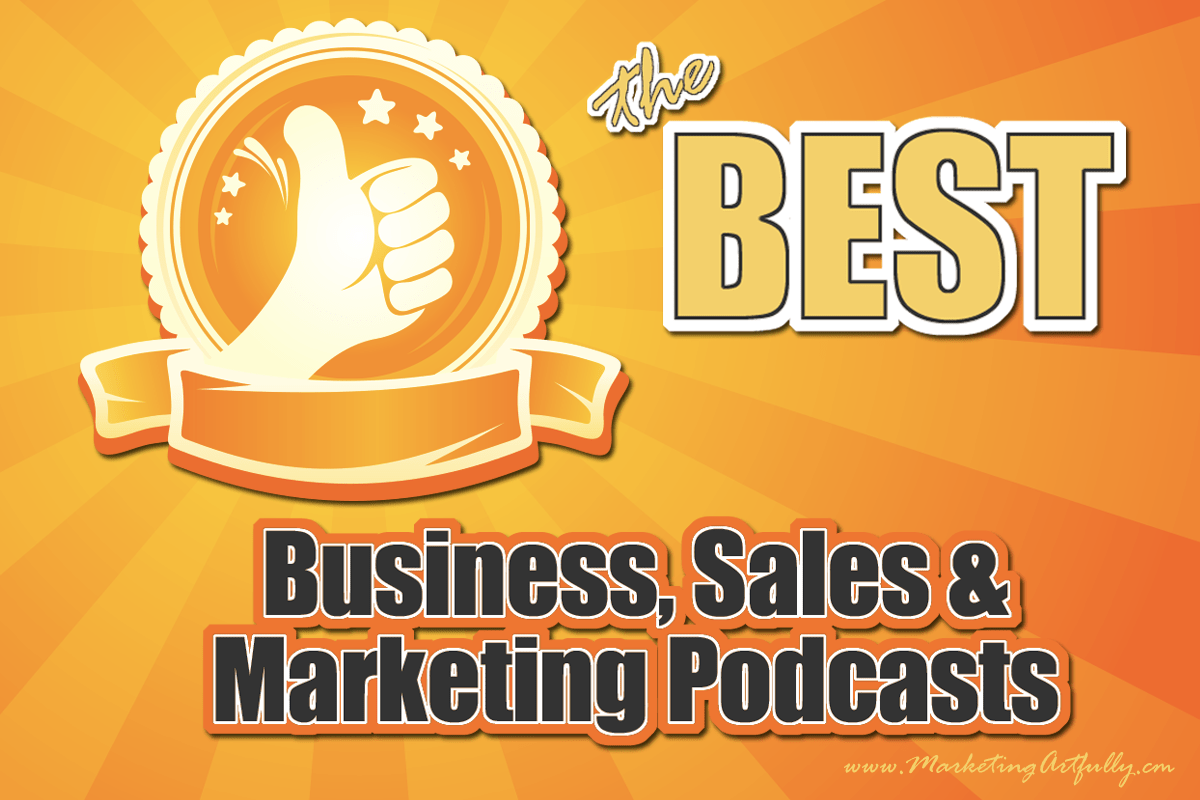 I admit it, I am a bit of a podcast junky! I LOVE listening to the latest and greatest information from people who I would never have had access to "in real life". Seriously, they say that your income and success will match the 5 people around you that you spend the most time with. I think that spending time with amazing people talking to me in my head counts!
The Best Business, Sales and Marketing Podcasts Overview
Knowing I was going to write this post this week, I decided to look around the interwebs and see what other great lists were out there that listed podcasts that I might be interested in and really was saddened by the quality of the referrals. A whole bunch were just the "usual suspects" that I have some of, but most were about podcasts that had not updated in months or years. With that in mind, I will include the most recent date that I have updated this list and let you know if they stop or just fall out of favor with me (SO feel like the Red Queen…off with their heads!)
updated 5/29/2014
The Picking Criteria
Purely subjective. I have a bunch of time a week to listen to podcasts, but very little patience for misinformation. Not all of these are "professionally" done as that is not my criteria. My criteria is whether I learned something new about business, sales or marketing when listing to the episodes.
A "my life" note. I tend to listen to them all, even if the episode doesn't seem to apply to me and my business. The reason is two-fold. First, they often go off topic or talk about something that I do like. Second, whenever I think something will be "stupid" it is generally the thing I need most in my business, I am just resisting because I am a putz. Just an observation.
My Criteria
I don't like tiny little podcasts. I am not all that good at operating my iPhone so having to click and click and click to hear even a half an hour of content doesn't work for me. That said, I did include one that was such good content I couldn't resist.
I only have a couple that publish daily. There are very few people I want to hear from daily and mostly podcasters aren't them. I like to have a great mix of genres and information as that is what sparks my marketing creativity.
Quality. As I said, quality of the sound is not my first priority. Nor is staying on topic if the sidebars are super interesting. Some of these have really structured, concise content and some are off the cuff. I will try to note that when possible.
The Best Marketing Podcasts
I Love Marketing – Dean Jackson and Joe Polish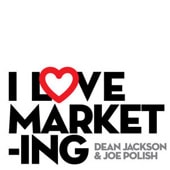 I know Joe Polish is a big deal and you should listen to him (he knows stuff). That said, I have followed Dean Jackson for about a decade, starting when I was a real estate agent. He is a down-to-earth guy who is a wealth of knowledge about all kinds of marketing. They get some great guests and it is a really great show!
For Immediate Release – Chuck Hester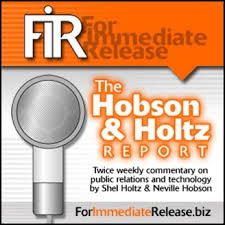 While this is a new podcast to me, it seems that they have been around A LONG TIME. The format is very structured and on topic (mostly interview style). There are different focuses of the show (LinkedIn, PR, guests). Chuck gets some really big name interviews and has a super professional style to his shows.
How To Market Your Business – Paul G. Walmsley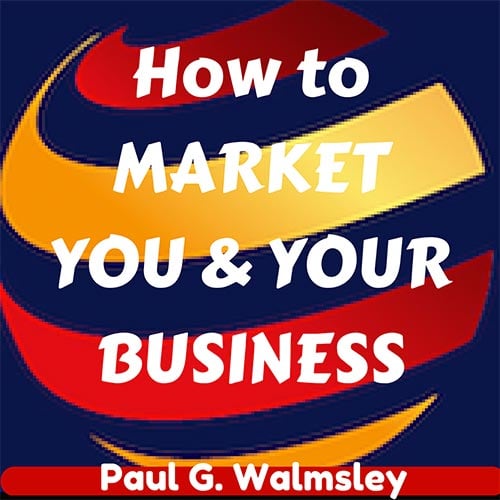 I like when people drink their own koolaid and I was super happy to include this podcast after Paul reached out to me (very nicely) and asked to be added. His podcast was great and I was happy to help!
Additional Marketing Podcasts:
Marketing Over Coffee – John J. Wall and Christopher Penn
Website | iTunes | Stitcher
Audience Hacker – Jonny Andrews
Website | iTunes | Stitcher
Marketing Smarts – Marketing Professors
Website | iTunes
The Impact Factor – Ken McArthur
iTunes | Stitcher
The Best Entrepreneur Podcasts
Love Your Leap – John Lee Dumas and Tom Paige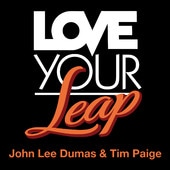 John Lee Dumas has the awesome Entrepreneur On Fire podcast that we have listed below, but that is actually just him interviewing other interesting people. I actually like this one better because I am getting to hear John and Tom talk about entrepreneurship and other topics relevant to their businesses, shows and selling. This is one of my favorites!
The Fizzle Show – Corbett Barr, Chase Reeves and Caleb Wojcik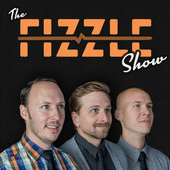 Funny starts and very much "insider funny", I love these guys. They are very zippy and have a wealth of knowledge. They are great and unorganized, picking a topic and the talking over each other throughout the show. I love this format because you get some real "a ha's" out of the show! Great real world information.
Entrepreneur On Fire – John Lee Dumas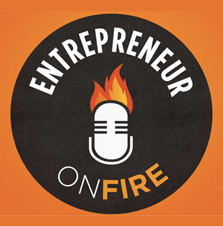 Seems to me that everyone and their brother has known about this guy for a million years. That said, I just found him last month from my mastermind partner. Everyday he does an interview with someone, on a very structured format, in a super excited style. It takes a little bit to get used to, but once you know what is going on, the consistency is comforting and the absolute wealth of knowledge is astounding.
The School of Greatness – Lewis Howes

Lewis Howes is a really nice man (and not hard to look at!) His show is a little on the healthy side for me, but his integrity and sincereness overcome the fact that most of the times I feel like a total schlub when I listen to all the athletic people talking. He has mainly entrepreneurs and other notable guests in an interview format.
Additional Entrepreneur Podcasts:
The Best Self Publishing Podcasts
The Self Publishing Podcast – Johnny B Truant, Sean Platt and David Wright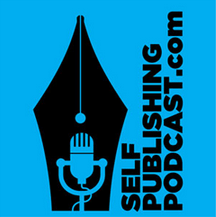 OH MY GOODNESS, maybe my all time favorite podcast show ever. These guys are very unorganized, the topic is usually never the content and they bicker (my favorite episode is the one where they argue about pricing!) If you are writing books, you need to be following these guys. A lot irreverent, they are a great listen. This is one of my favorites!
Website | iTunes | Stitcher | Webcast
Rocking Self Publishing Podcast – Simon Whistler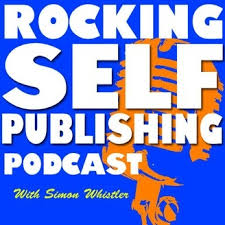 Simon is a really neat guy who is very "British proper". No swearing, on topic and a very organized show.
He has great guests and is obviously very genuine on his show. I really enjoy listening to this show and recommend it if you are writing and publishing your own books.
Additional Self Publishing Podcasts:
The Creative Penn – Joanna Penn
Website | iTunes | Stitcher
Sell More Books Show – Jim Kukral and Bryan Cohen
(they would have rated a blurb and a picture but Jim said he hated my EbookNerds Twitter…:)
Website | iTunes | Stitcher
Self Publishing Roundtable – David Wright
Website | iTunes | Webcast
The Best Social Media Podcasts
Social Pros – Jay Baer and Eric Boggs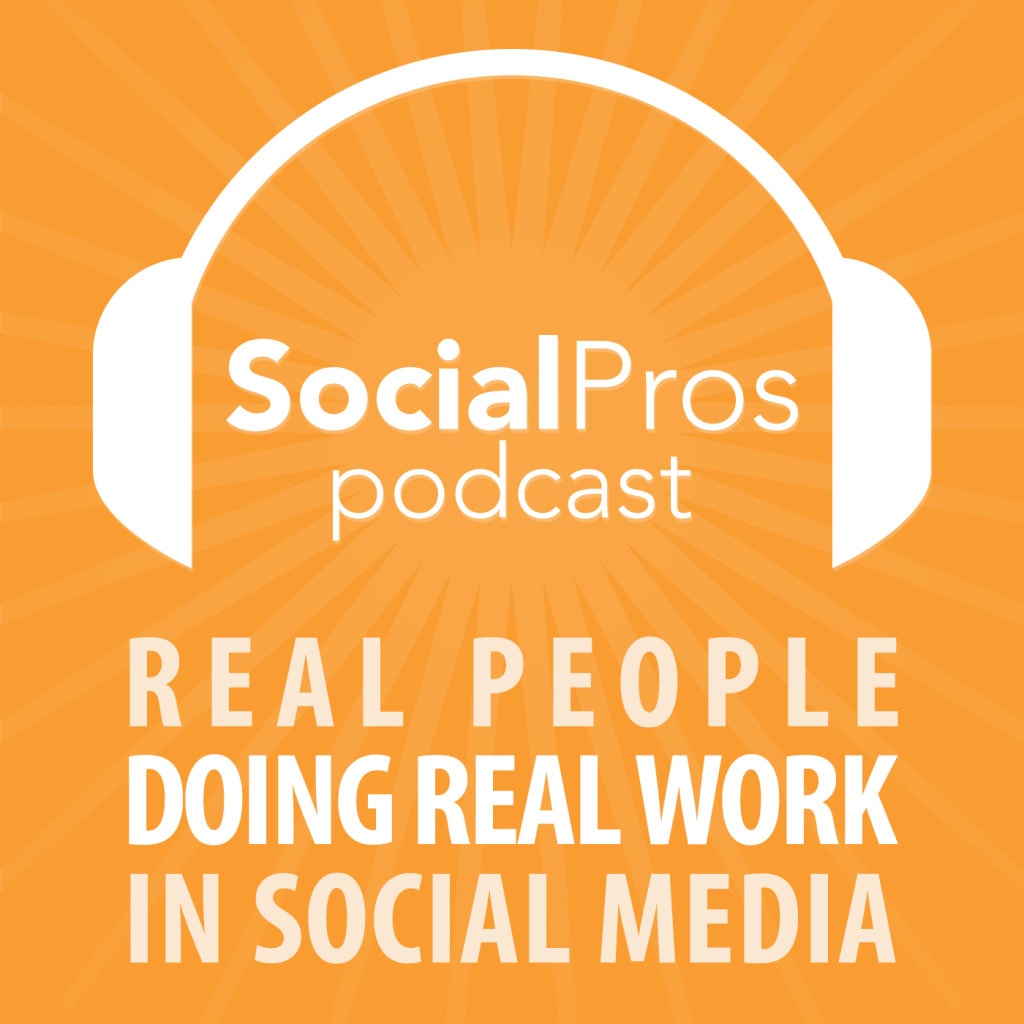 Jay Baer is a very serious guy who works primarily with corporate clients (I am not as familiar with Eric). I like this one because I get to "big picture, big budget" ideas that we sometimes are able to emulate for our "little guys". They often have great guests (not all the usual suspects) who I can "meet" and start stalking on the Twitter.
Additional Social Media Podcasts:
Social Media Marketing – Michael Stelzner
Website | iTunes | Stitcher
Social Media Pubcast – Jon Loomer
(the only tiny one I listen to…it is that good!)
iTunes | Stitcher
Online Marketing Made Easy – Amy Porterfield
iTunes | Stitcher

The Best Podcasting Podcasts
School of Podcasting – Dave Jackson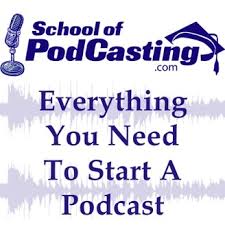 Dave Jackson is sometime snotty and sarcastic…I LOVE THAT! Very plain talk about what you should and shouldn't be doing to make your podcast successful. Technical information, practical advice and occasional guests. I like that he talks the most, I want to hear from the people who have lived the podcasting life and know all the stuff that will mess me up! Lots of great practical resources.
The Audacity To Podcast – Daniel J. Lewis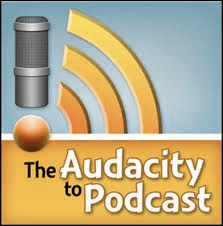 OHHH this guy tells it like it is. He had a huge argument with himself about whether episode numbers matter or not! The thing is, it really made us think about the structure of our podcast and how we wanted to set things up so we wouldn't have trouble down the road! Pretty techy and as far as I can tell, all Daniel, he brings up some really amazing practical points.
Website | iTunes | Stitcher | Webcast
Additional Podcasting Podcasts:
Podcasters Round Table
Website | iTunes | Stitcher | Webcast
Podcast Answer Man – Cliff Ravenscraft
Website | iTunes | Stitcher
The Best Real Estate Marketing Podcasts
Curaytor Watercooler – Chris Smith and Jimmy Macklin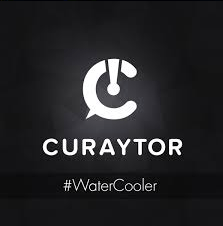 This one is a little weird, you need to get on their mailing list, because figuring out how to find them is kerfuffly. They seem to do a webcast weekly (which is AWESOME, Chris cusses and drinks and asks really amazing questions – of COURSE I like the loud one!) That said, their iTunes doesn't seem to have the same content and hasn't been updated lately. I just watch the web shows.
Additional Real Estate Marketing Podcasts:
Bare Naked Agent – Pat Hiban
iTunes | Stitcher
The Best Women Only Podcasts
Business Women Rock – Katie Krimitsos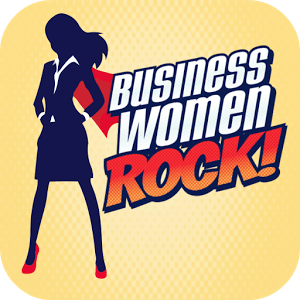 I know Katie "in real life" and she is just as nice in person as she seems on the show. She launched onto the podcasting scene, taking the community by storm and I couldn't be happier for the girl! Her interviews are really good and she is attracting some amazing guests, both "big dogs" and regular business owners who work in the real world.
Biz Chix Podcast – Natalie Eckdahl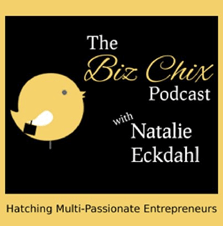 Even if she wasn't interviewing cool women, I would want to "hang out" with Natalie. She seems to be a really strong force for good, being a mother, wife, entrepreneur, and about a million other things. Her perspectives about the challenges of being a great mom and also a great entrepreneur are priceless for women like me who don't just want to be a great business owner or a great mom, we want it all!
The Best Internet Marketing Podcasts
Internet Business Mastery – Jeremy "Sterling" Frandsen and Jason "Jay" Van Orden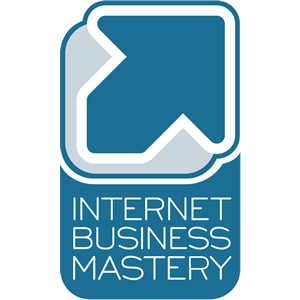 I have listened to these guys A LOT over the years. It is funny, when they started they used pseudonyms and changed to their real names somewhere in the middle.
They have a great style and focus on beginning internet marketing. If you are just starting out and not sure how to get going, you can't do better than to begin with these guys!
Smart Passive Income – Pat Flynn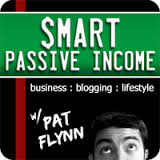 Pat Flynn is an awesome human being. The neat thing about this podcast is that he talks about how to do affiliate marketing, what works and how he has hosed it up. He calls himself the crash test dummy for how to do marketing and is constantly implementing and innovating new ideas. A genuinely nice person, I am glad he is my "friend" on the podcast.
Did I Miss Any?
Alright friends! I have listed most of the ones that I have on my phone (I told you I am an addict!) That said, I am sure that there are some amazing podcasts out there that I have missed…:)
If you have one or know of one and let me know in the comments, I will check it out and see if I like it. Please keep to the topic of the best business, sales and marketing podcasts. I monitor all the comments so spamming the crap out of this post with your icky spam links will not do any good!