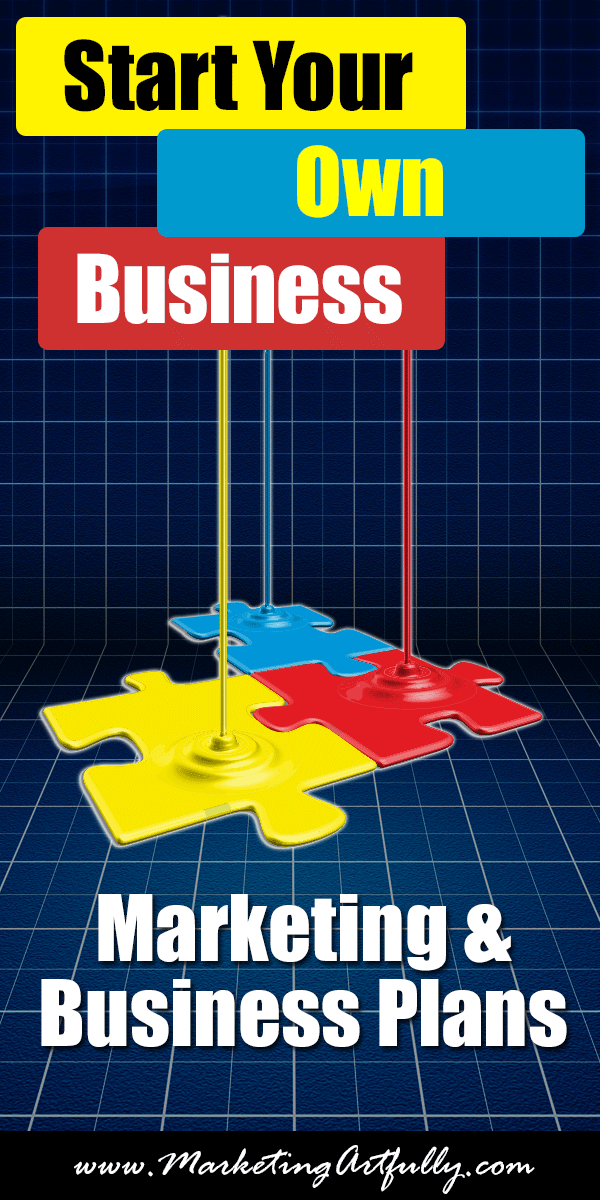 If you are ready to start your own business or are already started but need hand getting going, this post is for you!
Most people who start a new business spend way too much time focusing on the wrong things. They dink around for months wondering what their logo should look like or what color their website should be. They might even order business cards before they know exactly what they are selling or how to position their business.

(these are the guys and gals at networking who have a fan deck of cards depending on what they are trying to sell today!)
If all this flailing around sounds at all like you, STOP!
Turn off your cell phone, shut down your email and read this entire post before you go any further. Yes, there is a pitch at the end for my workbook, but in between is all the knowledge and information that I have gotten over the years from talking with almost a 1,000 small business owners and entrepreneurs
Where To Start
When you start your own business, you have all the options in the world. The purpose of running your own company is to do what you like, instead of having to work for "the man" and do what someone else dictates all day long. Problem is, we all tend to go about it the wrong way. We try and figure out what people want to buy and then squish ourselves into that, selling more and more and getting sadder and sadder over the years.
Instead you should look at your strengths and skills, building a company around what your core competencies are.
Exercise
Write down your sales strategy (how you like to sell)
Your strengths as a person and as a leader
Your business objectives for the next three months
Lastly, write down your ONE main objective for the next three month marketing cycle. Really, you can only have one main goal to work towards for 3 months (it can have parts, but overall just one main goal!)
Niche-ing Down
When you start your business, it seems like it would be a great idea to "go broad" and see what people are interested in buying. Heck, you might even ask them what they need and try to fulfill that right? WRONG!
Today more than ever it is important that you know EXACTLY what you are selling and EXACTLY which target market is going to buy it. Think about it, there are BILLIONS of internet sites, MILLIONS of business around the world and probably THOUSANDS of people who are trying to sell something similar to what you are. The only way to cut through all that clutter is to be super clear about your product offerings and know exactly who you are selling them to.
For example, the workbook that goes along with this post is made for small business owners and entrepreneurs. It is not intended to be a reference for big business or multinational corporations (that is not my expertise).
Exercise
What is your industry?
What parts of your industry do you like the best?
Who do you like to work with the most?
If you could only work with one kind of person for the rest of your life, who would it be?
What could you sell them specifically?
Niche marketing statement. Once you have completed this exercise, you will be able to write a niche marketing statement. It should be a declaration of your products, who you are selling to and what they like. The niche marketing statement for my workbook is, "I sell marketing planning seminars, workbooks and consulting to small business owners, entrepreneurs, manufacturers and realtors who love marketing."
Who You Are Selling To
There is an old saw in the advertising business, "selling to everyone is selling to no one". When you start your own business it can seem like a great idea to work with anyone who comes along. What could it hurt and there is money coming in the door, right? Well doing the wrong work can lead you down a path that will not be the best fit for your ongoing business AND at the same time takes your eye off the prize of your "real" goals.
One of the people in our networking group has a super funny saying…she sells cosmetics and her perfect customer is "anyone with skin", which of course is everyone on the planet! While hers is a bit tongue-in-cheek, unfortunately most people starting out really will work with anyone. They are desperate to make some sales and get things going and are not looking for an ideal customer, more-so they are looking for anyone who will fog a mirror.
Perfect Customer ProfileTM
When you are working on who to sell to, you need to think about things like their age and marital status (normal demographic data), but you also need to know about their lives. What they do when they are working and when they are off. Who their family is and what they like to do on Friday night.
It is impossible to write great sales copy when all you want to do is sell your own "stuff". Instead you need to turn it around and figure out what your ideal customer actually needs, develop a product to meet that need and position it in the marketplace so she recognizes herself when she sees it!
For example the demographics for who will probably buy my workbook are: College educated woman in her late thirties to early 50's, who has just started a business. There is a good chance she is married. But that barely scratches the surface! Here are two different types of women that I have worked with in the past. As you will see, they are very different and I would need to use entirely different marketing messages to reach each one:
Potential Customer #1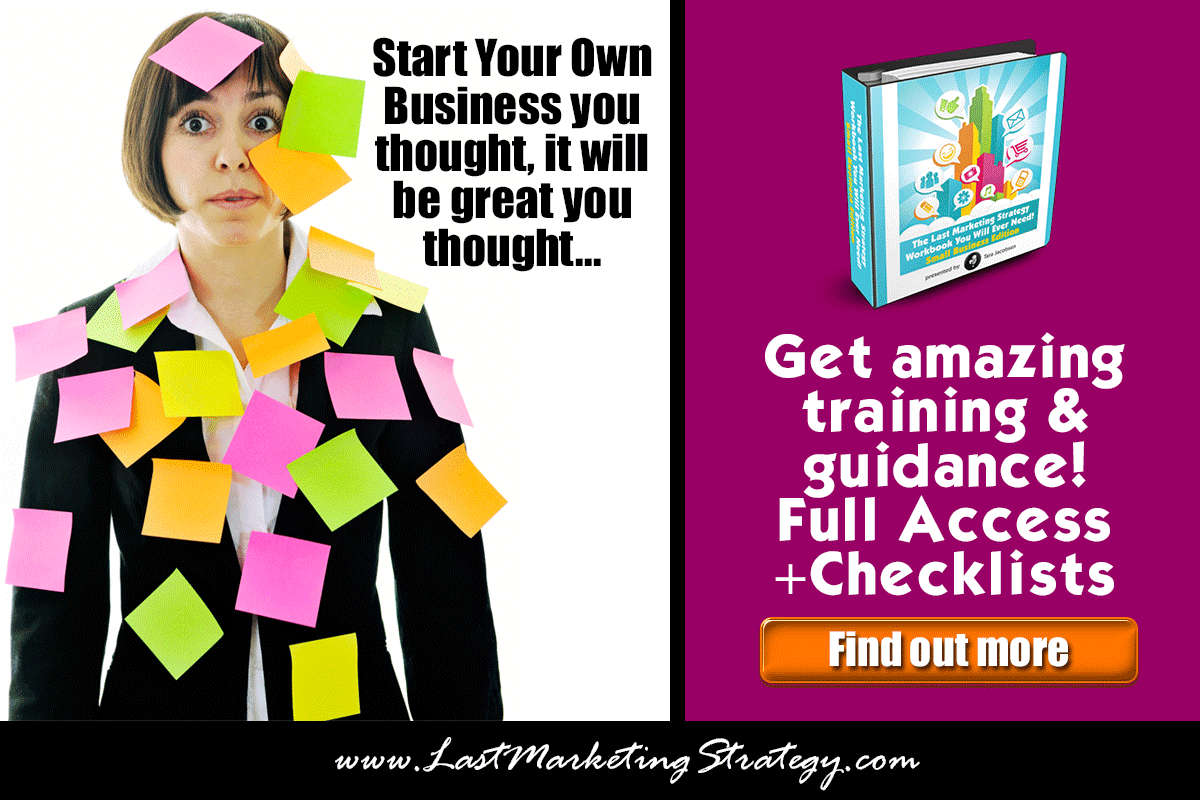 This first gal, let's call her Chris is 46 and married. I know that she has had a job-job in the past that she was good at and is feeling like a fish out of water right now, although as soon as she is up and running she will be right back in her element. Her heroes are women like Mary Kay and Oprah who have dominated the business world without becoming "bitches" but who are super strong and powerful women.
Her husband is probably a little confused right now as he doesn't recognize this new entrepreneur in the woman he married. The kids are a little resentful that Mom has to work more at home and she is feeling pulled in a million directions and like she is not being effective at anything anymore.
The marketing message I will use with this gal is to "stop pulling out your hair" or "running in a million directions at once". The workbook will solve a problem of how to get all her thoughts together in one place and get her on the road to a successful business fast.
Potential Customer #2
Our second gal, let's call her Lyndsy is 39 and single. She has been in a committed relationship for 5 years now but is not actually sure where it is going. She has saved up a bunch of money (some of it was earmarked for her wedding but that doesn't seem to be happening anytime soon) so she is ready to start a new business. She got her real estate license, signed up with a broker, but now is not even sure what she should be doing next. Some of the people in her office have fancy brochures, some are doing open houses, but she is not sure how to proceed. She needs a plan!
The marketing message I will use with this gal is to "make a plan and work it!" She just needs to set herself some goals and tasks and get started. It is funny, years ago when I went into real estate I knew I wanted to work with buyers because I could prospect them easily on the internet. After working with a couple though, I found out I like the seller side much better! Sometimes when you are starting out, it is best to know what you like to like to do and then craft your business around your strengths instead of trying to squish yourself into someone else's idea of a perfect business.
As you can see, they both are in the same general demographic, but the way that I have to market to each is very different. Taking the time to figure out who you would like to work with the most is vital to making sure that your business launches well right from the start!
What To Sell – Product Development
The next thing to consider is what you are selling. If you are doing something like financial services it can seem easy, you are "selling" life insurance policies. But are you really? How many people do you think are just going to walk up and want to buy a policy, or car, or house. Instead you need to find out what your product does that is of value to a customer! Key things to consider are:
Key features of your product
Key problems that it solves
The one product you are going to sell
Your income goals
How many of the product you will have to sell to meet those goals
Competitive pricing in the marketplace
Knowing these key metrics will help you position your product in the marketplace and sell more faster!
Creating Business Plans
I have found that most guides for creating business plans (or marketing plans) focus on money. They are totally about projections and estimates, profits and loses. Having worked in the real world for a very long time, I can tell you that EVERY projection that you will make about your business will be wrong. You will "guess" that you will sell X number of Y and then have to revise it all over again.
Business planning is great. Goal setting and affirmations are are a big part of my workbook and I truly feel that help get us where we are going. But business planning, setting a profit and loss report, and doing detailed projected future earnings is a waste of time if you are a small business owner or entrepreneur just starting out.
When you are starting out you need to make sure you have a clear plan for 1) what you are selling and 2) how you are going to be marketing it. Those are the key ingredients for making money. You can have all the business plans, charts and graphs in the world, but truly, nothing happens until somebody sells something.
I have worked with almost 1,000 entrepreneurs over the years and I will tell you that rarely is the problem a lack of effort or that they didn't have the right spreadsheet. Instead, problems came from a lack of focus, of not knowing what they should be doing RIGHT NOW to sell more and what they needed to invest in marketing-wise to make more money so they could market more, so they could make more money.
Over 15 Years and 1,000 Conversations
I have spent the last 15 years working with entrepreneurs and small business owners, talking with them about what is going right in their business and what is going wrong. I have heard about their stunning achievements and their dismal failures. We have planned, strategized, re-planned and re-strategized right to six figure businesses that they are proud to own today!
If you are looking for a "How To Be Successful In Business Manual", this is the one. There are worksheets covering everything we talked about in this post as well as tips, tricks and tactics that will get you up and running fast (and in the right direction!)