Our social media setup package is the best in the business, hands down. We have helped hundreds of small business owners and entrepreneurs get their social media empire up and running and can help you too.
Your customers are looking for you! CAN THEY FIND YOU?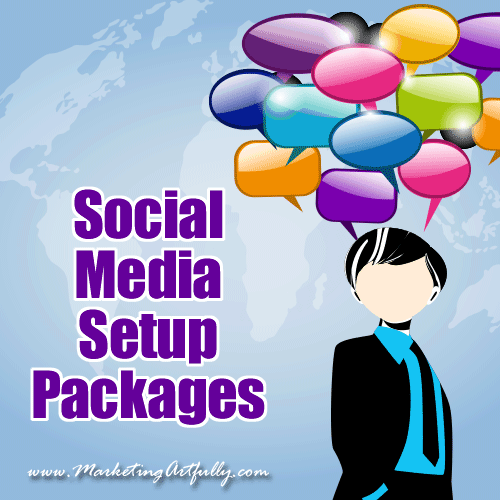 There's no question that in today's noisy marketing climate, you simply are not truly in business unless you can be found on Facebook, Twitter, LinkedIn, Pinterest, YouTube, or even Google+! Creating new profiles and business pages on all the relevant platforms can be confusing and time consuming, and may not even reach the people who want what you have.
That's where we come in. Our Social Media Set-up Services are designed to take the stress out of figuring out the where, when and how, giving you a powerful voice and helping you target your perfect customer every time!
The right social media presence can put your products and services exactly where they need to be – in front of the eyes of your perfect customers! Our team of marketing experts helps you choose the right sites for your business. We take care of setting up custom, professional, fully optimized profiles and pages on your selected sites. We create custom graphics to keep your brand message consistent and exciting. We even place industry relevant, optimized content on your pages according to your desired customers user preferences. Then we work with you to develop your launch strategy, guaranteeing your social media success.
Our all-inclusive, professionally designed and implemented Social Media Set-up Services are very competitively priced at just $750 and include:
Half hour marketing consultation to make sure the setup goals are YOUR goals
Custom graphics (profile, background, cover & header images, etc.)
Fully Optimized Profiles on Facebook, Google+, LinkedIn, Twitter, YouTube, and Pinterest*
Professionally designed Facebook, Google+, and LinkedIn** Business Pages
SEO'd (Search Engine Optimized) Short and Long Descriptions and Graphics for each
Customized Launch Strategy
2 Weeks of Pre-Scheduled, Industry relevant posts to fortify your presence

BONUS OFFERING (Limited Time Only): Act now and you can choose to have your Social Launch announced to our massive existing network of 500,000 followers globally! Additional fees apply.
Need more? For a limited time only get your Blog AND Social Media Set-Up for the low, low price of just $1250 (saves $250)! Learn more, Call today! (727) 425-9165
*Pinterest includes setting up your account and creating 5 industry specific boards with 5 posts each.
**You MUST have an email at your company's domain (yourname@yourcompayswebsite.com) to set up a LinkedIn Business Page. If you need help setting up a professional website – we do that too!
Social Media For Realtors
Looking for Realtor Specific Social Media?
Check out our Realtor Social Media setup package!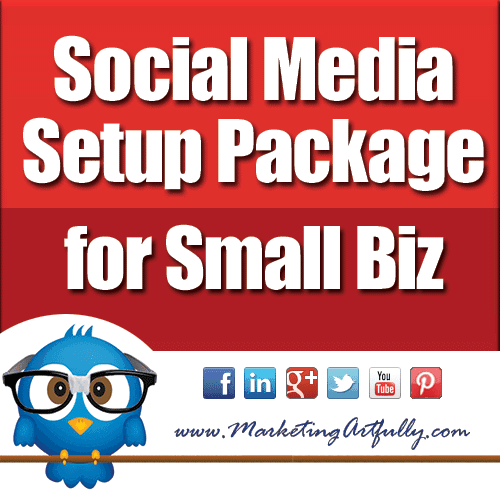 (Visited 586 times, 1 visits today)