Social media marketing is a big part of what we do today to promote our clients and I am always checking out what the "big money" is doing! Are they using Twitter Hashtags or Facebook pages as the call to action?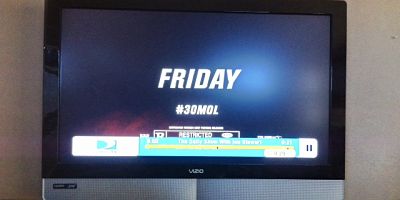 Yesterday I was watching the boob tube and saw the trailer for 30 Minutes or Less, a summer slapstick comedy thingy that I would NEVER go to see BUT I was facinated by their call to action!
Most movies and big brands are using a Facebook page as their call to action. The cool thing about this is that there was no mention of Facebook at all, just a twitter hashtag at the end – #30MOL (30 Minutes Or Less).
So why is that exciting to a small business marketer like myself? Here are my take-aways for small business:
By giving a hashtag for the twitter-verse to use, they make sure that EVERYONE is using the same tag – hashtags are democratic and there is no set list for what to use. Had they not done that, there could have been hundreds of different streams of talk on twitter about the movie, but they would have lost the impact of millions of tweets and their topic trending.
I find it VERY interesting that the customer demographics for marketing purposes must have shown a trend for their movie watchers to be on twitter more than on Facebook. One of the reasons that I pay attention to these things is that I do not have multi-million dollar marketing budgets to use for research. This movie having Twitter hashtags instead of a Facebook page may signal that there is a shift from Facebook to Twitter in the age demographic they are targeting.
Doing a Twitter search for the hashtag shows that they are already getting buzz – mostly that people cannot wait for the movie to come out. NOW, if you think Twitter is stupid, you probably don't get why this matters or why they should talk about it, BUT… This is what we are always saying, some people like twitter, some people like Facebook, some of us LOVE Google Plus, no matter your feelings, when you market your business you HAVE to hit all the large social media outlets!
While the TV trailer did have the Twitter, the actual 30 Minutes Or Less webpage had a "like this on Facebook" top and center (with 303,189 likes right now – days before the opening).

I have to say that I feel the same as Mr. @Smellsworth – I like to encourage big business when they do something different!
So how does this affect little business? Well, in your small business marketing efforts, you may want to include a fun hashtag. We have a chicken farmer coming on board and may be using #chickenchat for his hashtag. Remember, just designating a hashtag doesn't mean anything unless you promote it so keep your eyes out for upcoming Twitter Hashtag (and chicken) updates!
(Visited 29 times, 1 visits today)