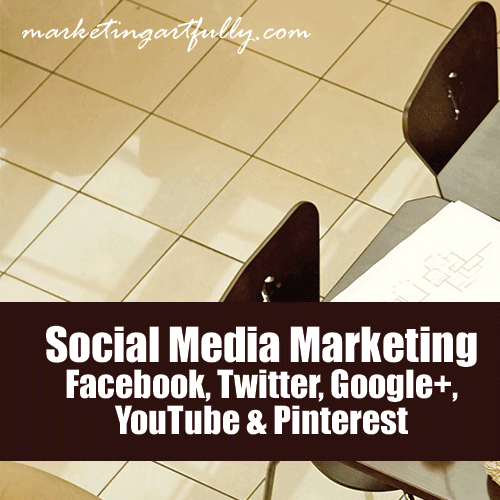 So today we are talking about social media marketing…that is Facebook, Twitter, YouTube (YES YouTube), Pinterest, Google Plus and all the other social media properties!
The thing about social media marketing that is hard is that consistency is the key! You have to do things every day (or at least a couple of times a week), with a plan and a goal in mind. These are some of my observations about the different social media sites, suggestions for using them and notes about how the whole thing works!
Let's jump right into the fray with…
Facebook Social Media Marketing!
Facebook is a touchy feely kind of site. You have a lot of inspirational posts, talking back and forth with other people AND broadening your reach with your business. What you DO NOT HAVE TO DO is sell, sell, sell. You might get leads from Facebook, but if you are drinking the Koolaid and thinking that you are going to put up a business page and then watch the orders fly in, you are probably going to be disappointed.
Facebook is for generating interest in your industry!
Things to do on Facebook:
Get friends (or subscribers) – people who see what you post
Post to your profile wall – we get LOTS of potential clients who do not want to use their personal Facebook for business, if you are a small biz owner, your Facebook profile IS for business!
Post to your business wall – these days this can feel like spitting into the wind for most of us, but is is still necessary for when a potential client comes to see your business, having a wall months out of date can mean losing them before you even have a chance!
Like other businesses with your business page – this is one way still left to grow your "likes"
Comment, Comment, Comment – because Facebook is social, you have to comment and share (not too much), but if you think you can be an island on Facebook, you will shoot yourself in the foot marketing-wise
Twitter Social Media Marketing
Twitter is the social media property that all our small biz peeps thinks is stupid. They constantly try and say that it is not necessary and that we should ignore it entirely. The problem with that strategy is that Twitter is the cornerstone of A LOT of other social media marketing. The other thing about Twitter is that it is an open network (meaning that computers can share your "stuff" without you even knowing about it!)
Twitter is for computers and immediate communication!
Things to do on Twitter:
Follow people – one of the easiest ways to get followers is to follow people, many times they will follow you back!
Post great stuff – I have my Facebook hooked to Twitter so when I share something on the FB it goes to Twitter too, my blog is also hooked there so I automatically post these posts to the Twitter
Share – it is called "retweeting" and it means sharing great stuff that other people post
Follow Fridays – these are a great way to spark conversations, generally they are just a reference to other people who you like following
Twitter Hashtags – understanding and using hashtags in your posts can mean an even great audience
Google Plus Social Media Marketing
I don't find Google Plus to be a great social media network (hardly anyone I know is over there chatting), but that having been said, Google Plus is a great social network for search! The connections that you make there are invaluable for you showing up well in the search results..:)
Google+ is for search engine marketing!
Things to do on Google+:
Circle people – one of the easiest ways to get into circles is to circle people, many times they will follow you back!
Post keyword targeted info – I generally use my blog posts for this as that is my ultimate goal – to get people off of Google+ and onto my website!
Profile setup – this is one of the most important aspects of Google+, getting to put your keyword targeted links into the heart of the Google!
YouTube Social Media Marketing
YouTube seems like it would be a little strange to classify as a social media website, BUT there are the same "connecting", "subscribing" and notification functions that occur on all the social media networks. That having been said, YouTube is primarily a way to get your videos into the mainstream of the viewing public!
YouTube is for video marketing!
Things to do on YouTube:
Post videos – the easiest way to generate subscribers is to post GREAT videos relevant to your industry
Subscribe to other people's video channels
Build playlists of great videos in your industry with complementary video producers
SEO your videos well so they show up in YouTube AND Universal Search
Make sure to post them on your blog or website to increase exposure!
Pinterest Social Media Marketing
Pinterest, or something like it photo-wise, is the social media site of the future. Incredible growth and usage show that this model (of letting people "collect" information in a visual fashion from the internet) is very popular. If you are a small biz owner MAKE SURE you are jumping on this bandwagon TODAY! I guarantee within three years, most of the first contacts with you business prospects have online will be through a photo or a video!
Pinterest is how marketing will be in the future!
Things to do on Pinterest:
Post pictures drawing people back to your website or blog
Share other people's pictures
Grow as a social network by following people and having them follow you back
Comment on other people's posts
If you have made it this far down, I BET you are my kind of peep! One that likes marketing and is always looking for great new ideas…with that in mind, I recommend you check out my new marketing club:
Join Our Marketing Club
We KNOW frustrating it is to find a great new marketing concept that you think will work for your industry, only to find out that you wasted your time! We give you industry based marketing ideas that you can use today to grow your business!!! Find out more about industry based marketing…