I do social media marketing for me and my clients. It can sometimes seem like a waste of time or a pointless endeavor, but most of the goodness that comes to me in the form of being able to share things that I actually like and use with the people of my tribe!
10 Social Media Sad Truths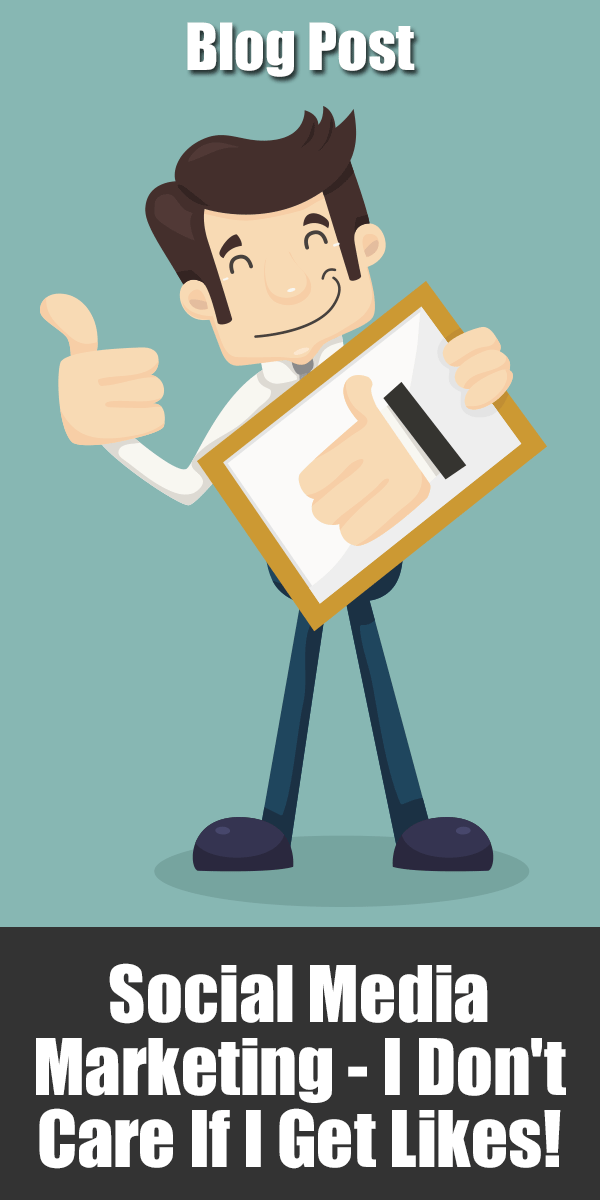 1. No one will notice. I have spent YEARS building up numbers and goodwill by sharing great stuff. If you are starting social today, there is a good chance no one will notice for a couple of months at least. It is a grind, not a sprint.
2. It will not fix your sales overnight. We often see business owners who have heard that "social" will help them sell stuff. Rarely if ever have we seen someone start selling right out of the gate (meaning in 3 months or less). Again, social is an accumulation of goodwill built up over time.
3. There are no quick fixes. I have read many articles about why buying likes on Facebook is stupid (from Joe Loomer, Social Media Today and even the Huffington Post). There is no shortcut to building up your social properties.
4. You cannot track the ROI of social media. As you saw in the video, there was tangible proof on the sales side that there WAS an ROI on social media. You could see that there were click and actual sales, although the "analytics" definitely did not bear that out. If you try to do A LOT of social and then follow it through to the logical conclusion of sales you will make yourself insane.
5. You have to be specific. As you build your social media empire, you need to know specifically what each post is meant to do. Some might be to seem interesting so people will follow you, some might be to drive traffic to your website and some might be to sell something like I did with the webinar link in the video.
6. If you do nothing but scream "buy my stuff" no one will follow you. It seems tempting to want to see an ROI (return on investment) for your efforts. But know for sure that if you spend all your time and energy trying to get people to spend money, no one will want to "friend, follow or like" you.
7. You still have to talk to humans online. If all you are doing is broadcasting out and never talking back to the people who are your friends and followers, you will wind up with very few results. Social is not just a way to send out messages into the universe, it is a communications tool that requires back and forth.
8. You still have to talk to humans in person. This one is such a disappointment to me. At first I thought that you could just "do social" online and never have to go out and meet with people ever again. But you will grow your online social media networks the most from actually getting out and talking with other human beings.
9. Social is not a silver bullet. I see too many companies who think that if they are "doing social" they don't have to do any other marketing. In fact social is just another tool to use for building business, it is not the only thing you need to do. You still need a database and a mailing list, print and promotions.
10. Social is not simple. It is funny, we do social marketing for a select group of clients and find that they understand the gargantuan task that is posting, liking, friending, sharing and all the other bits on a daily or weekly basis. But new people who call to find out are under the impression that it is "fun" to "mess around on social" so it should be easy. Social done right for business has an executable plan and reason for everythign that is done (if you are doing a good job!)
So there you have it, the benefits and sad truths about the state of social. For me, I look at it as a really cool way to share my message, make some money and reach some new people I couldn't meet face-to-face. What I don't see it as is the only thing I have to do to make a solid business!