In your small business marketing efforts, timing is EVERYTHING and is something that very few people consider. Figuring out your timing can increase your efforts, without taking any more work than you are doing now.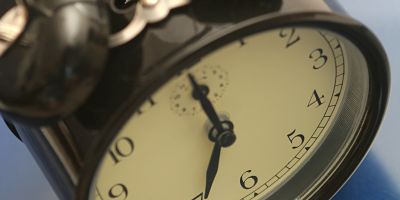 In my post last week about thoughtfully scheduling your social marketing, I talked about doing things when it was convenient for you instead of when it is best for your customers and prospects. This post will talk more about THINKING about your small business marketing timing to maximize your results.
Here are some examples and tools to help your small business marketing efforts…
Know when your visitors come to your site! By using google analytics I can tell you that over time, the majority of my visitors come Monday to Thursday with almost none on the weekends. So how to I capitalize on that? Usually I write a informative or fun post Monday, and then great keyword rich posts Tuesday to Thursday and a Realtor or Local Marketing post on Friday.
This way I am still providing great content for my readers BUT I am also getting the most marketing bang for my buck!
Know when people read your email newsletters! You may have never thought of this but I bet you have a better result when you send your newsletters out a certain day of the week. Overall small business marketing wisdom says that Tuesday through Thursday is good for B2B and the weekends for B2C BUT you need to check your audience. Take a couple of months and mix up WHEN you are sending them and then check your open rates.
Know when to sell your product or service! You can use google trends to see when people are searching the most for whatever you are selling. This is NOT an exact science and you need to dink around in there for a while but over time you will be able to see that promoting mittens in June is a bad idea or selling weight loss in September will be a bust.
The easiest way we have found to do this is to pick "themes" for the month. SOOO if it a Realtor client, we may look at when the most people typically buy homes and start heavy duty marketing a month before. OR if it is health food store, we will talk about vegetables in the spring when they are coming up on being the freshest.
Piggyback on the big guys! Most businesses have associations or competition that has huge themes. If you are selling green cleaning products, take advantage of the fact that people are searching for the term "earth day" and make sure you have that in your titles when it has the most chance of being lifted by the national event!
Use google alerts or watch the TV to see what big companies are marketing and see if there is anything there you can work into your marketing. For example, next superbowl I could do a post on the history of "Go Daddy" marketing and get a jump in hits because of the big ad spend they are doing around the superbowl.
Hopefully that helps you see that your small business marketing efforts can be super-plumped just by paying attention to what is going on around you!!!