This post about small business marketing is a follow up to "There is no one marketing thing that works". In that post I gave small business marketers the bad news that there is one marketing thing that works like the old yellow page ads used to. Well get ready for more bad news! If you would rather that the world go back to the way it used to be, then this may not be the post for you.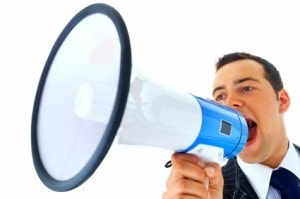 I LOVE the infomercial pitchmen! They are brilliant at separating you from your money with catchy taglines and REALLY strong call to actions. The best tagline I ever heard was "set it and forget it". This was for a product that cooked an entire meal for you using one appliance and the salesman had the audience chant that over and over during the commercial.
Neato kitchen appliance notwithstanding, there is no set it and forget it for your small business marketing. Buying a website and blog, then ignoring it for a year will not get you top google rankings. Just setting up a business Fan Page will not grow your sales by thousands. BUT worse than that even, learning to use Facebook or Twitter will not carry you over then next 10 years of marketing.
If you had asked about the biggest social networking site a couple of years ago you would have been talking about MySpace, which has now fallen off the face of the earth marketing-wise in favor of Facebook and Twitter. If you built a state-of-the-art website 3 years ago, you may be surprised to find that an affordable blog may be the best way to drive traffic to your sales page.
Nothing stays still and if you are thinking that you can just "set and forget" your small business marketing, you may find yourself losing ground fast!