Small business marketing magic is a lie! There is no get rich quick scheme that can grow you a sustainable, ongoing marketing plan. Having a good marketing plan that feeds into your Small Business Lead Generating Sales Funnel, is hard work and not something that you should expect overnight.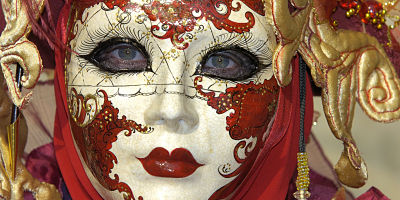 Facebook Business Page Lies
Yesterday I was working away diligently and got a call. It looked like one of my client's numbers so I answered. A lady wanted to know if we sold Facebook fans. I asked her if she wanted us to help her grow her page with real people and she said no, that she wanted to know about getting 10,000 likes right away. Sigh. We have clients who have paid some money (eighty-nine bucks) for 1,000 likes. They got about 400 total new likes and honestly, they were not real Facebook people. They were profiles that were auto-set up with a photo and very limited info. They had no friends, they had no updates, basically they were just one like from someone who would never share your page, comment or care about what you do.
I cannot see any way that having 10 or 10,000 fake fans will help anyone grow and told her so. She then brought up the fact that there were LOTS of companies selling this so it must be real! I told her that I would love to lose 15 pounds a week and that there are lots of companies selling that also. Doesn't make it so!
Social Media Marketing Will Result In Immediate Sales
Small Biz owners are always surprised when we tell them that social media will not be likely to get them SALES in the first month. The first month of getting your social media and internet empire set up is a building process. It involves building a Facebook business page, branding your Twitter and YouTube channels, making videos or writing blog posts. All of these things are vital to showing the world that your company has a strong online presence.
So, does that mean sales will start flooding in once you have your empire set up? Nope. Sorry to be the bearer of more bad news BUT, social media is a great channel for getting people interested, doing networking and talking about your business in a way that will spark an interest in what you do. No matter what the hype is, Facebook will not sell a million of your products if they do not sell at that rate in the open market. What it WILL do is act as a great source of leads, leads that have to be nurtured and grown, just like you would in the real world.
Many times I hear that people don't want to spend all that time talking to people online. I think they want people to call and say, "give me 10 of those widgets". The best way to think about social media is to equate it to real life networking. If you have ever gone to a networking event and had someone chew your ear off about how great their product is, that will give you an idea of how some people come across online. The SOCIAL in social media means that you will have to talk with them (either through messaging or emails) before they are going to want to call and place an order.
You Can "Go Viral" And Your Business Will Explode
I wrote a post the other day about Trying To Go Viral With Your YouTube videos. Some of the data that I found was astounding like only 80,000 hits on a video that had Eminem, a commercial on the superbowl and a cost of 9 million dollars. That is a REALLY high cost per hit.
Going viral online is like getting on the Oprah Show. We ALL dream about producing something that is so brilliant that everyone wants to share it and we can get rich and retire to Aruba. The fact is, Oprah rarely features companies on her show and going viral mostly involves people, pets or kids doing something funny and non-commercial.
It is much better to try and capture a target like "going viral to people who want to buy or sell a house in the Stratford Lakes subdivision". Not going to be a lot of people, but are going to be people people who are interested in working with you! For a pizza shop, going viral nationally will not do all that much to increase business, but if you can get videos of the neighborhood kids enjoying your pies, they may share them with their friends who can comfortably reach your business by car or on foot.
So, there are three small business marketing magic myths busted! Really, all it takes is hard work and time to promote your business. Not sexy but the truth!
PS – Next post is going to bust the loch ness monster, yetis and the fat guy in the big red suit wide open!
(Visited 22 times, 1 visits today)