Small business marketing is fun for those of us who are of sound hunter stock…we head on out there into the fray with our clubs and bring back a new client. Hmmmm, works good, but what about tomorrow? Head on out there and doink another customer?
Sound small business marketing (the kind that has a steady stream of new prospects, suspects and customers streaming through your door) requires that you have something in place to help you get more focused and know what a win looks like! Now, for all you marketing farmers out there (you know who you are, you are doing your calls, making your contacts and growing your lists), this may seem simple, but for us hunters…we need a GOAL, a CHALLENGE and a reason to be less reactive and more proactive about our marketing!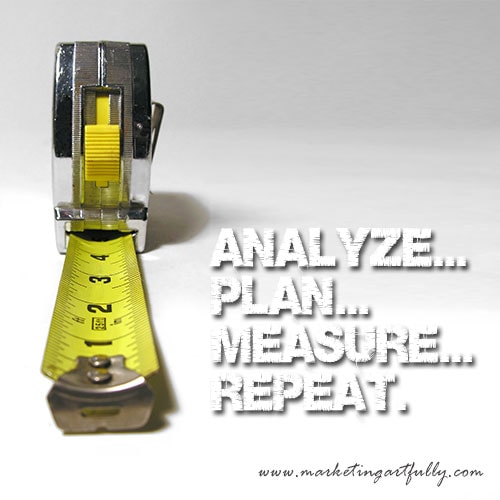 I was listening to a real estate coaching video yesterday by a good friend, John Dietz, about goal setting. LOVE his, "how can you hit a goal that you don't have?" AND his track activities ideas! Thought it would be GREAT for you to hear this from someone besides me…:) Go ahead, watch, I will be here when you get back!
So now you know that smart, successful, impatient, aggressive people like John and I have learned that even though you are a hunter, you can have big wins with specific goals! Long story short, let's get to the meat…too late I know…:)
How To Win At Small Business Marketing
To win at small business marketing is easy. Figure out your target customer, find some of them, let them know about your company, your products, your services, get them to buy and provide an AMAZING experience. YAY! We are done here and making gagillions of dollars.
Oh, not making the big money yet? OR were making the big coin but now that train is left the station and you are not sure quite what to do? Let's look at how get started with a PLAN! I KNOW, we entrepreneurial types like to keep it loose and fly by the seats of our pants, BUT seriously, if we want to make the BIG (consistent) bucks, we need to get something together to let us win.
Analyze
This is harder if you are brand new, but if you are an old dog like me, you can take a peek at what you already have that you can work with. You can see what is working now (even if only a little bit) and what you can work with in the future. My besty the Colorado Connector and I coined a phrase, KISS (keep it strategically simple). I am NOT talking here about finding something new, doing a new website, finding a new product. This is all about looking at what you have and seeing if there is anything there to work with.
For me, I like to see the low hanging fruit like the fact that I rank well on the Google for certain keywords like Realtor and Entrepreneur Marketing, Customer Demographics, etc. One of my goals is to keep those little suckers churning out website hits so I can get people in my database and sell them something down the line!
Another thing I have is a great Twitter following….I just started using a premium plugin (Social Metrics Pro) to track my twitter, facebook, pinterest and stumble upon links. The funny thing is that just analyzing how I am doing is making my numbers go up, even before having a plan!
Look at what you have now and start thinking about whether there is any low hanging fruit you can use. Do you have a YouTube channel, an email list, a radio show? DO NOT at this point start anything new, just look at what you have now and see if you think it can work better.
Plan
Okay, now we need to plan our marketing strategy. Like John said, we are going to look at activities we can do rather than setting giant, unrealistic sales goals with no basis in fact.
Some of the activities that I put numbers to are below. The way I do this is to make a little form, starting with writing it down on a piece of paper and then figure out what I am going to do each and every month for the next three months. For me, I am going to focus on growing my social media marketing company leads and doing more affiliate sales of products that I believe in.
These are all in NUMBER OF….
Social media postings
Blog comments
Blog posts
Emails
Adds to the database
Speaking events
Phone calls
Mail pieces
Webinars
Videos
These are in no particular order of importance, just some of the things that I do and track on a monthly basis.
Measure
Your first measurement of how well it worked is did you do what you said you would, every thing, every week. I think that there is a lot of talk out there about how you can't get everything done, how you have to make choices, etc. For me, the choice is clear, I do what I say I am going to do. Whether I tell you something or whether it is for me and my business, if I write it down, it gets done. Do not fall into the trap of taking the easy way out and and whining about how you just couldn't do it. If it takes until midnight, working weekends and evenings to succeed, do this for three months and know that for the rest of your time in business you will have the benefit of this surge.
just as a heads up, I am being this harsh because if you do it for a week or two, it gets easier, takes less time and becomes a habit that will make you more money, BUT for the first little bit it will suck bad and you need to be committed to the crappy times so you can get better!
Next check and see if you accomplished anything specific. Did you add people to your database? This is now a true basis for setting goals for the NEXT three months! If you added 100 people to your database with a surge, add ten percent and make your next goal to add 110 to your database (you didn't think that we were going to let these numbers go DOWN did you..:) Got 100 video views, figure out how to get 110 next quarter. Sell a product, plan to sell two the next time!
Repeat
If you are down here, you are at least buying into this enough to take a flyer with me. Spend three months doing this and then come back and tell me how it goes. I PROMISE that it feels GREAT when you accomplish what you said you would do. I PROMISE it feels great when you add more customers to your life. I PROMISE that if you do this in a committed way, it will become old hat and not hard anymore.
The next time you will have the ability to track your goals against what happened this time. You will be able to see progress. If you are a chart kind of kid, you will see lines heading up instead of down! All things that us hunter types thrive on…WINNING!!! Now get out there and do some marketing!!!