Small business marketing, sigh. In the past it was easy, take out a yellow page ad and you were done. Well times they have changed and small business marketing is now a million moving parts that all have to be working together to make a whole campaign.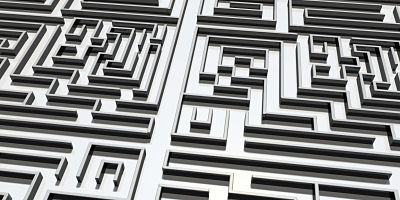 We talk to our clients every day and they are grouchy that they have make videos and answer online questions and basically be available to their potential customers who have not even said they are willing to buy yet, they are just exploring their options.
In this day of always on internet (remember when you had to log in and out and only got 1 hour a day), consumers are researching your company or product extensively before they are willing to give you their hard earned money. They are checking to see if you have good reviews on Yelp, seeing what your Facebook page looks like and if you talk there. Some like Twitter and tweet you first to see if you are a real person. I know what you are thinking, GIVE ME A BREAK, who has time for all that sillyness, I just want to run my business and make some money.
Here are two of the small business marketing quotes that we have heard since YESTERDAY
"She found us through an ad and went to the site and found Facebook there…. Don't know why in the world she didn't just call in the first place."
we have a listing that would like to list with us but they do not find us on internet searches when entering XXX luxury or XXX waterfront etc.
These types of things come through every day. A customer of ours who doesn't understand that the lady is not going to buy ANYTHING before vetting it on the Facebook. A realtor who doesn't like the internet or blogs and who never saw the benefit of ranking well for keywords, until every other client asked why they didn't show up in Google.
Unfortunately, if you are going to be in business in this day and age, you HAVE to be fluent in small business marketing online. Every day you are not out there, you are falling behind and may never catch up.
Small Business Marketing Solutions
So all the doom and gloom, what is a business person to do? Here are my top tips for getting started.
If you are OK at using the internet yourself, start taking classes to find out what you should be doing and then start small and do something everyday. I have a membership site that can help with your DIY Small Business Marketing efforts.
If you truly have a very small marketing budget and no computer skills what-so-ever, find a kid. They grew up on this and are technically savvy about how to use the systems. The problem with hiring a child is that they have no marketing knowledge and could hurt more than help your efforts.
If you have any kind of marketing budget at all, it is worth hiring a professional marketing company like us to do your marketing for you! I KNOW most yellow page ads cost about $800 a month, for that you could have a really good running start to a small business marketing online empire!
I am sorry to be the bearer of bad news, but this is just how it is and only going to get worse going forward. We didn't mention QR codes, mobile or any of the other things on the horizon that you are going to have to master along with all the "normal" things we have to do small business marketing wise today. My best suggestion to the small business owner who wants to stay in business is to start today!