So today I am working on small business marketing plans for some of our clients. While I love the thrill of coming up with new ideas, the most important part to assuring success to have a rock solid, laid out, step-by-step plan!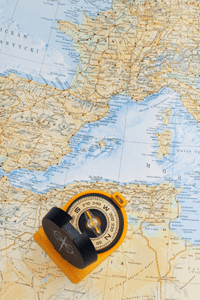 I am a student of time management and goal setting who uses tools everyday to make my life a little easier (I help my coaching clients with this too!). That having been said, I spend a lot of time watching other people work and it generally looks like this:
Get up sometime, have some coffee, check some emails….SHIT, there are problems
Put out a fire, stress, run late for a meeting…SHIT, I don't have everything ready
Duck into the meeting, event or appointment, apologize for being late, apologize for not having all your stuff
Rush out, get to the office, check your voicemail….SHIT, there are problems
Etc, Etc, Etc
Instead of that, what if you had a plan for your entire business and knew every morning what the most important things were overall. These could be getting speaking events if you are a speaker, geting listings if you are a Realtor, selling product if you are in direct sales, lead generating if you are a sales person. I KNOW, sounds simple right? BUT if you think about your number one, most important job for your business, I would be willing to bet you do that MUCH less often than you think you do!
Everyday something will come up that will try to knock you off your goals. Problems, opportunities, shiney squirrels and all kinds of things are much more interesting than putting your nose to the wheel and grinding out what you need to do to succeed.
Soooo…. here is my hope for you today:
Start work everyday at the same time
If you work at home, get dressed, no jammies!
Write down the three most important things to do today BEFORE you do anything else
Have daily things you have to get done BEFORE you do anything else (blogging, social media, send personal notes, make phone calls)
THEN check your emails or voicemails! If there is something you can do in 2 minutes or less, do that, if it will take more of your time or soul, put it on the list of your todos AFTER your three important things
Get to work!
Okay, we didn't even touch your calendar, but that is a post for another day!
If you are serious about your business and sales, you HAVE to have a plan EVERY day to stay on track and get ahead. I KNOW, your business is different. You have emergencies that you have to deal with immediately OR you HAVE to be available 24/7 OR you can't have a calendar and a schedule because every day is different OR you are too busy to make a plan.
I hate to tell you this but that is everyone's life. You are not different…you are just making excuses. So, vow today to start putting yourself and your business goals first and everything else will fall into place!
I KNOW, the dream of owning your own business was to be free as a little birdy, but I have to say, if you schedule and plan and stick to it, you are MUCH more free, guilt free, time free and stress free than if you are chasing your tail and running around and around after every shiney squirrel that comes along!!!