Small business marketing can be super fun and totally overwhelming. Every once in a while I like to throw down the gauntlet with some small business marketing goal numbers so that my peeps have something to shoot for!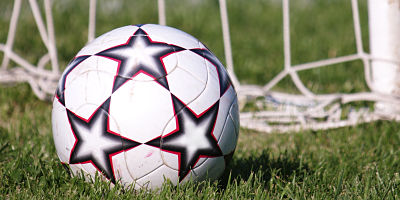 Those of you who have been readers for a while know that about once every six months I post a post with suggested tasks and arbitrary suggested goals! If you do even a couple of these things you will notice a change in your online success!
Stake your claim to audacious keywords!
When I started blogging for Marketing Artfully, I picked three keywords to shoot for based on my targeted clients, entrepreneur marketing, realtor marketing and small business marketing. Through repeated use of these terms in my titles and content of posts, MA ranks pretty well for some competitive keywords.
So now I have a secret for you! If you use the google buzz more and get friends through google, your site will show up on their search results ABOVE all the other regular search terms and google will put some recommendations below also based on the fact that you are "friends" on buzz or your profile.
Small Business Marketing Goal – select some keywords that you think are out of reach and make it a goal to write about them once a week for a year. Yes I said a year. If you think that you are going to write one blog post and take over a competitive search term, you my friend are sadly mistaken. If you think you are going to write one post and stay on top for the next 5 years, again no go. Search these days is more dynamic than ever and targeting keywords in your blogging, tweeting and facebook notes will make a huge difference in your results.
Do more email marketing
Email marketing is a pain in the rear. You have to write an email, then do your links, make sure it is pretty and THEN as soon as you hit send you notice that there is a typo on the first line….noooooo. Okay, that is pretty melodramatic but we all feel stress when we are going to send out something to our entire client base. Some people like accountants, bookkeepers and mortgage pros count on being correct more than, say marketers, so they SHOULD have someone else take a once over with a critical eye.
That having been said, if you send out 3 perfect newsletters per year while your competition is sending out one a week, who do you think will win that game AND do you think your mailing list will notice that you send "perfect" newsletters? Most people do not have time to critique your stuff and the ones who do are no loss. I can tell you in all sincerity, if you have a typo, SOMEONE will let you know! Thank them and then sell to them while you have them on the phone!
Small Business Marketing Goal – Set a schedule for yourself on how often you are going to send out a newsletter. Really. Then do it. Do not "try" to send it once a month and then skip. Do not "try" to send it once a week. Yoda says, "do or do not, there is no try". If you make a commitment to sending out a newsletter twice a month instead once a month, your sales will go up. Sooo if you are not sending one at all, sign up for a service like Constant Contact and get started today. If you are already doing one (sporatically) make it a priority.
Figure out how to make video more a part of your marketing
Video marketing is going to be huge and just one more way to get your message out there. If you have a well written post and plop a video in there with your voice and some personality, you have made both the search engines AND humans happy! I KNOW that every one of you have watched a video online so you can not say that it is stupid and just ignore it.
So how do you do video? Buy a flip camera today. It is about $150 bucks and super easy to use. If you do not have $150 buck today, get the enhanced jingproject.com videos to do screen captures for $15 a year. If you do not have $15 to make a huge impact on your business, consider doing something else! Harsh? YES. But I see too many small business owners worrying about pennies when they should be worrying about how to dominate their market niche.
Small business marketing goal – If you know how to do video, do one each week or month. Post it to youtube.com with a link back to your HUB site. Share it on Facebook. If you do not know how to do video, do a search on youtube.com for how to do Jings and do one today. EVERYONE is intimidated when they do not know how to do something well. Your first videos will be HORRIBLE but as you do more they WILL get better!
Okay this is getting long so I am going to talk about the rest of my small business marketing goal suggestions tomorrow. For now pick just one of these ideas and implement it. Start now.