Small business marketing burnout and failure is not EXACTLY the most uplifting topic ever, but I think it is important to talk about the fact that NO ONE gets everything done and what steps we can take to do better.
W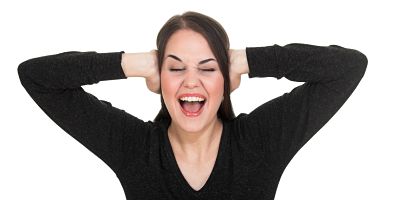 hen I get frustrated with MY small business marketing I feel like a 10 year old kid who just wants to put her head under the covers and just MAKE IT ALL GO AWAY! Very mature I know, but it is what it is.
So let us talk about small business marketing failure first
I have failed miserably and gloriously at some of my marketing efforts (the mid 2000's spammy email list debacle comes to mind first). The thing to remember though is that I have TRIED lots of marketing things too and some of them have succeeded.
I know that there are some things I do better at than others marketing-wise. I am TERRIBLE phone caller, sigh. I wish that was not so, but making a marketing plan that drives people to pick up the phone and call me is money flushed down the drain.
I know that I like doing online marketing and that I can measure the results with google analytics SOOO I do more online marketing and plump up the places that send me traffic.
Take a look at your marketing that is failing and either fix it OR ditch it. DO NOT spend one more dime on marketing that is not working without a plan!
Small business marketing burnout
I have a list of HUNDREDS of things I should be doing right now that I am not, which also makes me feel like a failure. When I get to this point, two things HAVE to happen:
I have to make my list smaller. I do not know anyone who has ever gotten through their whole list of things to do, it is just not possible SOOOO I need to make a smaller list. There is not enough time in the day to do everything so there have to be fewer things.
I have to focus my list. Take out your list of things to do or if they are in your head write them down now. Now look at them realistically (I HATE this part). How much can you actually do today…next week…this year. Which ones will drive money to your bank account soon? Do those first, even if they are the hardest or the ones that you do not know how to do!
What if you fall off the wagon?
So you are cruising along doing your marketing and then work happens. You do not post to your blog for two weeks, you do not email your list for a month, you do not send your quarterly newsletter, you stop calling your customers. ARGGGG
First off, they probably did not notice since work is happening to them too! And Second off, just start doing it again today. No apologies, no long winded explanations, just get back out there and start all over again. One day at a time baby, one day at a time.
I am going to be doing my two hour small business marketing consults for $100 until June first when the price will be going up to $250. If you would like to get on calendar to talk, email me soon (tara@marketingartfully.com) to save your place.