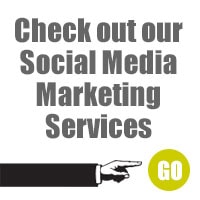 Looking to outsource your social media marketing services to an affordable and reputable Marketing company with over 15 years of online experience? We have worked with hundreds of small business owners like you to make the most out of your website, social media and SEO marketing dollars.
Some of the marketing areas that we cover include:
Perfect Client Targeting – If you don't know EXACTLY who you are marketing to, you can't get the results you want! The process starts with a comprehensive marketing drilldown meeting to make sure we are on the same page as you are, ensuring that our efforts match your intended outcomes.
Social Sites Setup (Branding) – the next step is to build out your internet empire, including branding and graphic design. It is vital that your social sites maintain a consistent brand image and message across the various channels.
SEO – Search engine optimization is not just for websites anymore. We research the keywords that are most important to your company and make sure to incorporate them into all we do, including profile setup and posting.
Content Curation – All content shared by you does not have to be produced by you. We have a research team that will find and schedule relevant content from approved sources that we can include in your marketing and posting mix.
Content Creation – That said, content is a cornerstone of social media. We create blog posts, graphic images and other branded content that can be used on blogs, Pinterest, Facebook and other social media outlets.
Social Media Posting – Consistency is key with social media marketing. Our "elves" post for you on either a daily or weekly basis, ensuring that when a prospect or customer checks out your social media site they are current and relevant.
Social Media Monitoring – All the social media sites encourage communication, both publicly and behind the scenes through messaging. We will monitor those communications and respond either with "stock" answers you supply or by notifying you of the messages and facilitating the return communications.
Want to find out more about our social media marketing services? Either request a quote (a real live person will get back with you!) or check out our Social Media Marketing for Small Business email course which will walk you through how social works and how small business is using it effectively today.Thank you for checking out our small business marketing services!
If you have any quick questions about our services, please give us a call today…(727) 415-9165