I am a small business internet marketing kind of gal. Notice the small business part? While I try to keep my posts non-techy so that my peeps can implement most of the concepts themselves, this RSS Feeds post is going to be a little technical BUT worth reading if you want free traffic to your blog, facebook or videos sites!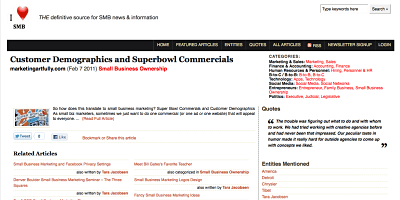 What Do Search Engines Do
Before we get too technical, lets talk about search engines and what their job is. Search engines are constantly looking for new information to show humans who have used keywords to do searches. So, if you do a search for "big screen tvs", search engines will provide you with a variety of sites, some with reviews, some with sales and some with research data. They will do their best to provide a variety of content so that the human who is searching finds what they are looking for, be it a news story, blog post, picture, press release or any other manner of information.
Additionally, search engines have algorithms that allow them to know that when you type "superbowl" you really mean "super bowl", that big football game played at the end of the season. They can also know that humans search for "cold remedies" when they really want to know about "sore throats". Our language is diverse and keeps the google on its toes.
Small Business Internet Marketing – RSS Feeds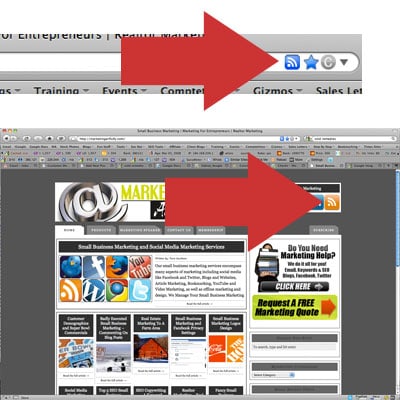 So what are RSS Feeds and what do they have to do with search engines and content? RSS Feeds are technically "Really Simple Syndication" feeds that PUSH content you have developed to other places such as blogs, twitter and other aggregator websites who need to have LOTS of content. There are couple of ways to find these feeds, (1) if you are using the Firefox web browser they appear in the address bar as blue icon or (2) you can look around the page and see if you can find an orange icon that indicates an RSS feed is available.
As a small business marketer you can use these feeds for a number of different things like auto-publishing to your Twitter account or posting to your Facebook page, but today we are talking about the magic of other people using YOUR feeds to produce content for THEIR site.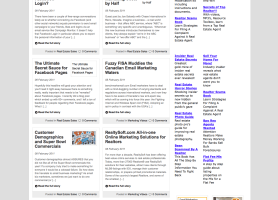 The picture above shows a screen capture of someone who took my blog post about Superbowl Demographics and posted it on his website. This site did a REALLY nice job of it, pulling quotes, recognizing me as the author and adding backlinks to my blog. See HIS post here. It is safe to assume that he has taken my RSS feed and is using it to publish content on his blog. The picture down here is another site that publishes my content, RealtorYou.com. They pull my posts and put them onto their pages, adding backlinks to my recent posts although they are not as good at crediting me as the author of the content.
So why would these people take my posts and publish them on their sites? I am trying to rank for certain keywords like realtor marketing, small business marketing and entrepreneur marketing. The RealtorYou.com site seems to be trying to rank for "internet marketing for Real Estate Agents". Search engines DO put a lot weight on having the exact keywords people search for BUT they also add up different bits to make a whole. In this case it seems that RealtorYou.com is hoping that my Realtor Marketing articles, plus the work that they do will get them to the top of the search engines for the search term "internet marketing for Real Estate Agents".
Additionally, they are running google adwords down the right side of the page so they get a little bit of money anytime someone clicks on one of those links. For all we know the whole site is nothing but aggregated feeds that they never have to do any work to update and which may pull them in a ton of money.
What are pingbacks?
When you have a blog, often you will get a message from your blog that you have a pingback. A pingback means that someone has published your content on their site with a link back to your blog. It is VERY nice and you should ALWAYS approve it unless the site publishing it is a "bad neighborhood" like porn, pharmaceuticals or gambling sites.
So what does that mean for small business internet marketing?
Is this post going to explain EVERYTHING about RSS feeds and how they help your small business internet marketing efforts, no. Is it going to tell you about everything that you need to do to get your feeds recognized so that complete strangers publish your content on their sites, no. As small business marketers, what I hope it does is open your eyes to why having a blog, Facebook or YouTube channel might be so important. As you publish content on these media which have an RSS feed, you never know who is going to pick it up and use it for SEO or to "plump" up THEIR content!
If you would like to find out how we help our clients use RSS feeds and other fun marketing items to grow their business, check out our Small Business Marketing Services!
Thanks to Richard Turcott for featuring my post in his RSS blog!