Small business internet marketing is not a sprint, it is a get rich slow scheme. As with anything that is important to your business, it takes time to build up a audience AND the skills to do the work. Here are a couple of the things that I do on a regular basis to market my company and the time it takes to do them!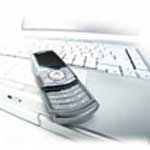 Write Blog Posts – this is the MOST important thing I do for my small business internet marketing efforts! When I write a post and publish it more people come to my website – DUH. I have a goal of 10,000 visits per month and the ONLY thing that will get me there is having new great content AND making sure that it is written correctly so that search engines can find it.
There are three types of blog posts I write:
Evergreen Blog Posts – These are meant to be information that will not get stale and which will help my small business owners no matter what happens with different platforms like facebook or wordpress. Some of my recent evergreen posts cover things like keyword research, naming your products and email marketing. While these things may change form from time to time, they are a part of doing business on the internet in our time. These posts can take between 1-2 hours and usually require a little research.
Current Information Posts – These are posts that cover a new product or tool that I think my readers would like. Generally I put some content there with a link to whatever I am talking about and these take only about 15 minutes to write. Now sometimes I put a video up on how to use them over at the Marketing Artfully membership site which adds another half hour or so.
My Opinion Posts – I think that I like these the best. This is one of those posts! Basically what I do is write about how I do my business or what I think about a topic that would be relevant to my readership. These posts take between 15 minutes for a shorty and half an hour for a long one like this.
Keep Track Of My Marketing "Stuff"

The next most important thing I do is make sure all of my marketing links, products and services are up to date. Things change in business and checking back regularly to make sure that your offerings reflect your current business is super important. Just this week I realized that an old post had a link to a service we no longer offer so I changed that link. I also saw that one of my profiles had old information and fixed that too. I HATE that I have to do this as I am no different than anyone else. I wish that I could just do everything once and have it be finished but that is not the real world and wishing for that does not help me or add to my success. I would say that once a month I take about an hour to look at different things and at least once a day I find something I can tweek and make better.
Promoting My Site
This is a biggie. I spend a lot of time each day doing something that will help drive traffic back to Marketing Artfully but all of it matters. Here are some things I do and timelines:
Speaking – I go out and talk to humans and let them know that there is a wealth of small business marketing on my site. This takes about 10 hours per week counting networking and teaching.
Bookmarking – This is a hoot! I was teaching class the other day and telling people to click the little link at the bottom of their blog posts to share them and get more traffic. Someone asked if I had to do that every time I posted and was horrified when I said yes. REALLY? It takes me exactly 6 minutes to bookmark to 10 websites like stumble upon, google, digg and more (I timed it today). Now it took me a couple of hours initially to get them set up but they drive hundreds of people to my site each month. Well worth the time it took!
Commenting on other blogs – HUH this takes about 15 minutes a day more or less. I have a bunch of blogs that get emailed to me or show up in my google reader so I don't have to look too hard for things to comment on AND I like learning about new things so this is pleasure for me to do.
Setting up incoming links – I make free websites that have links back to my blog and targeted keywords. I do not do this regularly enough but when I sit down to do it it takes a couple of hours to make multiple backlinks.
Email Marketing
I only send out a couple of emails a month so I would say this takes me two hours a month. Nothing sexy here, just making sure that I send great information to people who really want to read it.
Making Videos
This is one I think small business owners are afraid of! It takes me 10 minutes to make a video using jingproject.com and pop it up to youtube. It takes me 10 minutes to do a video with my flip camera and pop it up to youtube.
Now when I do the training videos for my membership site it takes about an hour a video since there are intro and editing and uploading BUT that is only for people who are doing fancy-schmancy training. Most of the time I opt for down and dirty with great information and more of it than I could do if each video was a work of art.
Well I hope that helps – this post is running to just over a thousand words, took me about a half an hour to write and I actually enjoyed knowing that some small business owners would benefit from knowing how little time it takes to succeed online!
PS – I was prompted to write this post because I got an email in my inbox that said "How I Made $54,281 in 90 Minutes By Doing This One Thing" which implied that if I bought his product that I could make 54K with no work and with no effort!!!