Having a small business marketing focus is the one thing that will increase your chances for success dramatically! The business owners and entrepreneurs who are clear about their products and services will succeed every time over someone with a great idea but no goals.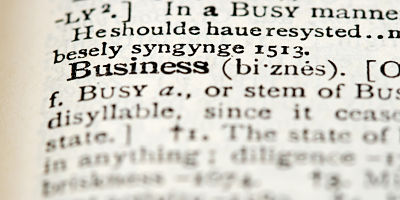 One of my buddys, Dunedin Realtor Deborah Ward, posted this Brian Tracy quote on Facebook today, "Every great achievement of humankind has been preceded by a long period of hard, concentrated work until the job was done. Your ability to select your most important task, to begin it, and then to concentrate on it single-mindedly until it is complete is the key to high levels of performance and personal productivity."
Brian Tracy is one of my idols. Whenever I get a bit off track, I make sure to listen to a bit of his no-nonsense, shut up and do it, advice. This advice applies both to day-to-day tasks as well as the overall focus of your business.
What is your product or service?
I cannot believe how many small business owners are not laser focused on what they sell. If they have a shop or storefront, other non-focused items creep in. If they are a services based company, many times they will accept a one off client that will suck the life out of their time and resources.
When I first sit down with a client to do a marketing consult, I ask what their company is selling. Usually I will get a long winded story about what is going on now, what they tried in the past, what failed and some excuses for why they are not more focused right now.
In my business I sell speaking (workshops and paid gigs), information products like my membership site and affiliate products for other people and I also have monthly clients. That is it.
If you cannot state in one sentence EXACTLY what you are selling, stop everything right now and figure that out. You cannot have more than three things because with more, you are not able to focus on anything.
How to implement your marketing focus
Next you need to make sure that you doing something for each of those things every day. Put it in your calendar and check it off when you complete it, every day. Make sure it is either providing a third of your income or a third of your leads.
I KNOW – you are busy working on your work. You do not have time to pay attention to your core goals and income every single day. REALLY? If you are not laser focused on what you should be doing, I can guarantee that at least some of what you are so busy on is not core to your success.
Ignore everything else
If you know exactly what you are selling, you can ignore everything else. When you see a new opportunity, make sure that you ask yourself if it is in line with what you say your business is about. EVEN if it seems like it will just take a couple of minutes away from what you are doing now. EVEN if it seems like it would be a perfect fit for your current customer base. DO NOT DO IT!
Some hard truths
If you feel even a little uncomfortable right now, there is a good chance that you are not as rock solid sure of your company's goals, products or services. If you think I am stupid and you are never going to read anything I write again, you may like the fun of chasing shiney new things, rather than putting your head down and working towards a goal for at least 6 months at a time.
Even if you never come back here, do me a favor. Write down the three things your business does or sells. Put it up on the bulletin board in front of you and every time you see something new come along, see if it EXACTLY matches on of those three things. If not, just say no!
If you have a small business or entrepreneur marketing focus success story, please share it here with a link to your site!!!
I am having a sale on my $250 marketing consult! For the month of August only, you can get a two hour "meeting" for just $100. I put this out to my newsletter list last month and three small business owners and entrepreneurs are now on track and ready to go! If you would like to find out more, give me a call at 727-415-9165!