Setting Goals for 2012 | Small Business Marketing – As a small business marketing expert, I am asked all the time about what to do and THEN am asked how the heck they are going to find the time to accomplish all of those goals. I find that having written goals and calendaring them is the only way to win!
So we are going to talk about how to find and focus on your goals, then how to implement them day to day on a consistent basis!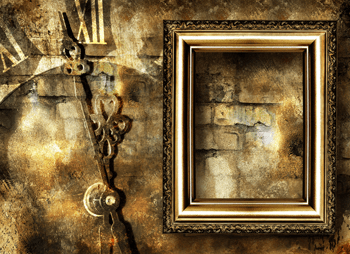 I LOVE the picture in this post because it is EXACTLY how you should start.
Think of everything you have to do, all your todo lists and everything else and put them in a drawer. I do not have hard numbers to throw around, but I know at least 50% of my HUGE tasks lists never get implemented. Either I do the item and forget that it is done, it expires a sad death because it wasn't done in time to be effective or other things are more important. So I recommend turning everything upside down and figuring out what you like to do and what makes you money FIRST!
Here is a Small Business Marketing Productivity Form 3 Squares I send out to people who are members of my community (you can sign up on the home page if you are not already getting great stuff like this in your inbox!) Basically, you need to put your three main business focuses in the three squares and the figure out your tasks based on what you have said are your goals, instead of using the "what fire should I put out today" approach.
Picking the top three things that matter most to your business each day makes sure you stay on track! I consider and then write down what I have to do today and then make sure they get done. Sounds easy but I am busy like everyone else and things pop up which try to distract me. Having those in front of me makes a HUGE difference!
One thing for my long term goals. I follow that nice Brian Tracy and he says that if you do not have written goals, you just have dreams. It is great to write down your long term goals, but if you do not do something EVERY DAY (big or tiny) to move towards them, then you are never going to get there. Seriously, there are ALWAYS things that pop up which will see more important than something that is 3 years away. Stop putting your important things last and work on them daily.
Okay, so now I know what is important to my business and what my long term and short term goals are. So how do I get there from here? GRIND IT OUT!
If you are looking for some magic bullet that will make work less, well worky, this is not the place for you. I get a lot done because I am willing to plan and then execute against that plan, grinding away every day. So here are my daily tasks for Marketing Artfully for the first 3 months of 2012! Feel free to add them to your todos or make up your own BUT you have to have specific numbers attached or life will get in the way!
Daily Goals
facebook, comment or post
twitter, comment or post
linkedin, comment or post
google+, comment or post
haro.com email to see if someone needs an expert or speaker
answer all emails twice a day (no rollovers, schedule, answer or evernote!)
schedule speaking events or client meetings
print all materials needed
do one thing for social media marketing
do one thing for small business marketing coaching
do one thing for speaking
note: the checking social media takes about 15 minutes (I set a 20 minute timer and that is all I get), the bottom three are my three squares so I have to do something every day, emails overwhelm me so I am going to have a policy of one-touching them!
Weekly Goals
write three blog posts a week for Marketing Artfully
client blog posts
back up the spreadsheet
comment on 10 blog posts (for backlinks)
2 in person events (speaking, networking, classes)
Monthly Goals
client marketing plans
videos for clients
check bank account
So how does this work in the "real world"? I calendar EVERYTHING! I have a wonderful assistant who schedules things for me BUT she can't if I don't have things in there so I am super vigilant.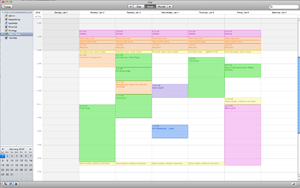 I will tell you now, once you put all your "must dos" on your calendar, it starts to look like there won't be time for anything else. Here is where you have to GET REAL! If you have things that have to get done, and having them on your calendar makes you overwhelmed, maybe you have too many must dos!
Seriously, whether or not you acknowledge them, these things still take time up from your week, whether you calendar them or NOT. This is how we get so overwhelmed. So you have a couple of choices:
Tighten up your goals even more so there is time to accomplish at least most of your tasks or…
Magically add more time to the day (okay, this one is a little snarky but true!)
What I tend to do is put time in the calendar for things I have to do and then move it around if my assistant needs to schedule something else (like a client call or appointment with a human). It is important to note that you cannot just delete the time (you still had it as important to your business, remember?). You just need to move it around to fit your actual schedule that week!
So, does this seem a little overwhelming? I have been finessing this plan over the course of about 5 years so starting today it WILL be overwhelming. That having been said, it is SO PRODUCTIVE and vital to your success that it is worthwhile taking the time TODAY to implement it!
If you would like to have some help with your goal setting for your small business, I have a special, one hour marketing consult where we will sit down with YOUR business and discuss EXACTLY what you should do. I have done HUNDREDS of these and have a model for what works and you WILL walk away with concrete goals for what to do! Check out the link or give me a call today (727-415-9165) to sign up or find out more!
Finally, I want to wish you all a happy and prosperous 2012, here's hoping that you get going goal setting for 2012 and that you small business marketing makes you many sales in the coming year!