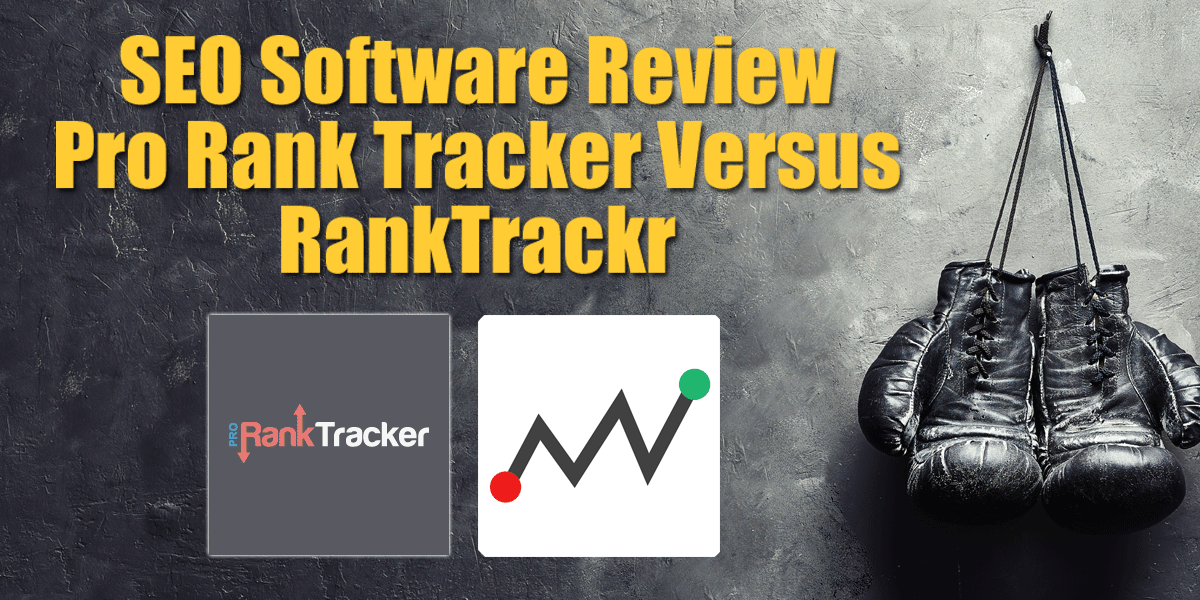 Today we are going to be talking about two different SEO software services that help you to track your keyword rankings on the search engines (and YouTube).
Affiliate Disclosure: Let's get this started right by saying at this time I am not affiliate for either of these software products, although I did receive a complimentary copy of the RankTrackr service. That said, opinions are (as always) long and my own!
Here are my takes on each of the services and what I like/dislike about each:
Pro Rank Tracker
I got this service a few months ago and have been using it to figure out which keywords I am ranking well for and which could use some work. I am getting ready to dive in and start doing even more so I will be changing things up a bit from my current setup, but still wanted to give you the highs and the lows of what I like!
Good:
I quite like the search volume sort feature that I can use to see which keywords have the highest volume on the regular report. This feature is missing on RankTrackr.

I also like the graphic nature of the email that they send daily. It makes it super easy to see what my keywords are doing at a glance.

Bad:
It is a bear trying to get keywords added and subtracted from the list. You can tell that this software is made by programmers who are more technologically advanced than yours truly. Setting up my keywords was the low point of using this software.
RankTrackr
http://ranktrackr.net/
I was asked to review this software (I think because I mentioned that I am keyword obsessed – guilty!) Having used both, I can say that I definitely like the RankTrackr service better overall, even without the search volume thingy that the Pro Rank Tracker has. Here are my goods and bads!
Good:
This little chart is my ALL TIME favorite bit…super easy to see where your keywords are going up or down

YouTube – At first I thought, what the heck will I do with YouTube rankings, but as I thought of it more, that is brilliant! I cannot speak to the use of this feature because I haven't used it yet, but I will be doing so going forward for sure!
White Label – If I was doing SEO officially for clients, it would be nice to have the reporting feature to send to them!
Adding Keywords – OMG, the ease of use to add keywords to this software is head and shoulders over the
Bad:
I do like knowing the search volume of the keywords so I will miss that, but having done this for years I can pretty much eyeball it.
Update: The nice folks over at RankTrackr (who are VERY helpful) said I just didn't know how to use it…:) It DOES have that feature and so becomes my absolute winner!
From the CEO…
1. RankTrackr in fact provides your with sortable data for search volume (global and local) – and it even allows you to customize the cells how you want to see the ranking data (you just have to click the pencil icon on the column and choose what you want to see in it)
2. Besides search volume, we provide additional data: number of indexed pages, cpc – cost per click on adwords (local and global) – to determine to profitability of keywords, and some more sortable data beside competitor comparison analysis, that can be selected.
So there you have it! I definitely like the RankTrackr better and will be using that one going forward. Please don't hesitate to leave a comment if you have any other questions!!!
Tara
(Visited 240 times, 1 visits today)