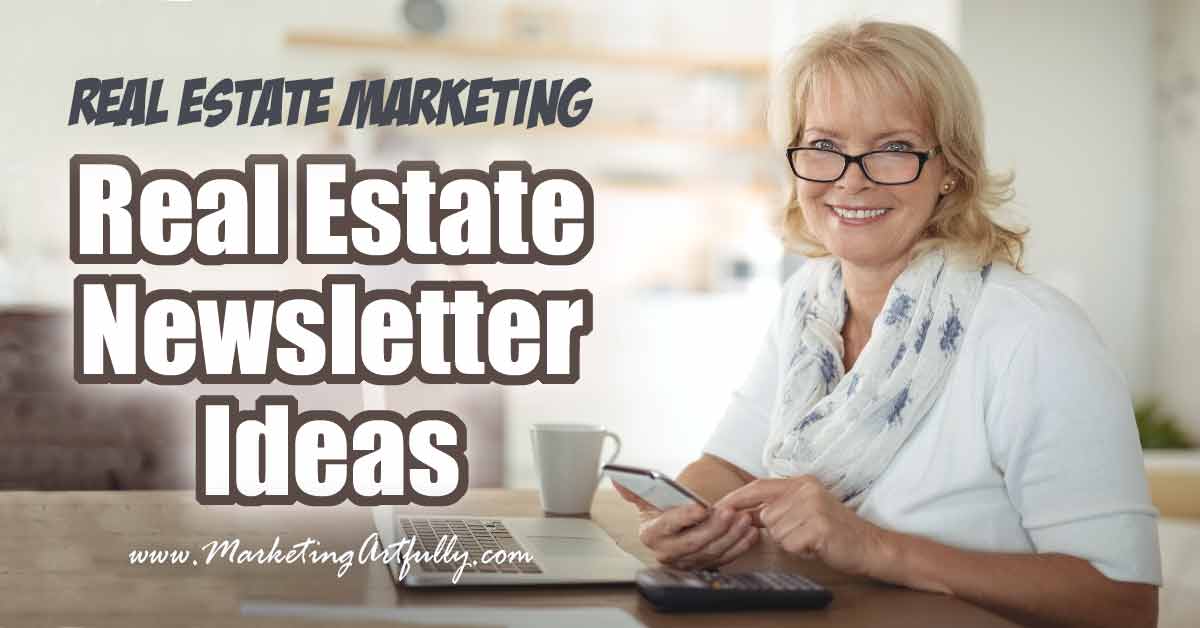 Because I help so many real estate agents with their marketing efforts, I KNOW that generating a monthly real estate newsletter can seem like an overwhelming task. Here are my best Real Estate Newsletter Ideas, in no particular order.
Real Estate Newsletter Ideas
Your Real Estate Newsletter should be a tool to talk with current, past and potential real estate clients. It is actually amazing that we can send an email or two a month and let everyone know we care and are thinking about them or to mail a newsletter into an entire neighborhood and in one fell swoop let everyone know you are a neighborhood expert.
Your Real Estate Agent Newsletter should contain…
Market statistics
If you are doing a market area it is fine to use MLS wide statistics. If you are farming a neighborhood, it would be best to chunk it down to just that area. You should also be sure to explain confusing terms like "absorption rate" in easy to understand english. A 10% absorption rate means that only 1 out of 10 homes are selling each month.
Listings
You should have listing ads in your newsletter. These should be listings be similar in price to the area you are mailing to OR a good move up price OR show that you are a luxury lister. If you do not have your own types of these listings, ask someone in your office if you can "borrow" theirs. Few listings agents will say that you cannot help to market one of their properties.
An informative article
This is a big one in addition to statistics for making your readers feel they got a value for their time. It can be about current local market trends, national real estate news, home related items like preparing for winter, what hurricane season means to your insurance needs or even house care tips.
A picture of the agent
This is one place that you can have something like a "Lori's Corner" and get your face out there!
There have been studies that show seeing someone's face in a picture gives humans the same feeling of pleasure that actually seeing someone does.
An article or ads from an outside vendor
Per RESPA you cannot charge for space in your newsletter BUT you can get compensated for the exact amount of space they use on a print document. So you could feature a mortgage lender on one panel of a three panel piece and charge him one-sixth of the total cost of the mailing.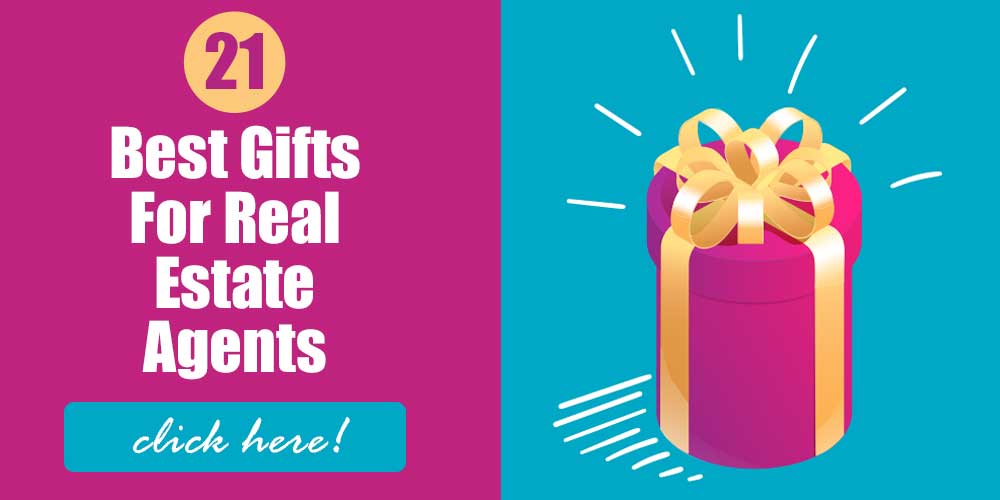 Make sure you take into account all the costs of the newsletter including labor time to put it together, time to copy and prepare it, copier costs, postage, cost of the list if you have to buy it, etc.
To make it even more on the up and up, I had him make the check out to USPS to purchase postage, rather than having it made out to me. Covered us both business wise!
Have a database!
A database of clients is an invaluable tool for printing labels or sending emails. If you are using Top Producer or Wise Agent then you have the ability to generate lists of physical or email addresses. Not only did I email my newsletter to my database, at least 4 times a year I would mail them a hard copy version. Over 5 years after leaving the business, I would bet that some of them are still floating around in desk drawers!