Real estate marketing has come a long way from carrying around a huge listing book on your buyer appointments. BUT is all of the new real estate marketing hype important and is social media REALLY necessary.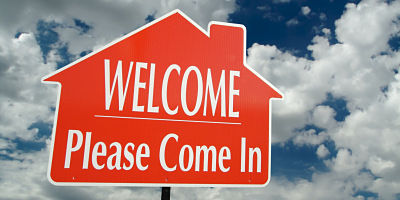 If you listen to the hype, every agent must now spend as much time marketing as I do (and I am a full time marketer!) They must be blogging, tweeting, friending, getting on foursquare, emailing and more every day. Well, in the interest of letting you guys off the hook, that is not true!
Let's take a reality check and talk about what you really must do to accomplish your profession…write contracts, show houses, attend listing appointments, attend closings. That sound about right? I have been areal estate agent so I know what it takes to make money and not one of those things involve learning new technologies.
The sound of silence I am hearing from my fellow real estate marketing experts is overwhelming and if you are areal estate agent who wants to convince yourself that you are okay with not ever marketing again, stop here and you can feel vindicated.
The wonderful San Diego real estate agent, Kris Berg, wrote an article today about whether social media marketing is bad business for Realtors. I agree with most of what she said BUT have a different viewpoint of the success.
I have talked to real estate agents this month who have gotten listings through postcards, had come list me's because of a blog post and one who does about 98 percent of her lead generating through blogging. I DO think that marketing works and that any agent who wants to stick their head in the sand and rely solely on prospecting or calling their sphere is a little naive.
That having been said, if you are a real estate agent I think you fall into 3 different categories…let me know what you guys think!
New Agetns or Agents in transition in this new market – If you do not have a bunch of listings or buyers in the car, your ONLY full time job as a real estate agent is to get more of one or the other. I have seen agents who do not currently have a buyer and only have a couple of listings tell me they are working full time – doing what? If you have more time than money it is SO worth your time to learn how to use all of the social networks, set up your blog, mack out your company site, set up your emails, and generally get your house in order. I suggest doing this at open houses where you COULD get a client but that is up to you.
Seasoned agents or Technophobes with no clients or computer skills – In this day and age, if you refuse to learn the computer, you are falling further behind every day. It is not cute to see an agent who cannot even check her email or send a pdf for signatures. Today's savvy buyers and sellers generally expect an agent to be proficient at the basics at least, so get out there and try some new stuff. If you don't know how to do anything, hire the front desk person to teach you an hour a week. If you are truly that clueless though, the time it would take you to set up everything is lost time. Hire someone to set up your empire and then focus on learning to use it and grow your social networks until…
If you are a successful agent with buyers and sellers then your time should be spent with buyers in the car, on listing appointments (well you get the drift). If you like doing techy things, do them when you have time. My buddy Deb Ward loves tinkering BUT has people to load her listings and do her marketing tasks so that she can be doing Realtor work. I work with two other successful agents who know where their time is best spent so I take care of getting their "stuff" set up and updated, with anything they do as just gravy. We have made blogs for a bunch of Realtors, since learning to set them up has no value to them, while producing content is fun for them.
Today's agent can feel like they are failing all of the time. If they are busy, the stress of dragging those properties, kicking and screaming, to the closing table is huge. If they are not busy, they feel like they should be doing more real estate marketing, most times they just don't know what or how. Guys, give yourself a break! Whatever you are doing is fine, just remember to keep adding to that everyday and you will get there!!!
If you would like to find out more about our DIY Real Estate Marketing or our Marketing Maintenance for Realtors plan, please give me a call!