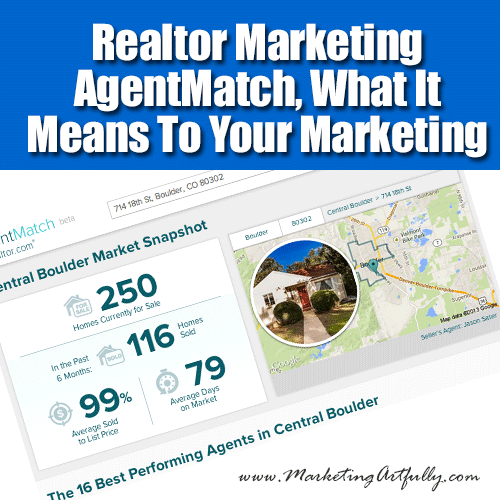 This is a post about "Who moved my cheese", the fact that everything changes and that you CAN win at any game in which you know the rules!
So Realtor.com rolled out AgentMatch in two marketplaces, Las Vegas and Boulder which is just around the corner from me. Basically, it uses the sold data on properties to "match" your search to the "best" agents in the area.
Wanting to know more, I put out a call for a real estate agent that would talk about this with me who actually worked in the Boulder market (many of the agents I hear yelling are not actually in a market that has this yet) to get his opinion. His name was Jason Sater, with Coldwell Banker and these are a few of the things that he said:
Agent match is in Beta right now and may not roll out to the whole country. In addition, agents could do the same function in Zillow (loading in their solds) for a while now so not sure why all the hub-bub.
Jason has seen a nice mix of teams and individual agents ranking in the searches he has done. It seems like the top agents are represented but also some of the other agents in the area.
It does seem like you could manipulate things like DOM just by deleting the listing, reposting and setting as sold more closely together.
What I find interesting is that Jason is not actually freaked out at all. He is pretty calm about the whole thing and is really just trying to get his arms around what it will actually mean for his business. Make sure you check out his Boulder real estate website!!!
This is what AgentMatch looks like…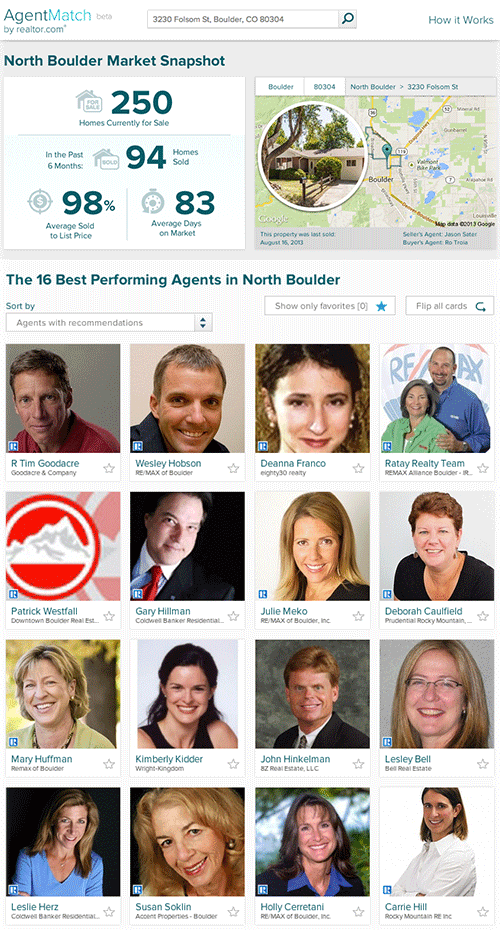 I started with a search that seems to be in "North Boulder". Now, as a consumer I did not know that it would be North Boulder and I am not sure I would have noticed. The portion contains some normal market statistics:
Number homes on market
Homes sold in the last six months
Average sold to list price
Average days on market
Marketing Tip #1
The first thing that jumps out at me if I was a listing agent in this market is that there is no absorption rate shown (maybe because it is a hard concept to explain to consumers). BUT absorption rate is a much more practical number than simply average days on market. So No. 1, when going on listing appointments I would ABSOLUTELY print this top part out and bring it with so I could talk intelligently about it. Panic-ing agents worry that they are not on the bottom showing up as "best", I would worry about being the most knowable agent sitting at their kitchen table.
Next there is a dropdown and while it defaulted to Agents with recommendations, I could also choose:
Agents with recommendations
Homes for sale in this area
Homes sold in this area
Average days on market
Average sold price to ask price
Marketing Tip #2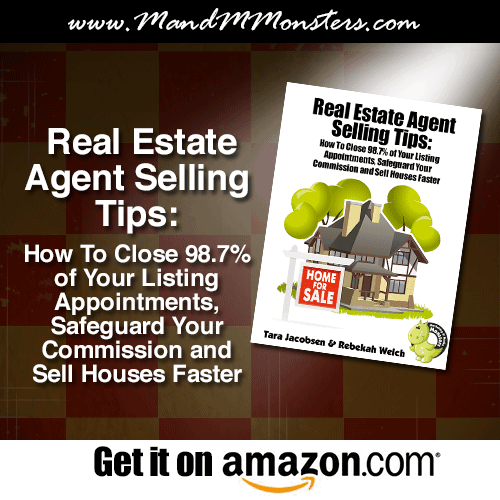 They just dropped a big hairy clue here. If you are a real estate agent in this marketplace you need to get more recommendations…and not just ANY recommendations.
According to a great article by Inman, the recommendations have to be made on RealSatisfied.com which seems to have a relationship with Realtor.com (my words not theirs).
So following the bunny trail down, you probably need to find out more about RealSatisfied.com. It looks like they have a free plan that lets you get up to three recommendations. Now, that may or may not be enough to get you on the top 16 in your marketplace, but I have to think it is a good place to start. I would DEFINITELY set up an account and get my three favorite customers to give me referrals…I would go to their homes and beg if I had to.
So here comes the hard part. If you need more than 3, you have to pay $79 a year for unlimited. Sigh. I am so sick of people charging real estate agent for tools they have to have for their business…BUT if this rolls out in your marketplace, better to have it than not.
Looking at the numbers
When you are using data, it is easy to get confused (and manipulate it!) Because they are looking at recommendations here, we can extrapolate that R Tim Goodacre must have the most reviews in RealSatisified. OR it could be that ALL 16 have great reviews and they rotate the top agent. OR, OR, OR…what it does mean is that we need to take a closer look at all the data…
So now let's see what each criteria results for the top 8 agents for each category:
| | | | | | | | | |
| --- | --- | --- | --- | --- | --- | --- | --- | --- |
| Recomm | | Listings | | Solds | | DOM | | Sold/Ask |
| Goodacre | | Goodacre (6) | | Goodacre (4) | | Goodacre (32) | | Ratay (103%) |
| Hobson | | Bell (4) | | Hobson (4) | | Herz (36) | | Herz (101%) |
| Franco | | Franco (3) | | Franco (2) | | Westfall (37) | | Caulfield (100%) |
| Ratay | | Kidder (3) | | Ratay (2) | | Meko (40) | | Hinkleman (100%) |
| Huffman | | Hinkleman (3) | | Westfall (2) | | Hill (45) | | Soklin (100%) |
| Kidder | | Hillman (2) | | Meko (2) | | Hobson (49) | | Hobson (99%) |
| Hinkleman | | Meko (2) | | Caulfield (2) | | Soklin (49) | | Franco (99%) |
| Bell | | Hobson (2) | | Huffman (2) | | Franco (52) | | Westfall (99%) |
Some observations:
If you look a this data, Mr. Goodacre seems to be a rock star in all areas except for list to sale price. The problem with data is that one bad sale price could skew the whole thing and he DID make the list at number 16 with 86% for four homes sold. I challenge any real estate agent to think that this is a "bad" number. It is a real number!!! But then again, is the public educated enough to know that this one statistic is not enough for them to choose or reject Mr. Goodacre.
The three top List to Sold gals sold 2, 2 and 1 property each in the last six months. That high list to sale price is nice, but are they carrying a high enough inventory to be a successful agent? Hard to tell by looking at the numbers.
I did another search that turned out to be in the "Central Boulder Market"…only Goodacre and Hillman came up on this one in 15th and 13th places respectively.
While I don't think having listings outside of your farm or neighborhood area hurts, what HELPS is to be the neighborhood or geographic location expert. I would NOT split up marketing dollars for prospecting postcards over that line. I would make sure to know what the boundaries of the areas where and stay inside them for maximum effect.
So, should you be freaking out that your real estate marketing is going be decimated by AgentMatch, um…no! But are there things that you could do even before it gets to you to improve your chances? Heck yes!!!
(Visited 44 times, 1 visits today)