Real small business marketing is NOT a lot of things. It is not social networking like facebook or twitter. It is not throwing up a blog and hoping someone will come. It is not signing up for the latest online directory or craigs list or usfreeads.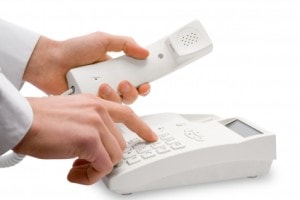 What real small business marketing is is hard work. It is old fashioned identifying your target market, then figuring out the best way to reach them, then crafting a great offer that you know will make them interested. Then the really hard work starts! It is contacting prospects, following up until they are ready to buy and even some wine and dining from time to time.
Just because there is more opportunity available on the internet does not mean that we can abandon our old business ways. Getting belly to belly with a highly targeted prospect will still result in a sale. Calling your suspect list and making sure that they know you are still in dialogue is huge. Sending personal note instead of emails really does work.
We live in fabulous times that allow us access to millions of new customers instead of the 200 or so that we know personally. Make sure that you transfer some of your old marketing tricks to these new marketing media!
PS – Speaking of old time marketing ideas…have you called your past customers lately to see if they need to buy something else?