Your small business marketing worries are over:
Small Business Owners Are Learning Internet Marketing The Easy Way!
How would you like to find one place where you can go to get all of your small business marketing questions answered? If you want a one-stop shop that can teach you how to set up your total internet marketing plan, you have come to the right place. You are about to discover how you can overcome the barriers that keep many small business owners from getting more customers & increasing their business profits using the Internet.
Wouldn't it be nice to…
learn to grow your business using the internet tools your competion is using
enjoy increased revenue from customers who can now find your products or services on the internet
pay one low price for lifetime access to small business marketing ideas and help
take complete charge of your own Internet empire so you are not dependent on developers and helpers who disappear for weeks at a time, usually before your work is done
Stop running around trying to figure out which marketing trick you should be using today. We offer solid small business marketing advice that keep you on the cutting edge of social media marketing, internet marketing, keywords, blogs and websites. Never feel like you are getting left behind again – help is here at a shockingly affordable price!
It would be great if creating your small business internet marketing plan came in a box. You could just "set it and forget it", letting your internet sites and social media bring you new prospects and clients. Well, Our Do-It-Yourself Small Business Marketing Program does just about that…
Do-It-Yourself Small Business Marketing Package
A REAL Marketing Program: "Not just the fad of the day"
Proven marketing strategies from an 11 year internet marketing veteran
Email marketing, how to find and target your best prospects
How to write a great headlines for emails or blog posts so that your message gets opened
Lead Generating Tips and Tricks
How to get FREE Traffic to your website, blog or ecommerce site
VALUE: $250
Keyword Analysis: "Marketing Words Matter"
Learn to do overall site keyword research targeted to YOUR business
Know exactly what words prospects use when they are searching for your service or product
Avoid industry jargon that keeps you from making the sale
VALUE: $250
Free And Paid Blog Topics: "Keeping Ahead of the Competition"
Videos and workbooks to walk you through setting up and using blogs and free sites, step-by-step
How to set up free blog sites like Blogger, WordPress.com and more
Making your own backlinks with sites like Squidoo
How to make a daisy chain to boost your backlink mojo
Using Thesis for WordPress and more great blogging information to help insure your success
VALUE: $250
Facebook, LinkedIn and Twitter Marketing: "The Basics and Beyond"
Videos and workbooks to walk you through setting up and using social media marketing, step-by-step
Advanced FREE tools that you can use to monitor and update your social networks the easy way
Periodic updates to the videos (this is our second edition and you even get access to the archives!)
"Ask a question" feature – if you have heard of something new and think there should be a video, many times we are able to produce one if we feel it will be beneficial to all our members!
VALUE: $47
Get started today!

Having known Tara Jacobsen professionally for over ten years, I can sincerely and unequivocally vouch for her high-standard work ethic and her 360-degree expertise in all marketing strategies. In today's Net world, Tara offers impeccable knowledge in all forms of social media and beyond. If you are a small to medium size business, there is no question that Tara can offer realistic and productive solutions to every company to increase their ROI!

Stacy Hansen, Personalized Marketing
A Seasoned Internet Pro! Tara Jacobsen of Marketing Artfully
I speak to hundreds of small business owners each month and the vast majority of them are just looking for answers. They are not sure what will work today and how the interent can help to grow their business. It is not that they will not do anything, they just don't know what to do first!
It doesn't have to be this way. I've helped hundreds of business owners transform their online profit picture in as little as 30 days, using Internet techniques that geared to small business owners NOT techy types! And I've packaged this program to make it easy and affordable for just about any business that's serious about getting on the Internet. Here's what just one client said:
SEO, backlinks, keywords, daisy chain….is a mental health counselor really supposed to know anything about these things? I certainly didn't, but Tara Jacobsen made this all extremely simple for me, and now I have an effective system that is boosting my visibility, traffic and –of course!!- business to my websites and my practice. Thanks, Tara, for helping this "dummy" now look like a genius (my peers are very envious of my web presence)!

Ken Donaldson, Licensed Mental Health Counselor and Relationship Coach
Why Marketing Artfully is the ONLY Company That Can Deliver theDo-It-Yourself Small Business Marketing Program!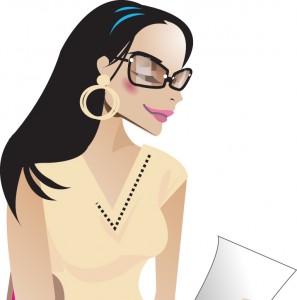 Tara Jacobsen of Marketing Artfully, has a Midas touch when it comes to marketing, on and off the Internet. She can help you create solutions fast because she has been on the Internet longer than most strategists. She was developing web sites when many of today's "gurus" hadn't gotten their first domain name. Way back in 1999 at a dot-com start-up, Tara spent three years managing projects ranging from mom and pop shops all the way to large scale projects that integrated with IBM and other Fortune 50 companies. After starting her own marketing business in 2001, Tara took a couple of years off to apply her golden touch to the real estate market: within two years, she was in the top 10% of commission-only Realtors in her office. As a result, Tara has a rare combination of online and offline marketing experience, along with more years on the Internet than most consultants.
Okay, Tara, what's this going to cost me?
Finding out how to generate leads for your small business is invaluable BUT we have tried to make this as affordable as possible for small business owners looking for help! There are no costly monthly fees or setup charges, you get lifetime access to all of the small business marketing ideas currently available, as well as ongoing information on a monthly basis!
Let's look at the value:
If you hire us to do your small business marketing for you, it would cost $1,490 to set up your internet marketing empire.
If you spent money on a one time ad in a print publication it can run you from $800 to well over $1,000 easily to reach a limited number of eyeballs.
If you buy a yellow page ad it can cost over $10,000 a year and they do not work anymore.
Even direct mail (which I recommend doing by the way) would cost you well over $400 to do right.
We have tried to make this affordable to all small business owners…if you pay just $149 you get access to the latest small business marketing ideas, tips and tricks. This is not a cookie cutter or PLR site. I have made each of these videos myself and continue to add frequently to the content, keeping you up with the small business marketing changes as they occur.
I'm Tara Jacobsen (some of you may know me as TARAdactyl). I've been marketing online since 1999 and I've watched hundreds of small businesses struggle to create an online presence that generates revenue.
I've helped business owners transform their businesses in as little as 30 days, just by implementing a few online systems. I can show you how to get these systems set up in the shortest time possible because of my years of experience. So you are up and running – earning significant revenue, without having to run all around finding answers to your marketing questions in a million different places.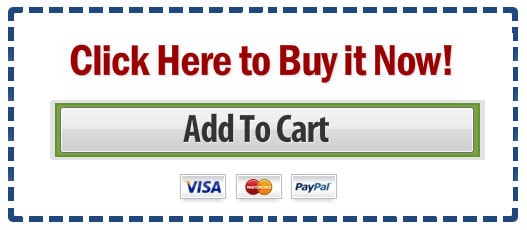 Not so interested in do-it-yourself small business marketing? Click the link if you would like to find out more about our hands free, comprehensive small business marketing system the "Small Business Internet Express".
I honestly don't know how long I will be able to make this offer. As I add more members, at some point I will have to cut off membership or go to a $99/month model like everyone else. You will be grandfathered into this program when you sign up now.
Lifetime membership to the Marketing Artfully membership site guarantees that we will make all content online today available for at least 3 years following your signup. We will also be adding content to all the areas of the site on a weekly or monthly basis!