Pinterest Marketing is on the lips of every small business owner these days. You hear about it, you know you are missing something, but do you REALLY need ANOTHER social network. Besides that, you don't know how to make money using it and darn it, you aren't spending any more time friending and liking and what-all without making some scratch on the other end!
This Pinterest Marketing video training course is designed for the small business owner in mind. It is NOT techy talk but real world marketing information that will make getting your marketing efforts off the ground with Pinterest and get you out WAY ahead of your competition!
What it is…
Over 20 videos walking you through what and how to post…even if you don't have a website…even if you don't have Photoshop.
Real world examples of WHAT will work for your business
How to sell on Pinterest without looking like a spammer
How to build connections and grow a following that wants to hear from you
Ongoing updates if something new comes along (okay we all know something new will come along – I will keep you in the loop!)
What it is not…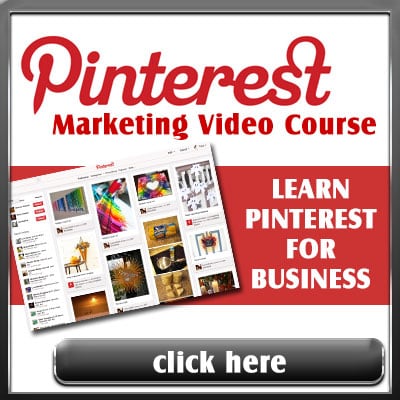 Please do not buy this if you are trying to figure out how to set up your account. My suggestion is that you go to the YouTube and Google "setting up Pinterest" and you can find LOTS of that kind of information there. This is a medium to advanced strategy guide that will help you get beyond "I have a Pinterest page" and into ACCOMPLISHING SOMETHING!
Oh, it is also not pretty. I could have built a huge membership site around it and charged five times as much, BUT that was not appealing to me and hopefully you will appreciate the price…just $19 for all of this Pinterest goodness! As I am always super honest, I assume that when people get in there and ask questions I will be making more videos to answer them…when that happens the price WILL go up and you will get even more great info for the same low price today!!!
There is close to three hours of training and over 20 videos all separated out into 5-10 minute segments so you can pop in and get EXACTLY what you need. Should you want to do them in one sitting, it is doable BUT mostly I figure you want to get it, find out what to do and get out!
But what is it REALLY like? Well here is the first overview so you can see what all the hype about Pinterest is…
yeah nice…but what does the REAL meat look like…what can you expect to learn…thought it would be fun to show you the surfing through the seasons video to give you an idea of the types of things we address in the course…marketing not hype!!!
Just a head's up, in real life these are BIG files that allow you to go full screen and see LOTS of details!
Glyn said…"Tara Jacobson is the best! Helping us all to understand this strange new world of social media. Pinterest is my favorite now!"
Okay, still not sure…well here is the list of videos you will get…PLUS this is not one of those coming soons where I still have to make them or you get one every couple of weeks, pay and you get access to them all immediately!
Pinterest Overview
How To Follow People – General Friend Finding
How To Follow People – Using Email Notifications
How To Follow People – Strategic Friending
Setting Up Boards – Variety of Interests
Setting Up Boards – Naming Conventions
Setting Up Boards – Don't Spam / Spotting Spammers
How To Pin – Easy Peasy Repins
How To Pin – From The Web
How To Pin – Advanced Using Your Content
What To Post – Popular On Pinterest
What To Post – Surfing The Seasons
Design – Using Filters
Design – Using Filters Dark
Easy Design – Free Photo Tree Quote
Easy Design – Free Photo H&B Quote
How To Make Quotes – Paid / Free Picture
Medium Design – Hard Luck
Medium Design – Boats
Advanced Design – Photoshop
Advanced Design – Photoshop Sales Banner
BONUS PINTEREST MARKETING VIDEOS
Gut Checks – What To Post and Finding Things Out
Finding Out What Is Hot From Your Email
Pinterest Success Without Photo Shop
Pinterest Marketing Even If You Have No Site!
SEO for Pinterest – Just The Facts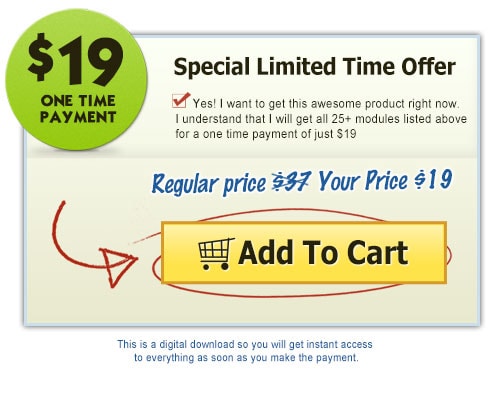 (Visited 51 times, 1 visits today)