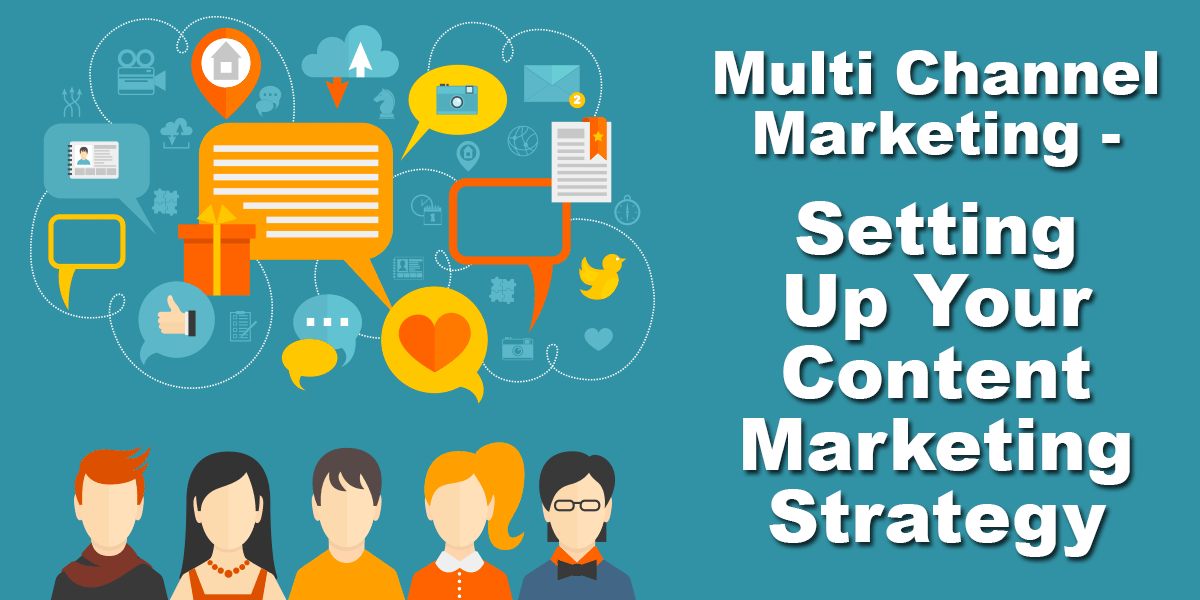 When you are a huge content producer, you have funny problems that other people might not understand. Then if you add on diverse interests of the Renaissance Entrepreneur to the mix and you have a whole big beautiful mess!
Today I going to thinking aloud about a multichannel content marketing strategy for myself and my clients, the Self Publishing Podcast guys (who are PROLIFIC content creators, but not all that good at sharing all the content they develop!)
If you are a huge content creator, this may be understandable and the most frustrating part of your empire. It is great to produce all of this, but if it doesn't ever go anywhere, what good is having all of it. You will achieve some success just because of the shear volume of data out there, but how much could you multiply that by if you took the time to actually make sure it is on the sites that matter for each type of content?
Multi Channel Marketing
Start with this! Everyone knows that creating A LOT of content is important. But what and how it is managed AFTER it is done is the key to making it work for your business.
Content is fire, social media is gasoline….Jay Baer
Some of the Multi Channel Marketing outlets that we are going to be looking at include the top 15 websites that Jay references:
Google (search engine)
YouTube (video)
Facebook (social media)
Yahoo (search engine)
Amazon (sales site)
Wikipedia (reference)
Twitter (social media)
Bing (search engine)
Ebay (sales site)
MSN (reference)
Microsoft (sales site)
LinkedIn (social media)
Pinterest (social media)
Ask (reference)
WordPress (blogging platform)
So based on this list there are 4 social media sites in the Top 15, 3 search engines, 3 reference sites, 3 sales sites, 1 video site and 1 blogging platform.
Awesome data from ebizmba.com
What's The Point
So we get that having content on some or all of these channels is key to…well to doing what exactly?
This will depend a lot on what you are trying to accomplish. For me, I want to get eyeballs on my website so I can sell them my Marketing Strategy Workbook and coaching services or recommend affiliate products that they will love. With that in mind, I have little icons with recommended products and services at the bottom of many of my pages (and just came to a realization today that having them at the bottom of each post is the most important thing on my list of to-dos, effective right now). (see them in action at the bottom of the page here)
For the SPP (Self Publishing Podcast guys), we have to figure out what the point is! It could be to sell more fiction books on Amazon (#5 on the top website list, but where there are competitors), get people on their email marketing list (which means getting them to their website) or even to just increase awareness of their podcast.
Whatever your goal is, it is really important to make sure that every bit of your marketing strives to accomplish that goal.
Sales Funnel
So my sales funnel is pretty good, up to a point. I have great content across a wide range of channels. I have most of it directed towards my website and I have a really cool data capture form from Lead Pages that prompts them to give me their email address.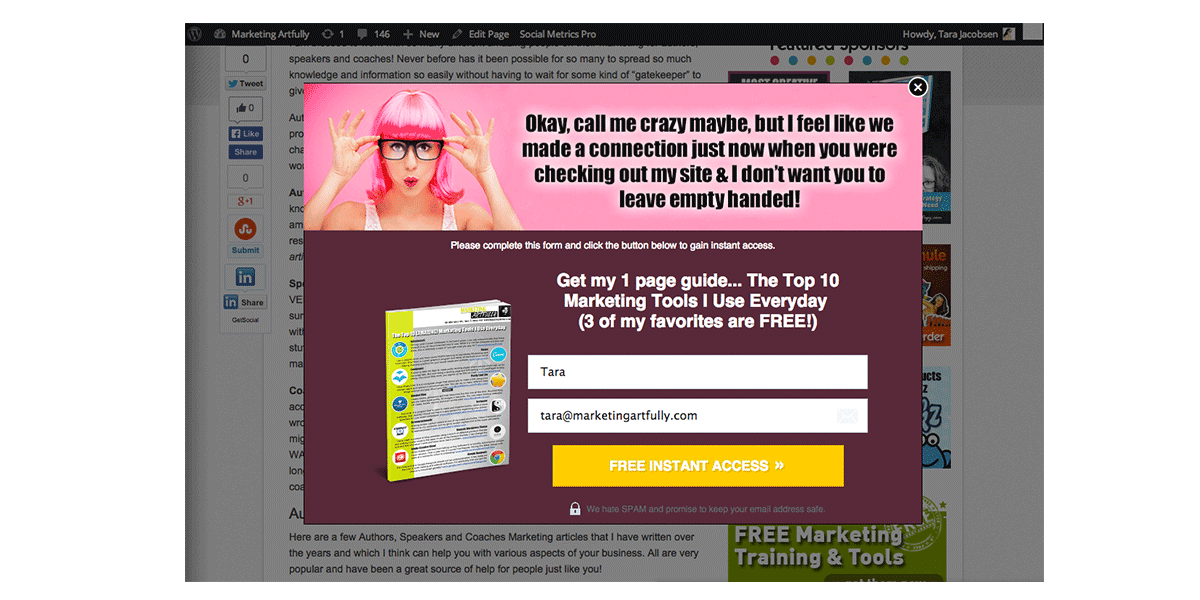 Where it sort of comes off of the rails is my frequency of mailing my list. I am not consistent enough with my list to really make them anticipate my great content…sigh. Even if all I did was recap all the bits that I had produced that week, it would still be better than the lame-email effort I am exerting now.
Note: I added sending a newsletter once a week to my calendar. Seriously if it isn't even on my calendar how can I ever hope to complete it!
Where To Share
So now let's take a look at the multiple channels and where the best marketing opportunities are. This is not intended to be a comprehensive overview of all the available channels, just a little flavor of the things that we are considering as we set up each kind of channel.
So as I meandered through my "stuff" and the guys "stuff" which have two totally different target markets, it becomes blatantly clear that no matter what your product is, having a goal for your distribution is vital.