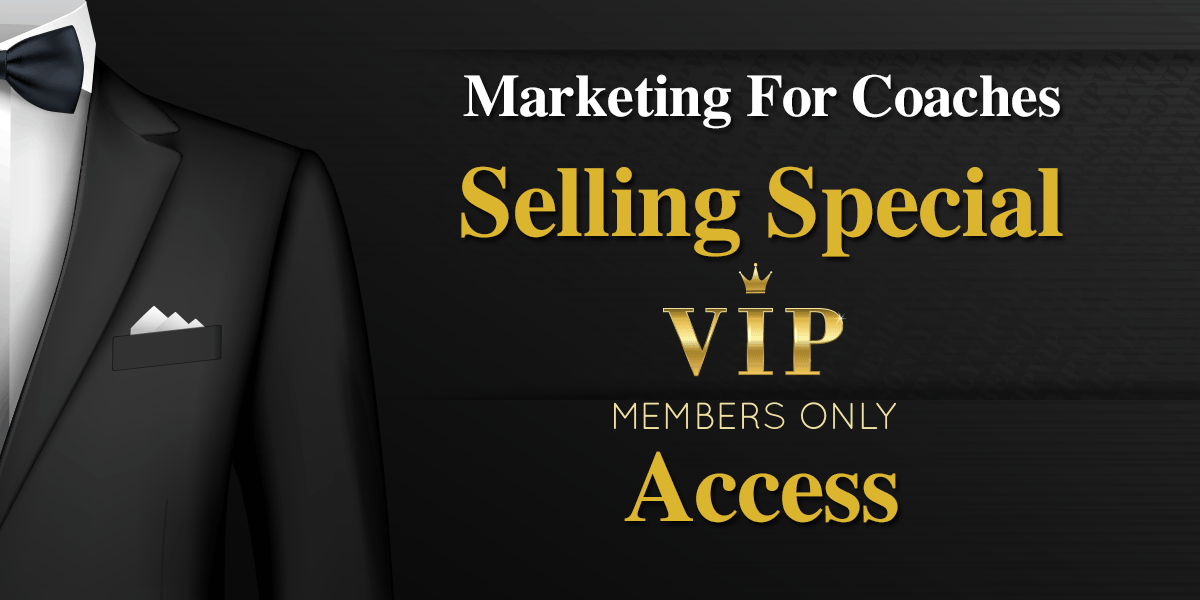 Everyone has an opinion about how to do marketing for coaches and I have read much of the information out there. Some is good valid marketing info and some is total crap, but the one thing I heard over and over was that you need to have different levels of access and VIP levels. Well that always felt a little hokey for me to do, although I have belonged to others' VIP programs and membership sites over the years happily.
So with this in mind, here are some examples of "VIP Programs" that you can take a peek at and maybe gets some ideas from for your coaching business!
If Bacon Can Have A VIP Club You Can Too!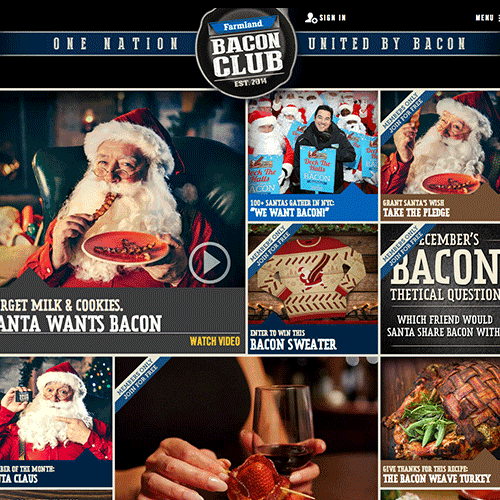 If you have any hesitancy (as I do sometimes) about creating a "Members Only" access level, never fear, your worries are over. If bacon can have its own rocking website where you can "join", your tribe probably would be willing to belong to something you put together too!
Now, this is the lowest level of action and in the coaching world would probably be a free login to receive special newsletter posts, coupons, discounts and other things that will benefit them and you.
The sales funnel for this model is pretty basic and would look like this: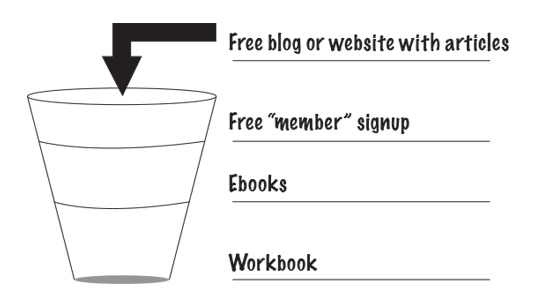 The nice thing is that everyone who joins your "free" membership goes onto your email list. This is a great model if you are just getting started growing an email list or your tribe.
Showing Behind The Scenes Is A Benefit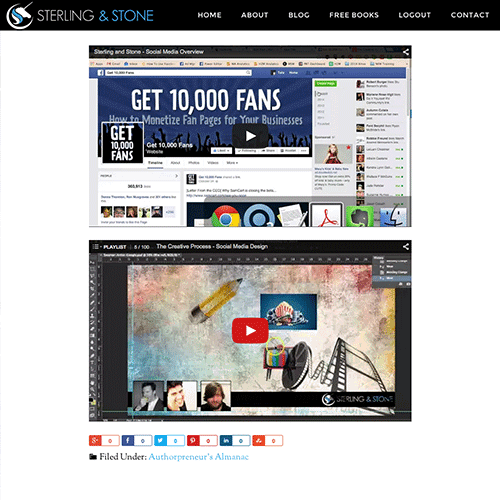 So the next level of access is getting to see "insider secrets" that wouldn't be available without paying some money. For this example we are going to look at the Self Publishing Podcast Guys. I have been stalking these guys since 2012 when I started writing Kindle books with my writing partner. I listened to every episode of their Self Publishing Podcast and was a supporter when did a Kickstarter this summer.
So when they launched their Sterling and Stone website and said that there would be a $4.95 charge to see behind the scenes of how they publish and market their own books, I gladly offered up my credit card.
Now I get to see planning sessions, get custom training and other great information that is interesting to someone who is self publishing and marketing books.
The sales funnel for this model is little more convoluted and requires that you be someone with a high profile to work: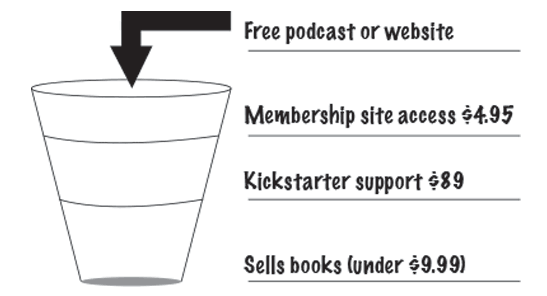 The nice thing about this model is that there is no time taken away for one-on-one coaching or even group coaching. All content and materials is sent out in a "push" model and the SPP guys save their time for writing more books.
Selling Increasingly High (And Expensive) Levels Of Access
So now we come to a true coaching model like I have set up. This model also requires that you have some exposure in the marketplace to accomplish. Over the years I have spoken a lot, created a popular marketing website and have worked with a lot of clients who are willing to refer me to their friends and family.
There are multiple levels of access and cost that "staircase up" depending on the amount of my time that is required.
The sales funnel for this model is pretty straight-forward: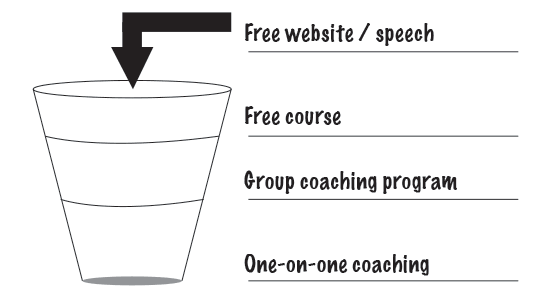 Now, even though the funnel is from the bottom to the top, I actually developed it out of order. I had the free website and speeches, then did the free courses to get more people on my email list and then did one-on-one coaching. Additionally group coaching is a way to 1) give people with small budgets access to high level marketing information and 2) will take less time than meeting with each one individually.
The group coaching model is scalable and one-on-one coaching is not, but the one-on-one coaching costs more than the group coaching. Price not withstanding, at some point and time, it becomes impossible to have enough time to work individually with more than a handful of people.
At that point you have two choices, 1) increase your prices for the individual coaching so you are working with fewer people for more money, or 2) move everyone over to group coaching and free up your time to put more and more people in the top of your sales pipeline.
However you choose to structure your coaching, it is vital that you have some kind of robust database to keep people "moving through" your sales funnel. I use Infusionsoft and have been super happy with them for the last couple of years!