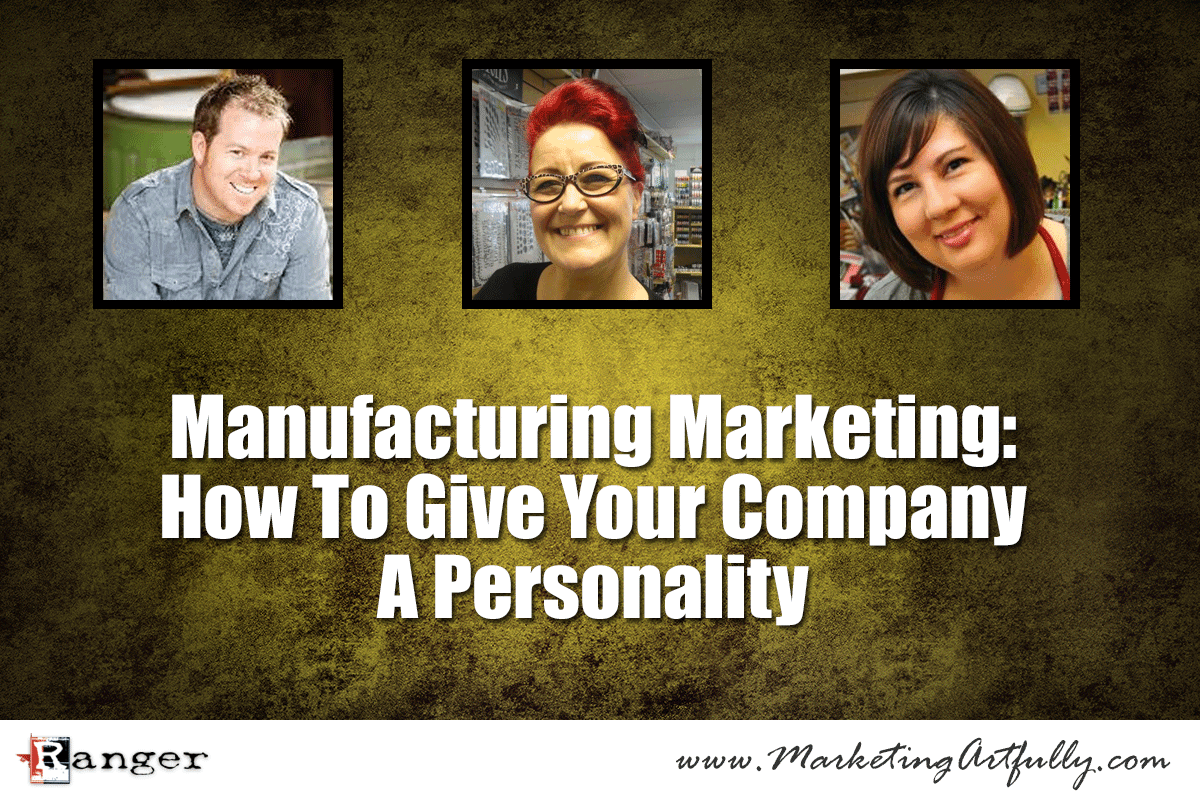 Today we are going to talk about manufacturing marketing and how you can give your company a personality!
For most manufacturing companies marketing is a pretty dry thing. They produce products, make sure to get collateral and flyers to their distributors, maybe throw up a website page and hope that they can be found by someone who wants to buy whatever they are selling.
It is a very passive process that is not exactly sexy or sales generating.
Now we do know some more aggressive companies that attend trade shows and get belly-to-belly with their customers and tell how their product or service will help them either work smarter or make more money.
These companies tend to do a great job person-to-person selling, but maybe not so much on the online world.
Ranger Ink and Innovative Craft Products
One company that we see doing an amazing job at bringing their products to market is Ranger Ink and Innovative Craft Products. Ranger has taken a consumer goods product (scrapbooking ink) that they sell through craft stores and are promoting it directly to their customers using brand spokesmen.
Tim Holtz
I first found out about Ranger because there was a really neat guy (Tim Holtz) who was great at demo-ing his new products at the CHA (Craft and Hobby Association) Shows. Functionally, as a consumer, I had started doing journalling and wanted to see some how-to demos.
Well Tim was cool and seeing some of the products displayed, I did trot out to buy them when they hit the stores!
Dyan Reaveley
So the next thing that happened was this really amazing chick named Dyan Reaveley showed up and started selling for Ranger. She was not model skinny and wore glasses (I am not model skinny and I wear glasses…we are soul sisters!)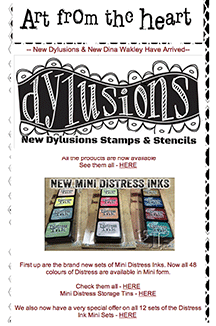 The cool thing about Dyan is that she owns a craft store too in England. I am actually signed up for her email mailing list and get her updates where she is cross promoting…wait for it…Tim Holtz's products.
So this goes on for a couple of years. As a consumer I wait anxiously for the Summer and Winter CHA shows so I can get a dose of "how tos" from my "friends" and then go buy the new "stuff" they are selling.
Dina Wakley
So I was just getting to know Tim and Dyan and what happened, they invited a new gal, Dina Wakley, to join them. Now, it looks like they are all friends and having fun so I was happy to "meet" Dina and add her to my list of "must watch" videos when the CHA show happens.
Selling To End Users
As a manufacturer I am sure you are thinking, yeah but….yeah but scrapbooking is cool. Yeah but no one in our space is as charismatic. Yeah but…
There are a million reasons to say you can't do it, but there are amazingly dull topics who have passionate supporters and we are sure you can find someone who would be a good fit for your company to be the "face" that is out there for the public to know and love.
Some of the huge benefits that Ranger is gaining from using this style of marketing include:
Drive from their end users for craft shops and retailers to stock the products that the spokespeople talk about
Increased exposure through the spokespeople doing projects with products
Endorsements from people already respected in their field
Free content creation and sharing as fans of these three artists share their projects and suggestions
Product development of different creative product lines based on the expertise of each artist
No matter your industry, it is worth seeing if you can find some way to humanize or put a face on your products.
We are not in any way related to Ranger Ink, just fans of their manufacturing marketing methods and all the cool designers they are using!