Local marketing on sites like Facebook, Yelp and Gowalla took a huge leap forward today. More practical applications for small business owners seem to be on the horizon!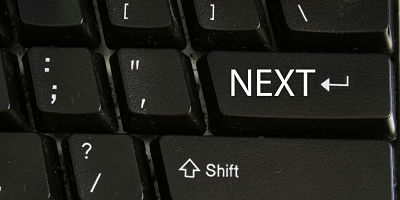 Local marketing is really coming into its own with sites like Yelp.com, Foursquare.com and Gowalla.com for local small businesses. I have been telling everyone I meet with to get on there and the first question I get is "why". Sigh. Why not guys? If it takes off, you are out ahead of the curve, if it does not, you are out 5 minutes of your time.
Facebook also announced their somewhat local marketing play where you can "like" something on the local site yelp.com and it will be added to your profile, allowing marketers to target you for advertisements on the Facebook PPC network. Ed Dale wrote a passionate and interesting post about the "facebook bombshell" this over on his blog. Also make sure to check out Facebook's Connect with your friends on your favorite websites.
Another neat thing I saw was how gowalla and the New Jersey Nets partnered to provide free seats to a game, attempting to increase fan awareness, concession sales and sports apparel sales at the venue. The super neat thing is that they did not use any traditional media like radio, tv or banner ads to drive the campaign, just social media. One of the reasons I am so interested in gowalla specificially is that Gary Vaynerchuk of Vayner Media and bestselling author of Crush It, is a Gowalla investor and advisor. This may give these guys an edge BUT don't miss out on hitting all the other ones too!!!
These are big things that you should be aware of marketing wise whether you are a local company or even self employed, a work from homer, realtor or loan officer. I am getting my clients set up for these services to test the waters on how to maximize their presence creatively and will have tutorials over on the membership site in the DIY small business marketing areas later this month so keep your eyes out for them!