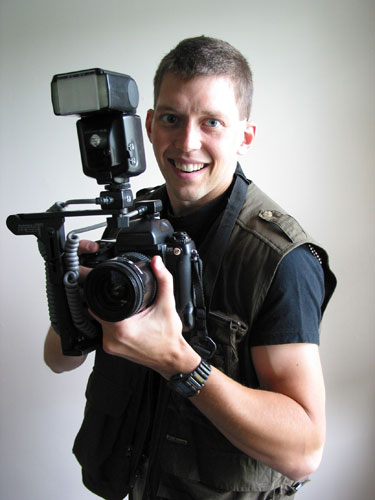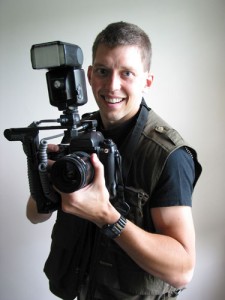 In my top 10 Internet Tools post I talked about learning to use You Tube for your small business – this one is HUGE!!! AND I mis-spoke, I don't want you to just use You Tube, I want you to use VIDEO on your blog, on your website, in your newsletters, basically anywhere you connect with your people!!!
So if you have NEVER used video, how do you get started (do not worry video junkies, more for you later)! I have found two easy ways to create video for my blogs and newsletters:
1. Using a Flip Video Camera
for small business marketing videos – Why a Flip camera?
Because it is plug and play AND comes with its own software that works on a Mac or a PC
Because it is easy to operate – push one button to start, push one button to stop
Because it makes videos you can take directly from your computer and upload to YouTube!
If you are just starting out, buy this camera! I have SO many small business owners who email me and ask how to use their fancy digital video camera (because they got talked into upgrading at the store) because they can't operate it. I use a flip or my iPhone to shoot videos and have NO IDEA how to manage a fancy schmancy video camera.
2. Using www.jingproject.com to do screen capture videos
For the last two years I have been using the $15 a year version of Jing to make my screen capture videos. If you are not going to be doing professional quality work (and I think most people are wary of professional quality work right off the bat), then use the Jing! It is SUPER easy to use and allows you provide information to people who follow your message.
So what can you use video for? Here are some ideas off the top of my head!!!
Do a powerpoint and use jing to screen capture your analysis of the content (DO NOT just read the slides)
Use your flip to document someone using your product
For realtors – do a video tour of the house in addition to your virtual tour, show all the things that the owners liked about it OR film the current owners telling the great things about living there
For retail store owners – film one of your favorite (and lucrative) products and include a link to how someone can buy it
For non-profits – film an event where you help people by utilizing contributions
For internet marketers – show how easy it is to use your product (or your affiliate product), show them how you use it in YOUR business and why you recommend it!!!
Make sure to check out eyejot.com for sending video emails (if you want to learn more about eyejot I wrote a post a while back…:)
If you have a business that doesn't fit these ideas, make a comment and I will give you some more!!!
the link to the flip camera is an affiliate link – if you would like to purchase one of those without using my link, search for flip at your favorite online retailer…:)
(Visited 22 times, 1 visits today)