Lead generating is an art not a science. You need to try all different kinds of things before you will find a couple that will work for your business.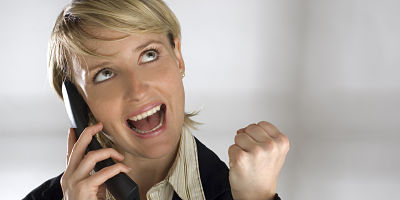 Leads come from a variety of places including referrals, websites, social media, in person networking, public relations, open houses, putting your business card on a bulletin board, teaching classes and many other places. If you are a good lead generator, your leads should be showing up from all different sources. Our current clients come from speaking, Facebook, my sphere, a referral, networking, a referral, past client and more!
Having you client base come from a variety of sources means that you can never lose all of your leads at one time. If all of your leads come from the internet and your site goes down, you are out of business. If all your leads come from your networking group and it shuts down, bam, you are back to square one.
Additionally, make sure that the contact number you use in your marketing goes to a salesperson, not the switchboard or an answering service. The warm fuzzy that sales people give them is PRICELESS!
What is a lead?
I was talking with a client today and she said she had not gotten any leads from her website. WEIRD – she had told me of at least 3 or 4 people who had called or emailed her requesting more information about her services. Well to her, a lead was someone ready, willing and able to sign up for her services with one phone call – that doesn't happen too often to many of us!
So let us break down what a lead is – In your sales process, a lead comes in and then you take them down a progression of steps that could look this:
A call comes in requesting information
You send them an email with your info
You send them a nice postcard thanking them for asking about your services
They do not call back
You put them on your email list and drip on them
You call them again and leave a nice message
They do not call back
You call again and hit them at the right time for them to buy – cha ching!
All those steps are vital to getting the sale. If you send one email or make one phone call and do not follow up, you lead could fall prey to someone else who is more aggressive about staying in touch!
How Should You Follow Up On Your Leads
There are many ways to follow up on a lead, here are some that I have used or heard about!
Phone them once a week until they die or buy! My friends who are aggressive prospectors say this. The best line I get from them is that they are pleasantly persistent.
Send a card or postcard in the mail. I use a database that allows me to send out postcards for about a buck. This is a good way to make them know YOU are interested in THEM!
Email them a personal note talking about your services.
"Friend" them on Facebook and keep in touch that way.
Invite them to an event you having.
Send them your email newsletter with great information.
Basically do anything you can to stay top of mind with this person. They have expressed an interest in your services or product, do not drop the ball now!
PS – In talking further with my client, we found out that she is as bad at followup as I am. If you think this all sounds like too much to bear, hire a sales person. Many will work for commission or a stipend with bonus paid for signups. The really good ones are worth paying outright AND adding a bonus!