Today's post is about how to obsessively track your keyword marketing and SEO rankings. We are going to focus on three main tools including Google Webmaster Tools, Google Analytics and Pro Rank Tracker (a third party site).
Google Webmaster Tools
Now that the keyword data is missing from Google Analytics, the Google Webmaster Tools are my new best friend. There I can find data showing:
How many times my site appeared in search (impressions)
The number of clicks that my received (clicks)
How many times my site was view compared to how many clicks I received (CTR – Click Through Rate)
Average position (shows all the keywords that I rank for and which position I am in)
Back when I had easy peasy results in Google Analytics I didn't pay this site much mind but now I am a whole hearted supper and pretty much stalking my results in the Google Webmaster Tools.
https://www.google.com/webmasters/tools/home?hl=en
Google Analytics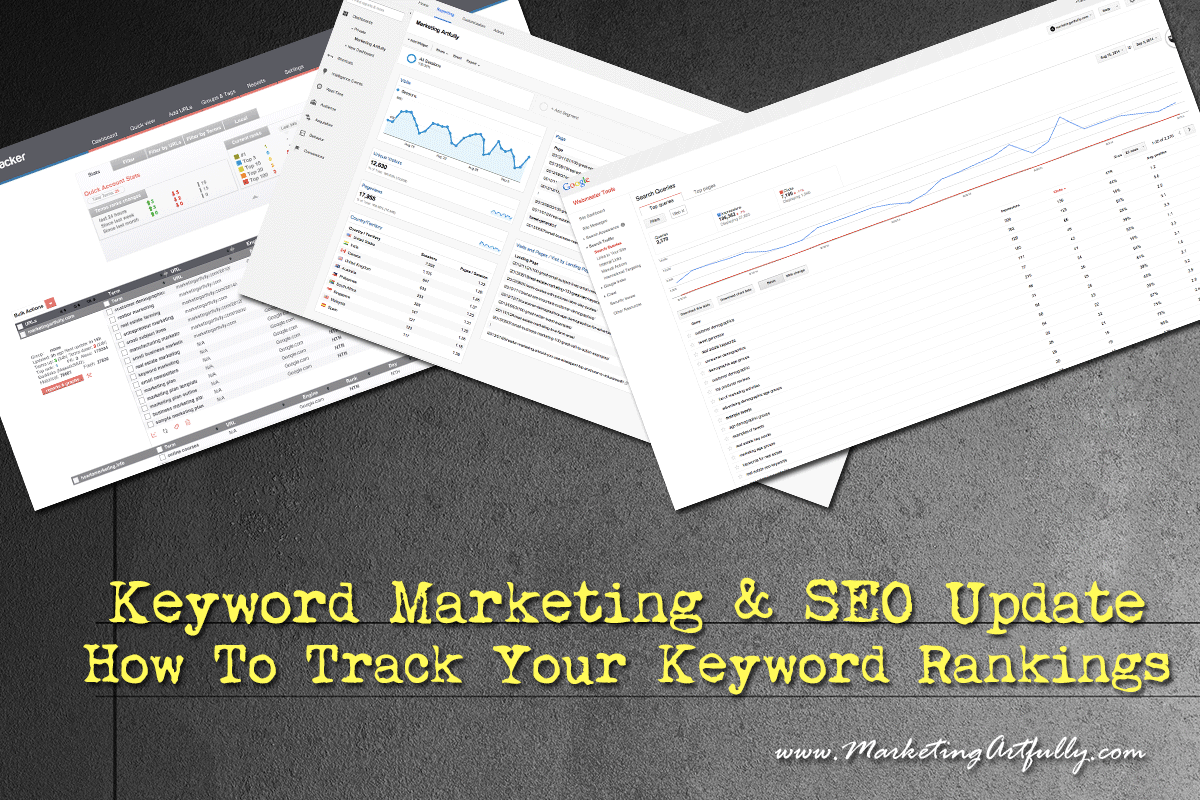 Ahh my old friend Google Analytics. You fickle bastard you, no more keyword data but some really good information about which pages are ranking and the sources of traffic that are working the best.
https://www.google.com/analytics/web
Pro Rank Tracker
Probably my favorite site right now on the internet. First off, they give you 50 free keywords to track and their prices really aren't that horrendous if you get a jones for more. They send a daily email showing whether you have gone up or down which is super cool for figuring what to write about to keep your rankings up. LOVE THEM!
However you choose to track your keyword marketing efforts and SEO rankings, make sure you know what you are trying to rank for and the best practices for increasing your rankings without being a spammer (no sense in hosing up your life by doing bad SEO practices now that Google has declared war on spamming!)