I LOVE business card marketing. If you are anti-business card, this post is probably not for you, but if you want to find out how to use business card marketing in new and exciting ways, listen up!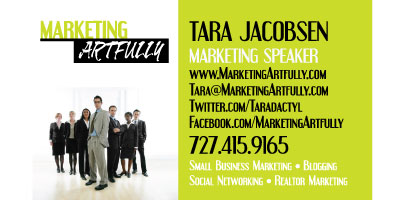 Plain Jane Business Card Marketing
I am a proponent of plain jane business cards most of the time. Since I speak at so many events and attend networking A LOT, I need something that I can buy in bulk and hand out like they are free. For these types of cards I use Vistaprint. Oftentimes I will order non-glossy but pretty designed cards hundreds at a time so that I do not have to worry about running out.
What your work horse business cards should have on them
Your Name – Duh
A Picture – I like a business card with a picture or a cute logo on it. I use the business people across my branding efforts so they have become synonymous with Marketing Artfully. Some people like to put their picture on the cards. I am split over that one, I like when there is a picture since it helps me to remember the person BUT feel that it is a little less professional than I am shooting for.
Phone Number – if you want to encourage people to visit your website rather than calling, make your website big and you phone number small!
Email Address – I KNOW, you get too many emails as it is BUT you do not want to miss opportunities because someone cannot get ahold of you. Many databases need an email to even enter your info!
Website Address – Make sure people can find you on the internet! Your website address should be www.YourSite.com with caps on the middle words for ease of reading.
Social Media Links – I WANT people to find me on Facebook and Twitter so that I do not have go find them!
Your Title – Now this does not have to be your "official" title (mine is officially owner), it should be what your chosen profession is. If you do multiple things, you can add bullets at the bottom, but you should have ONE primary title.
Bullets – I like to have bullets at the bottom where I can list some other things that our company does.
Fun Business Card Ideas
Okay, now that we have your standard business card out of the way, here are some super fun business card ideas that you can use for special occasion!
When I need to do some printing that is a little weird size-wise or shapes, I use uPrinting.com. They are super easy to work with and have some neat products AND they have graciously offered to let me have a contest! WHOO WHOO! Sign up for my newsletter for a chance to win 250 FREE (including the shipping) die-cut business cards! We are giving two sets away on October 4, 2010 to two lucky readers!
Die Cut Business Cards are a fun way to stand out from the crowd. They are a little different shape and can make a big impression for not that much money. Make sure to keep the look and feel similar to your current branding efforts, but HOW COOL would it be to have a round business card to hand out to people? Make sure to have fun with it, for my client with a sanddollar logo, this would be a BRILLIANT idea.
Unique Business Card Uses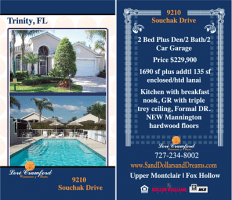 Baseball Business Cards
Trinity Realtor, Lori Crawford, called with a GREAT idea! What about using a baseball card format for business cards that she could give to her home sellers to hand out to their friends and family? We looked at a number of different size options for this, but decided that quantity was the most important factor and went with business cards formatted to like like trading cards!
It is this out of the box thinking that can turn a lowly business card into something really special!
QR Code Business Cards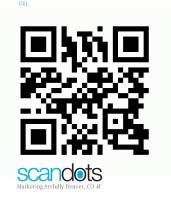 You may not know it but there are some really fun bar codes out there now called QR Codes which let you link a square bar code to any web address you like. When my pal, Cyndee Haydon, was going to a convention recently, she had a code printed on her cards that went to a special page on her site welcoming people who she had met. I LOVE that I have marketing friends!
I like to use scandots.com to make my bar codes because it was super easy and free, but there are many places out there who will take a URL and convert it to a code that smart phones like iPhone, Android and Blackberry can read.

GIANT Business Card Pet Peeve
Well, hopefully you have enjoyed our take on business card marketing! Now for my final word on the subject…DO NOT CARRY AROUND three or four different business cards for all the different things you do. If one more person pulls out a stack of different cards and then says "I wonder which card I should give you", I am going to scream. It is unprofessional and makes the other person think that you are unsure of what business you are in!