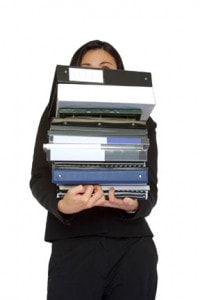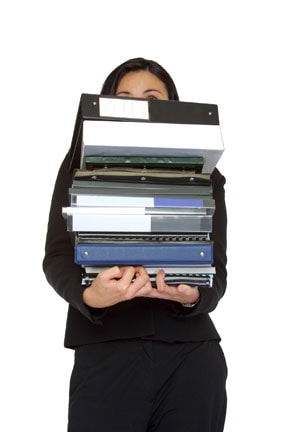 When you start internet marketing, or real life marketing for that matter, you are all fired up. You are going to tweet, and facebook and get a blog and free websites and and and…. Then one of two things happens A) nothing works because you did one thing on each of those mediums or 2) you get lots of business so you stop doing what worked!
The other thing I hear is that small business owners, entrepreneurs and realtors don't have the time to do this kind of marketing. They are too busy running their businesses to do lead generating to get more sales. Sigh. Their ONLY business is getting more customers and prospects! If they have no customers they have no business! So what is a smart marketer to do?
First – Determine what you like to do!
If you like to sit in front of the computer, make sure you are spending your time wisely…
Watch TV and follow more people on twitter
Take the time to write thoughtful blog posts instead of watching HGTV or Spike
Set up multiple twitter accounts in the niches you would like to target
Set up multiple blogs in the niches you would like to target
Answer your emails
Stop removing yourself from lists
Set up google alerts to get the latest information and inspiration on what to talk about
Get a database like aweber or constant contact and learn how to set it up
If you hate sitting in front of the computer, take 15 minutes a day and do these things
Answer your emails from the night before (if it will take more than 1 minute to answer them then put them on your list of things to do and move on)
Follow 50 people on twitter using twellow.com
Go into Facebook and accept your friend requests then post your status and "talk" to a couple of people on your live feed
Add a link from google alerts about something interesting to your fan page
(membership site gang – watch out for a really neat video later this week that shows how to pick your best marketing opps!!!)
Second – Stop Whining
This one is going to be a little bit mean so if you are having a bad day skip it…:) I do SO many things on the internet. I do everything I have suggested and more. I have client work to do, I have articles and blog posts to write, for goodness sake I have over 20 blogs, 5 twitter accounts, 4 Facebook pages, the list goes on and on. Sometimes I get overwhelmed and think that there is too much to do – then I look at the time I am actually spending working. I mean nose down, no phone, no emails, no nothing, just work. It is about 8 hours a day.
Can you say that you are actually working 10, 12, 14 hours a day. Really? When you are honest with yourself, couldn't you carve out an extra hour (or even 15 minutes) a day to schedule dedicated time to growing your business?
Third – Get help!
Okay, back to being nice..:) When I say help I mean whatever help YOU need. I don't need much help with setting things up because I am good at it. I have been doing it A LONG time and some things that may seem overwhelming to you are not hard for me. That having been said, balancing my checkbook is too much for me. All those numbers, ick. So – here are some ways you can get help!
Hire an assistant (virtual or real) to do some stuff for you. An assistant is only as good as what you need though. I need someone who can make sure I am doing my client work in a timely manner, enter all the people I meet in my database and add people to my membership site. I cannot expect an assistant to fix my blogs when they break (I hire a programmer for that), I cannot expect my assistant to be an accounting wiz (I hire my CPA and bookkeeper for that). DO NOT give your assistant more than they can do technically and DO NOT try to farm out your internet empire to them. If you do not know what to do hire a marketing person to SET UP the systems for your assistant to manage.
Learn to use tools – All those twitter accounts I have, most of them update themselves automatically when I post on any of my blogs via twitterfeed.com. Updating all those Facebook pages is super easy with hootsuite.com. I use writers to help with the heavy lifting of content for my niche blogs. I use my database to talk with people all at once. I automatically follow people using socialoomph.com. All these things make it easy to manage multiple accounts BUT I had to set them up first. Get your online empire built the right way and managing it is easy for you or your assistant!
Schedule time – Do you see a theme here? If you do not put time in your calendar to do these tasks you will never get them done. Take the first 15 minutes or hour of your day, shut off your phone and do your online marketing (or if you are having an assistant doing it, stop bothering them with "real work" while they are doing it..:)
Anyways – if you are down here, you are probably interested in REALLY starting to do some internet marketing. Congratulations! Your business will thank you and your bottom line will thank you.