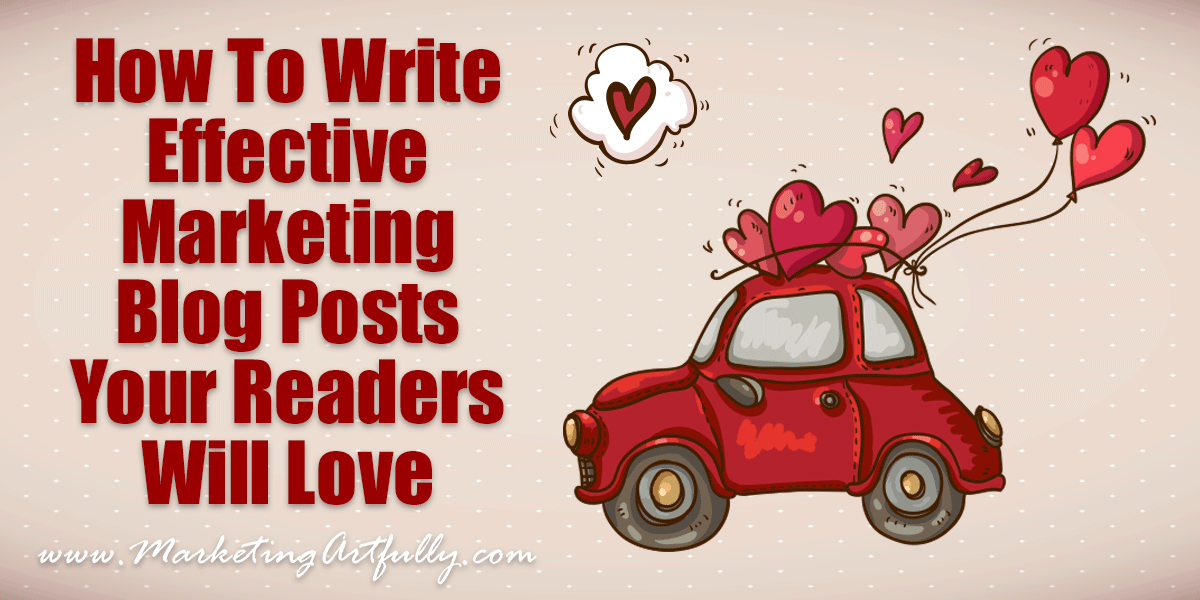 Writing blog posts is an AMAZING content marketing strategy. You probably have heard that writing lots of posts is a great way to get rankings in the search engines and to grow your tribe. But damn, it is hard to sit down every day or week, in front of your computer and figure out something to say!
Let's get this out of the way early. I LOVE writing blog posts and telling people how to do things, so getting up early and putting fingers to keyboard makes me happy. But you might not be such giddy writer. Maybe you are reading this because you know you need to write blog posts, but you struggle with how to get started or know what to say.
Well this is the post for you! Today I am going to show you EXACTLY how I write my posts so easily and quickly!
The secret is all about knowing who you are writing your post for and what you are trying to accomplish with it.
1. Who Are You Writing For
By now most of us have realized that we need to have a persona or avatar for our blog or business. My perfect customer is a 45-65 woman who owns her own business and is super driven to be successful. She is willing to spend money on her education and marketing, but isn't going to fall for all the creepy marketing hype-y guys.
But that is not EXACTLY who I am writing this post for!
Today I am writing this post for my friend and client Rae Ann. Rae Ann is in her 50s and a super driven business woman, but I also know she dreads writing her blog posts. That is the one thing that really makes her grumpy because she knows it helps (she gets good traffic to her site) but feels like it takes 8 hours to get one post done.
Tip #1 – Make up a story about the person you are writing your blog post for!
You can base your "pretend reader" on a friend or even make someone up, but be sure the person who will be reading your post is really vivid in your mind. Yesterday we were thinking of blog posts that Rae Ann could write and we came up with "Swiffer Duster Alternative | Best Microfiber Duster Cloths" to sell her green cleaning products.
Then we had to figure out WHO would be interested in reading a post like this and I immediately thought about a young mom named Stephanie!
Stephanie, is a young mom who has a dog and two kids under the age of 5. She bases her worth on keeping a clean house because her husband works and she is trying to keep a "nice house". Also her mother in law is kind of bitch. And her husband is complaining about how much she spends on groceries. Half of what she spends at the store is for Swiffer refills. She uses reusable diapers on her kids…she knows the value of buying something you can use over and over.
THAT is who would be interested in reading a blog post about Swiffer Duster Alternatives that are reusable and also disposable!
I do this automatically in my head but there is a really simple way you can start to do it yourself, just start thinking about these things:
Is it a man or a woman who will be reading your post?
How old are they?
Do they have kids or pets?
Do they have a spouse?
Are they a business person, worker, homemaker or retired?
What is their annual income?
Do you know someone like the person you are writing for?
This will at least get you headed in the right direction.
2. What Are Their Pain Points
Next you want to know what their problems are that your blog post will help them solve!
Stephanie's problems are that she has a dog and so her house gets dirty. She also has two kids so her house gets dirty. Her self-worth is based on keeping a clean house so she is willing to do ANYTHING to make her cleaning life better.
Her mother-in-law is also judgmental so Stephanie feels inferior every time she sees how clean her mother-in-laws house is!
She needs to figure out a way to stop spending so much money on the Swiffer pads she uses. They cost almost a dollar a piece and she is using two a day (I made that up of course, but we need to get to the meat of why Rae Ann's product will help her!)
Stephanie is in the Millennial Age Range so she is not comfortable either with all those plastic pads she is throwing into the landfill.
Tip #2 – Start listing at least 5 pain points your reader has!
3. What Are They REALLY Using It For
If you are writing a content marketing post it can be easy to forget that your ultimate goal should be to sell something. Now that something could be a free email signup, a physical product or even a share on social media, but your post has to have a purpose.
You might think that Stephanie is using the Microfiber Cloths to clean her floor (and she is), but she is really using it to be a good wife, mom and housekeeper. She is all wrapped up in having "the perfect home" and her purchase would be to fulfill that need.
I am writing a this to help you do better blog posts, but ultimately that is so you can grow your email list or make more sales or get more followers. People DO have a specific need when they are looking for your type of product, but you have to dig deeper to understand what they are really using it for!
Tip #3 – Write down what your customer's ultimate goal for your content is!
4. What Problem Does It Solve
Last but not least is what your content marketing post solves. For Stephanie it could be to find an eco-friendly, affordable way to keep her house clean and her husband happy. Now, that might not sound politically correct in this day and age, but Stephanie isn't making a political statement, she is simply trying to feel good about how well she keeps her home clean.
For this post, I want my pal Rae Ann to be able to churn out blog posts at a much faster rate. I want her to stop dreading doing her writing and to start finding it as fun to do as I do!
Tip #4 – Write out what problem your blog post solves for your reader!
Wrapup
Okay, I can hear you now, "so I am supposed to do this for every blog post I write? That will just make a never ending process longer!"
(see I knew you were thinking that because I am writing to Rae Ann who already thinks that writing a blog post is the worst thing that could happen to a person, ever!)
Nope! You will do this a couple of times and then be able to do it in your head pretty easily. I had to think about how I do this process because by now it is second nature to me to figure out who will be reading my posts! In my world the person has to be interested in marketing or have a marketing problem they need to solve. They also have to be interested enough to read long blog posts AND want to have a great resource to use that I can sell them at the end.